Rent SU-5000 H
The SU-5000 H device is a premium Iridium quality vehicle tracking system. This rental option is just $179 a month and includes the Track 60 Service Plan.
$179.00 / month for 24 months
Description
Get into the latest GPS Tracking technology quickly and easily with our no deposit rental plans.
3G/Iridium  IVMS GPS Tracking System SU-5000 H
SU-5000 H  3G/Iridium  IVMS System is ideal to use for vehicle monitoring with reports for security, tracking, geofencing, driver identification and accelerometer. In the event of an accident, the accident detection system or blackbox will provide a second-by-second  recording of valuable GPS and accelerometer data for a two hour window
Superior Quality – Smarter Technology – Lifetime Warranty
Like all of our Tracking products, the SU-5000 H provides more than just a dot on the map.  From smarter technology, to fixed low ongoing costs, Simply Unified are dedicated to providing class leading service backed by our 14 day money back guarantee and lifetime product warranty.
Tracking Software
Simply Unified GPS Tracking Software has been carefully designed to deliver the information you need most when you need it. Unlike other platforms you wont be bombarded with meaningless mounds of telemetry data!  Only useful, visual and meaningful graphic map displays, events & alerts, and excel based reports.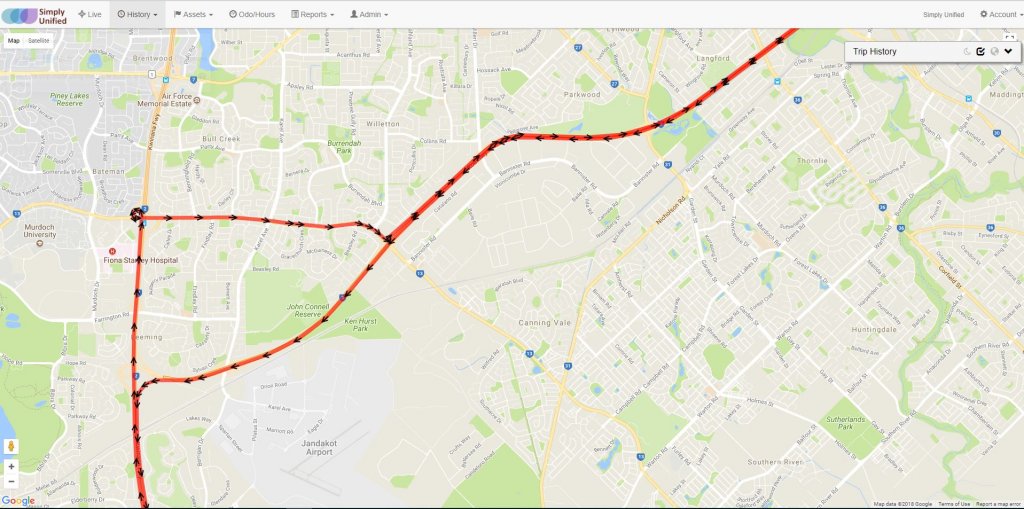 What's included in my rental package?
Our rental package is a fully inclusive package and includes hardware, service and product warranty. Our pricing is based on the Track 60 service plan, however this can be upgraded at anytime
What will it cost to use after the rental term?
At the end of the rental term service can continue on a month by month basis and you'll only be charged your chosen service plan
What if I want to cancel my rental early?
We understand the circumstances can change. Should you need to cancel the rental contract early, you can. There is a small early termination fee of just $99 and you'll need to return the hardware in working order. Now that's what we call fair!
Bundle Plan
Service plan includes all SIM , data and unlimited software access