Manage Users.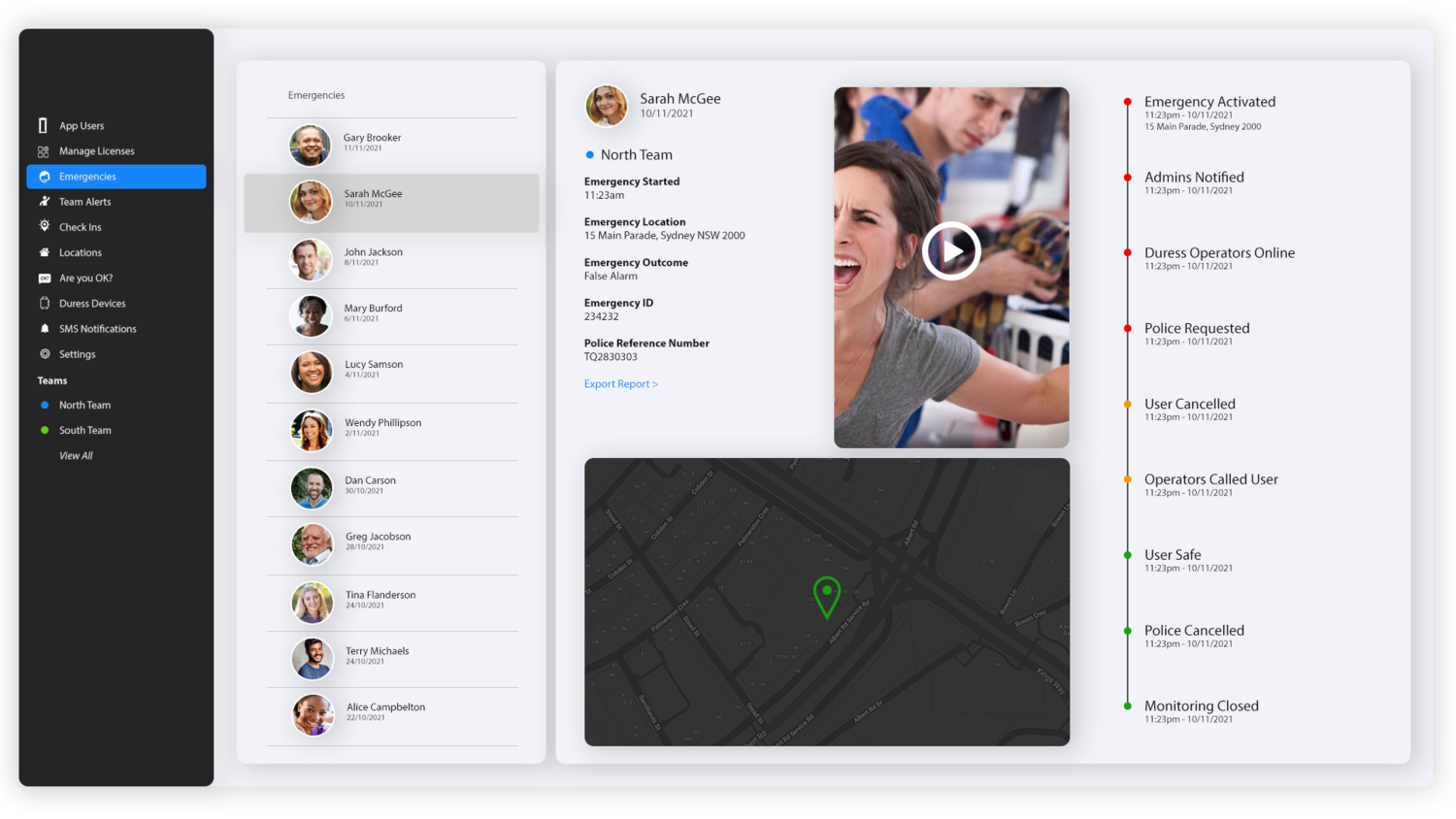 Click on Emergencies to view all emergency activations. You'll see where and when the emergency was activated, as well as the audio and live video.
You'll see when the emergency was activated when your nominated people were notified, and when Duress Operators were online and began triaging the event. There are also time stamps for when Police were requested and when Operators called the user.
You can also run a report on all emergency activations or download a report on a specific emergency activation.
Team Alerts.
Check Ins.
Locations.
Devices.
SMS Notifications.
Teams.