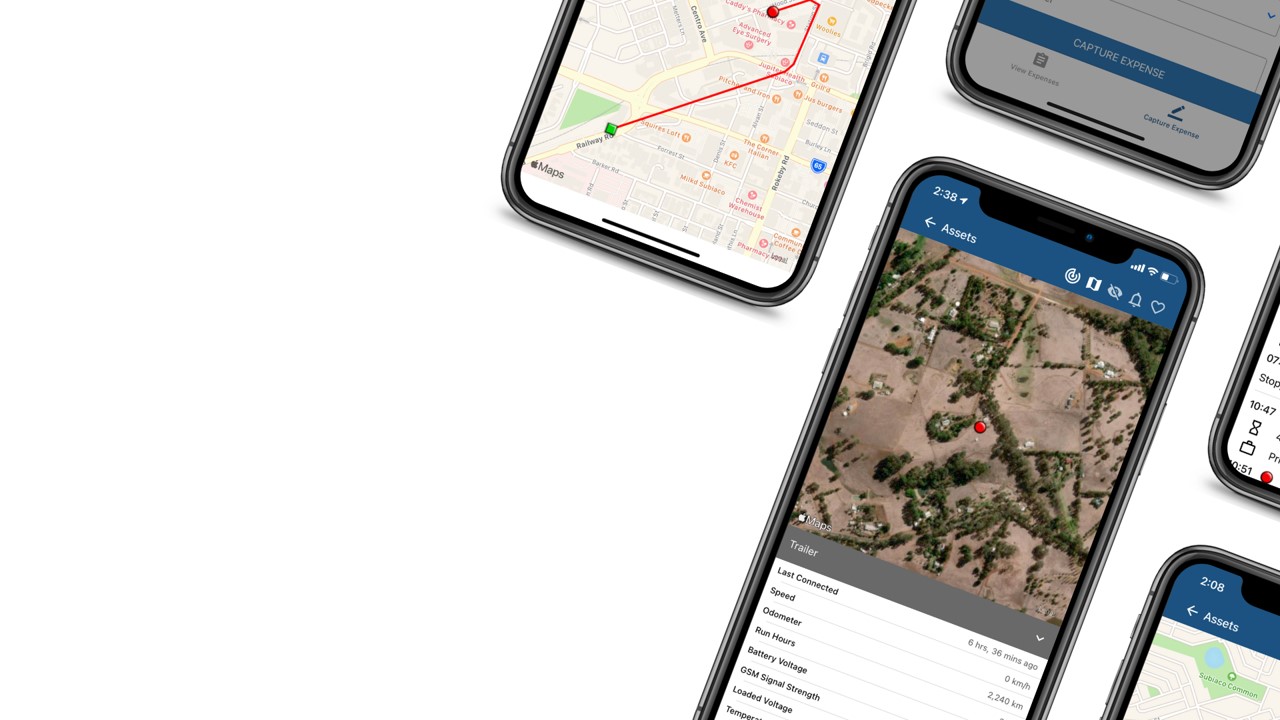 Available for IOS and Android devices
Quickly locating an asset is now easier than ever with the telematics.guru App. Log in on any Apple or Android device and use the live tracking facility with detailed vehicle information overlaid.


Destination Dispatching
Destination Dispatching is a new feature in Telematics Guru that enables simple Transportation, Job, or Delivery Dispatching to improve driver management, visibility and productivity
Assign
Managers can quickly assign and send jobs or deliveries with addresses to drivers in Telematics Guru.
Receive
Dispatch requests are received in the form of push notifications on the Telematics Guru mobile app. The driver can accept, pause, or reject the dispatch request and, if accepted, begin navigating to the assigned destination.
Deliver
Once the delivery or job is complete, the driver marks the dispatch as completed and can continue with additional dispatches or sign out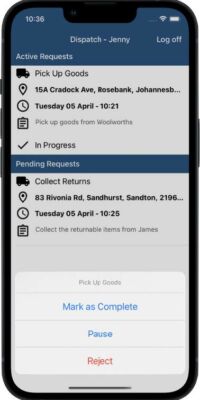 Industries
Destination Dispatching can be used in a variety of industries to streamline delivery management and driver dispatching
Services and Trades – Technicians, Installers, Plumbers, Electrical
Transport, Freight and Logistics
Courier Services
Delivery Management
Services – Grocery, Food, Retail
Benefits
Distribute work across your field teams faster and more effectively
Increases driver productivity and boosts profitability
Offers full visibility into driver locations, delivery times, and routes
Monitor driver behaviour (speeding, idling, braking, and more) and implement preventative maintenance monitoring
Eliminates the need for manual paperwork
Reduces carbon footprint by optimizing communications and routes with drivers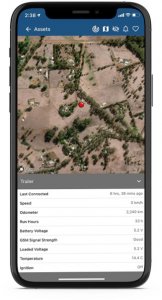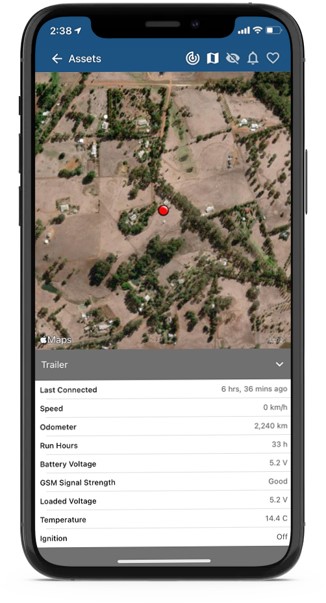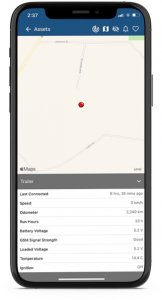 Find Assets Faster
See where your assets are in near real-time in Satellite or Map Views. View how far away and in which direction your asset is.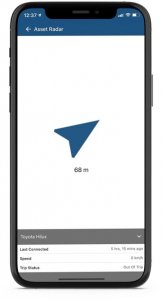 Distance and Direction
View how far away and in which direction your asset is with Asset Radar.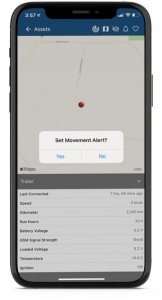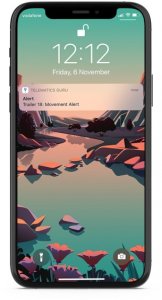 One-Touch Movement Alerts
Set Movement Alerts and receive push, email, or SMS notifications if movement is detected.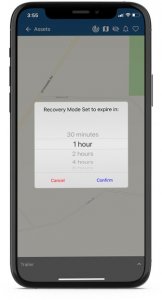 Recover a lost, stolen or misplaced asset
Easily activate Recovery Mode from the App on trackers that are configured to only deliver daily updates for assets that have gone missing! The tracker will begin live tracking within the App to facilitate asset recovery.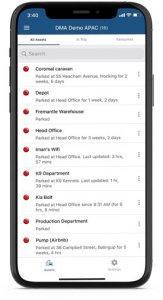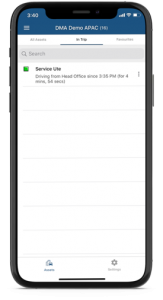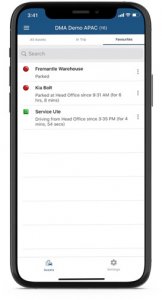 Simple Asset List
Set Movement Alerts and receive push, email, or SMS notifications if movement is detected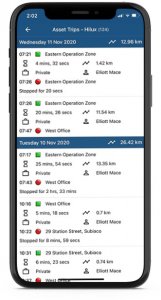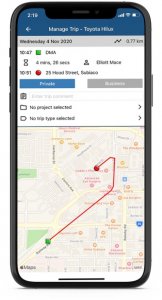 Manage Trips On The Go
View Drivers, Trip Start and Stop Times and Locations, and Distance travelled at a glance.
Assign Trips to custom "Projects" or "Types" and add trip or job notes.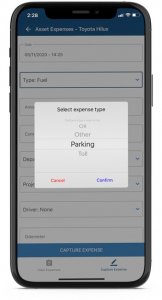 Capture and Manage Expenses
Add and view expenses linked to an asset with reference to Drivers, Projects and Departments.
Streamline Logbooking
Mark trips as "Business" or "Private" to streamline Logbooking and Fringe Benefits Tax (FBT) reporting. Provide proof of service for accountability and invoicing.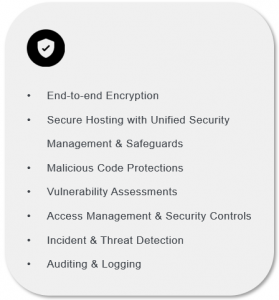 Data Security
Authentication, Encryption, Confidentiality
We implement comprehensive security protocols on our software to protect against attacks on the integrity and confidentiality of your telematics data.
Try it Yourself
Don't take our word for it!
Take our mobile App for a test drive