Designed to connect to virtually any industrial sensor, the ORB allows remote sensor data to be available anywhere in the world.
The ORB is a Remote Terminal Unit also known as an RTU with the capability to monitor a wide variety of applications across many industries.
Unlike industry-specific monitoring systems, the SU-ORB X1  integrates up to 240 separate sensors across the whole spectrum, delivering meaningful, intelligent data anywhere.
Air Quality Monitoring on Poultry Farms
Poultry farming is a huge business and chicken is the most popular table meat in the world.
To maintain the health and welfare of birds farmed in poultry houses, air quality including temperature, humidity and ammonia levels must be maintained.
Maximiseweight gain and egg production with a healthy environment.
Using the SU –ORB X 1t connected sensor gateway and data logger that manages and monitors standard industrial sensors. Our Poultry Farm Air Quality Monitoring system records Shed Temperature, Humidity and Ammonia level.
In addition, the SU-ORB X1 monitors Atmospheric Pressure, Supply Voltage and Ambient Temperature.
Data is sampled every 60 seconds (can be configured as required) and is sent to our web-based software using either 4G LTE or via Wi-Fi.
Alerts and actions can be triggered should any sensor exceed operational standards.
Popular Applications
Here are some of our popular applications.  The SU-ORB X1 can be integrated with almost any industrial sensor, so if you have sensors that need monitoring or you would like us to design a system for you, please call us on 1300 599 540, email sales@simply-unified.com.au or complete the quote request at the bottom of this page.
Bulk Liquid Monitoring
Take control of bulk liquid delivery, get real-time data  and alerts on:
Liquid Levels
Flow Rates
Ambeient Air Temperature
Atmospheruc Pressure
Vehicle Pitch and Yaw
Supply Voltage
Back-Up Battery Voltage
Location
Let Simply Unified solve your remote monitoring requirements
Industrial Pressure Monitoring
Industrial Pressure Monitoring
Ensure safety of pressure vessels in processing plants.
Monitor gas raw materials in industrial manufacturing.
Know that fire extinguishing cylinders are charged and ready in the event of a fire.
Monitor the temperature of pressure vessels, ensuring they are within limits.
Use the ORB-X1 current source or voltage input to measure pressure from a 4-20mA or voltage output pressure sensor.
Connect a pressure switch directly to an ORB-X1 input.
Use K, J, T, N, S, E, B and R-Type thermocouples connected directly to the ORB-X1.
Configure warnings on the Senquip Portal to receive online, SMS and email warnings and  alarms.
Greenhouse Monitoring
Greenhouse Monitoring
Make sure that the temperature, humidity and lighting levels of your greenhouse are maintained at an optimal level.
Monitor water levels and flow rates.
Receive instant alerts if heaters, fans or irrigation systems fail or if the power fails.
Monitor access doors to ensure bio-security.
Oil Condition Monitoring
Oil Condition Monitoring
In hydraulic and lubrication oil systems, operational fluids can become contaminated, with solids or liquid, resulting in excessive wear and premature failure.
Oil Condition Monitoring and predictive maintenance programs help avoid costly machinery, engine and power-train failures by tracking changes in machinery lubricant quality.
Receive early warning of impending problems, supporting smooth and reliable machinery operation.
Connect a multifunction oil condition sensor to the ORB-X1 RS485 MODBUS.
Monitor oil temperature using a thermocouple linked to the ORB thermocouple input.
Integrated GPS for easy location identification.
Receive SMS, email and online alerts, track changes on the Senquip Portal or your own SCADA system.
Fire Pump Room Monitoring
Fire Pump Room Monitoring.
Remotely monitor pump room activity, including water pressure and flow, generator fuel levels and system power levels and more.
Our system can be used with an existing set of sensors or new sensors with the ability to monitor and raise alerts for up to 240 sensors.

Cloud Services
Access to the Portal allows for viewing of data, remote setup, storage, and firmware upgrades. The ORB also can apply a secure connection to other servers.

Wi-Fi & 4G
The SU – ORB-X1 uses the latest CAT-M1 GSM network to ensure the best possible coverage whilst using the least possible power. WiFi connectivity allows for connection to local networks.
Versatile Power
The ORB can be powered by a 10V to 72V power supply, AA batteries or with solar. An internal battery supplies power in the event of a power outage.

Adaptable
Users can write their own scrips to run on the ORB-X1; alternatively, ask the experts at Senquip to do it for you.

Multi-Protocol Support
Data integrity is ensured by using embedded certificates and secure communications methods.

Custom Configuration
The SU-ORB X1 can be configured to maximise your ROI by integrating existing and new sensors from a range of disciplines, including Oil and Gas, Construction and more delivering centralised data on a single platform.

Simple Set Up
The SU-ORB-X1 is easy to setup and can be used on any phone, laptop or tablet in conjunction with the integrated web-server. Remote updates can be obtained using the Senquip web-based Portal.

Multi Sensors
Measures voltage, current, frequency, duty cycle, thermocouple, RS232, RS485, MODBUS, CAN bus, position, speed, pitch, roll, vibration, temperature, pressure.

GPS
GPS and GLONASS satellites are used to ensure accurate speed and location information.

Alerts
Warning and alarm levels can be configured for each peripheral. Alerts are able to be generated for non-critical information events.

Highly Secure
Data integrity is ensured by using embedded certificates and secure communications methods.

Built Tough
The SU – ORB-X1 is designed to be used in harsh industrial environments, is IP67 rated, UV stabilised and chemical resistant.
Products
The extensive array of built-in sensors, ability to interface to most industrial measurement devices and the rugged enclosure allows the Senquip ORB-X1 to be used in a wide variety of applications across many industries.
ORB-X1
The ORB-X1 is designed to connect to virtually any industrial sensor or system, allowing remote sensor data to be available anywhere in the world.
Senquip Portal
The Senquip Portal is a secure cloud solution that is powered by AWS. The portal allows for viewing of current data, data storage, remote configuration, firmware updates, event forwarding and user account management.
Manage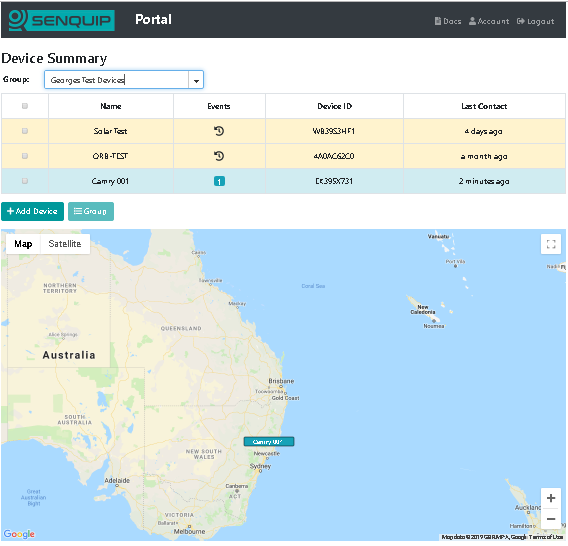 View
Zoom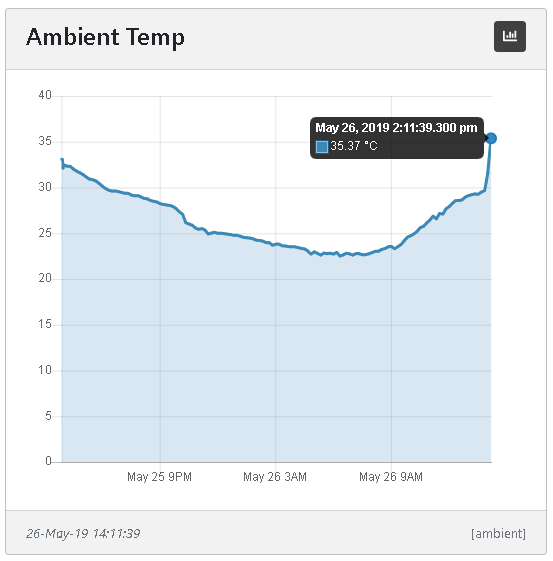 Configure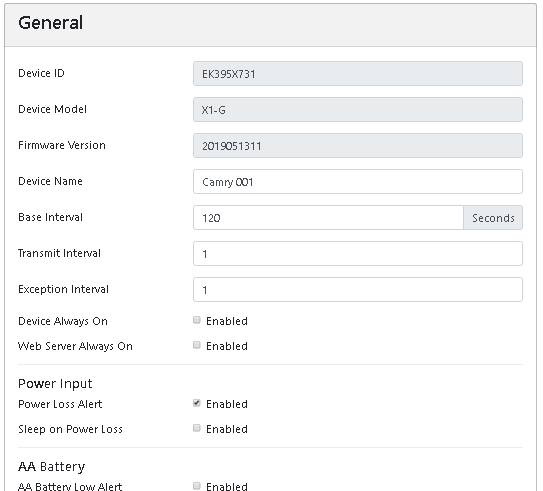 Download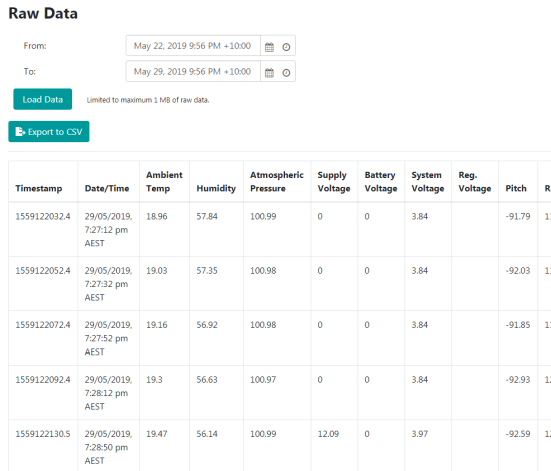 Alert