View Our GPS Tracking Software for Yourself
Our easy to use web-based portal allows you to see your devices in real time. View individual devices in detail, including in satellite mode, at the touch of a button.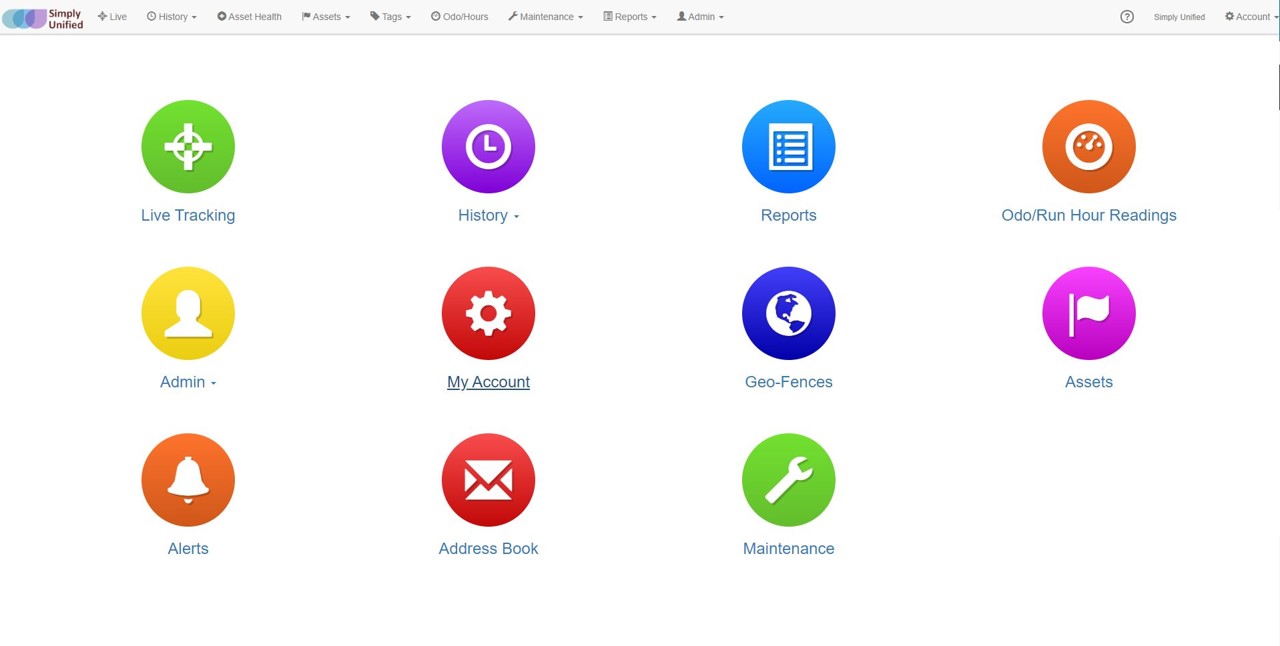 Intuitive and Easy to Use
Our easy-to-use software makes managing your fleet a breeze. The icon-driven menu takes you directly to the information you need. Detailed information is never more than a couple clicks away, Simple and straightforward, just as it should be!
The Information You Need Most
Simply Unified GPS Tracking Software has been carefully designed to deliver the information you need most when you need it. Unlike other platforms, you won't be bombarded with meaningless mounds of telemetry data! Only useful, visual and meaningful graphic map displays, events & alerts, and excel based reports.
Get the information you need to drive efficiency, productivity and safety.
Touch Friendly Live View Screen
As the world becomes more mobile, touch-friendly, browser-based responsive software is becoming the new gold standard, a standard which Simply Unified meets and exceeds.
With Simply Unified GPS Tracking Software, you can do everything on your mobile device that you would normally do at your desktop!
Reports in a Wide Range of Formats
Get outstanding business-grade reporting. Choose from a wide range of pre-set reports or design your unique custom report.
Reports are available to be viewed online.  Alternatively download as a CSV file, Excel Spreadsheet, Excel Pivot Table, HTML file or PDF file.  All reports can be scheduled as an email on a specific regularly day, week or month.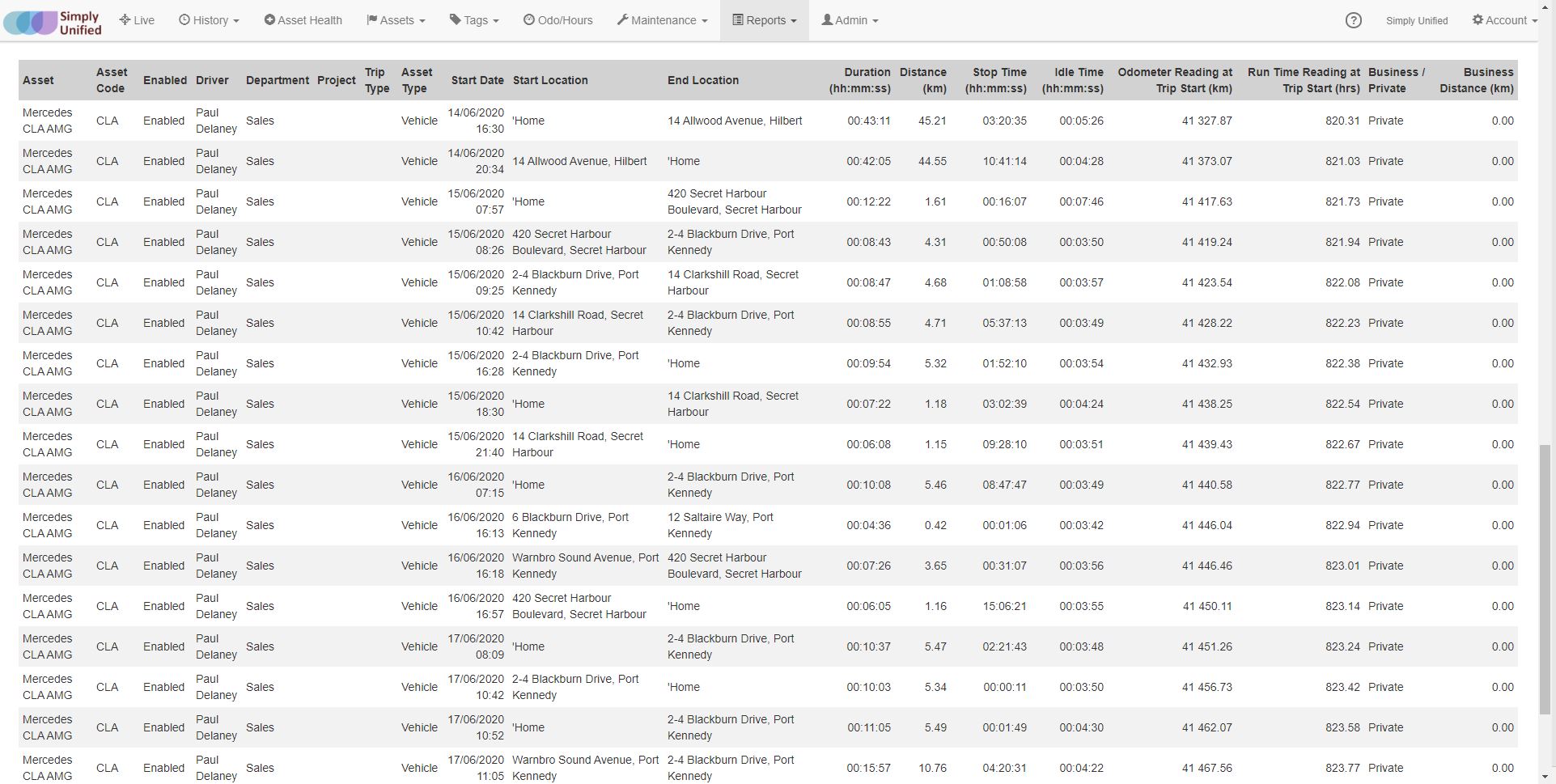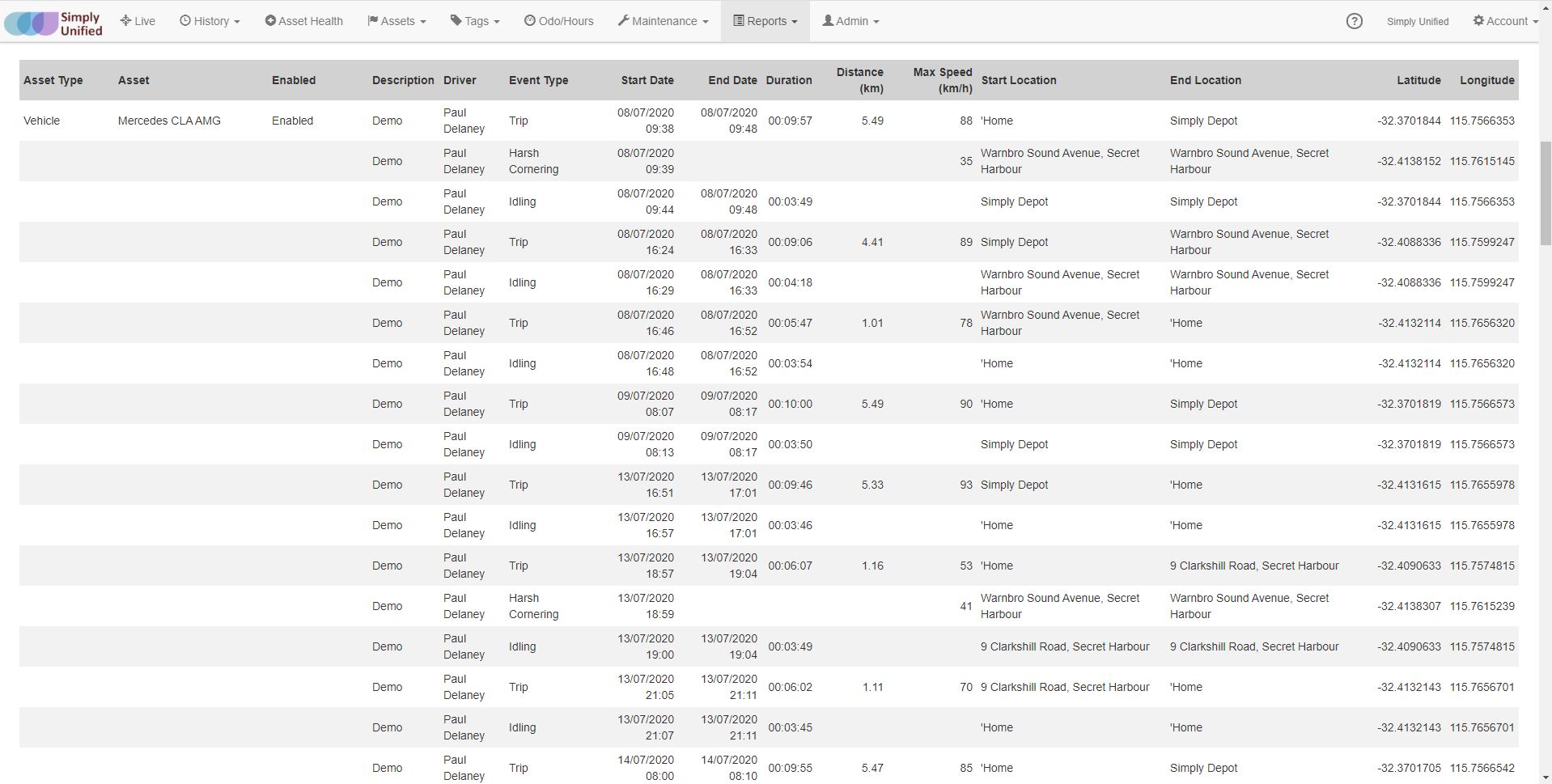 Timeline Feature Highlights Events & Incidents
The Timeline feature is an exciting innovation unique to Simply Unified. Events, alerts and activities are recorded in the Timeline creating an instantaneous visual overview of a vehicle or assets activity.
Use the Timeline to understand any milestones and incidents quickly.
Manage Trips as Business Vs. Personal
…or set your trip categorization criteria—set custom categories for trips, e.g. sales, quotes, service, deliveries etc.
Easily create logbooks, business travel reports, customer service reports or any other output.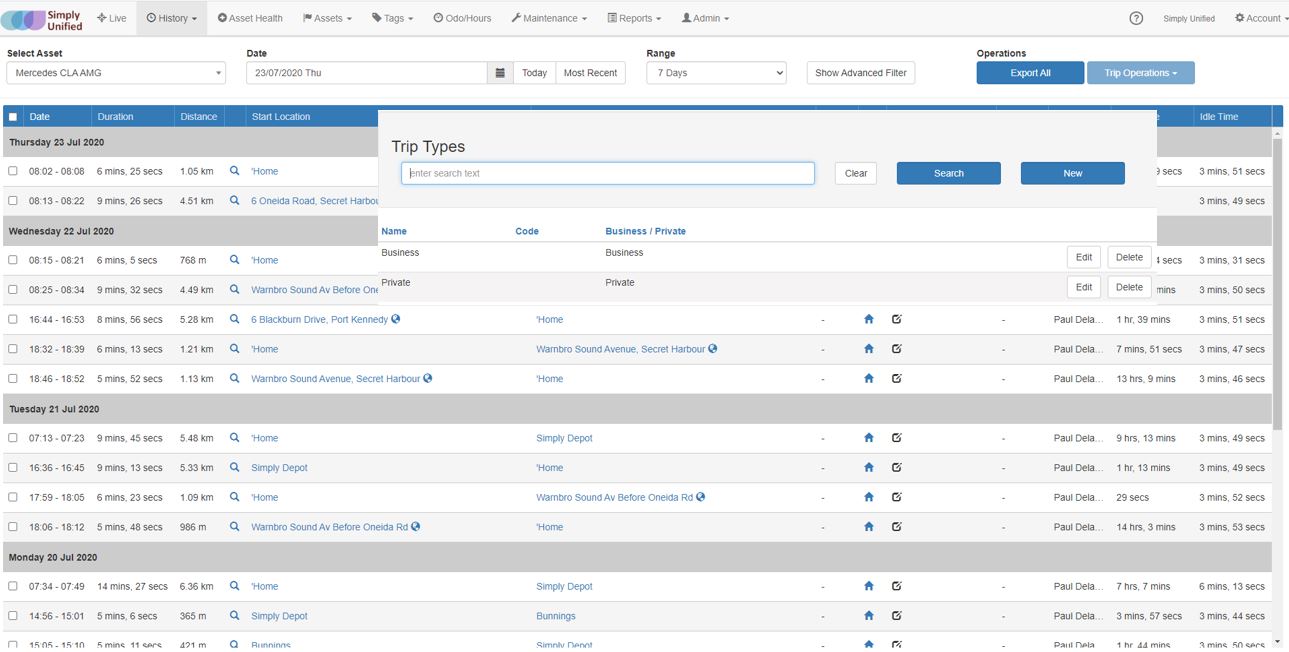 Try it Yourself
Don't take our word for it!
Take our mobile App for a test drive