Personal Tracking
Personal tracking devices are designed to be portable and are battery operated. Personal tracking can provide increased freedom and safety for our children, remote workers or those that suffer from Alzheimer's, Dementia or learning difficulties.
Automated Alerts
For Business users or those that want to try and monitor a large number of SPOT Gen 3 devices may prefer to subscribe to our web tracking platform in place of the consumer based Find Me Spot portal. On our web based portal can generate alerts should the end user leave a pre-set area. For example, an alert can be raised should a person enter a high risk area or in the event of a duress.
Safety in Remote Areas
In Australia there are many areas that the mobile phone network simply does not work, these are often in remote areas where getting help quickly can mean the difference between life and death. Simply Unified has a range of personal tracking devices that use the satellite network to provide one-way or two-way communication on a global or near global basis. The SPOT Gen 3 is a low cost personal tracking device with the ability to raise a help alert or should the worst happen a monitored SOS alert.
Our range of personal tracking devices provide that critical link when time counts by providing an automated alert coupled together with precise GPS based location, including the time the alert was raised. Its easy to see why more and more people are enhancing their safety with a personal safety solution from Simply Unified.
Pursue Your Passion Embrace the Journey
SPOT X provides 2-way satellite messaging when you're off the grid or beyond reliable cellular coverage. Connect SPOT X to your smart phone via Bluetooth wireless technology through the SPOT X app to access your contacts and communicate easily with family, friends, or directly with Search & Rescue services in a life-threatening situation. If preferred or when necessary, SPOT X can be used as a standalone communication device. SPOT X has its own dedicated U.S. mobile number, so others can message you directly at any time.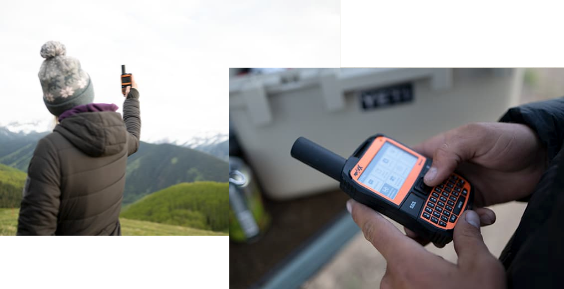 Easy to Use Software
Our software and APP are straightforward to use. Its extremely initiative and our team are always on hand to provide one-on-one training if needed.

14-Day Money Back
Buy with total confidence. Our products come with a no-quibble 14-day money-back guarantee. If you're not happy with your purchase, simply return it.

Continuous Warranty
Relax, you're in great hands.  A continuous warranty supports all vehicle and asset tracking devices as part of our service plan for complete peace of mind.