Personal tracking systems for children, teens, health care and adventurers!
Personal Tracking
Personal tracking devices are designed to be portable and are battery operated. Personal tracking can provide increased freedom and safety for our children, remote workers or those that suffer from Alzheimer's, Dementia or learning difficulties.
Automated Alerts
For Business users or those that want to try and monitor a large number of SPOT Gen 3 devices may prefer to subscribe to our web tracking platform in place of the consumer based Find Me Spot portal. On our web based portal  can generate alerts should the end user leave a pre-set area. For example, an alert can be raised should a person enter a high risk area or in the event of a duress.
Safety in remote areas
In Australia there are many areas that the mobile phone network simply does not work, these are often in remote areas where getting help quickly can mean the difference between life and death. Simply Unified has a range of personal tracking devices that use the satellite network to provide one-way or two-way communication on a global or near global basis. The SPOT Gen 3 is a low cost personal tracking device with the ability to raise a help alert or should the worst happen a monitored SOS alert.
Our range of personal tracking devices provide that critical link when time counts by providing an automated alert coupled together with precise GPS based location, including the time the alert was raised. Its easy to see why more and more people are enhancing their safety with a personal safety solution from Simply Unified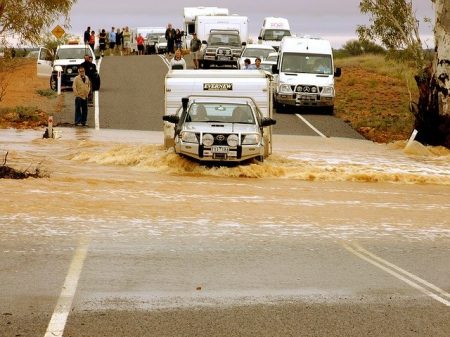 Campers
Fishermen
Remote workers
Motorcyclist
Exploration teams
Lone workers.
Campers
Fishermen
Remote workers
Motorcyclist
Exploration teams
Lone workers.
Keep fit enthusiasts
Teens
Elderly
Bush walkers
Prospectors
Global travelers
What are our customers saying
The benefits to our company for using Simply Unified's GPS Asset & Vehicle Tracking systems have been enormous. We can see in 'RealTime' where our vehicles are located which is priceless for providing customers delivery and ETA times – all without having to contact staff. The ability to monitor usage – speeds and odometer is also useful for servicing schedules. It's comforting to know that our equipment is monitored, I can sleep at night knowing that in the event of theft (all too common nowadays) I have a heads up to tracking our assets down.
Here at Corporate Cleaning Services we have found that Simply Unified tracking the most user friendly and non-complicated to view, get reports etc. Also I would have to mention that the support is outstanding, and the most friendly and helpful staff.
Simply Unified's Personal Tracking Device has been invaluable to us to keep us informed of the whereabouts of our ageing (but very active) mum, giving us peace of mind that we can quickly locate her if need be. The device, with its long battery life and small size, makes it very easy to ensure that it is always on her person and always with enough charge for proper operation
Just to let you know that we are very happy with the personal tracker SU-8000 P for our daughter who is profoundly disabled and non verbal.It gives us peace of mind to know exactly where she is at all times when she is out and about with support workers.Thanks again for your help and advice.