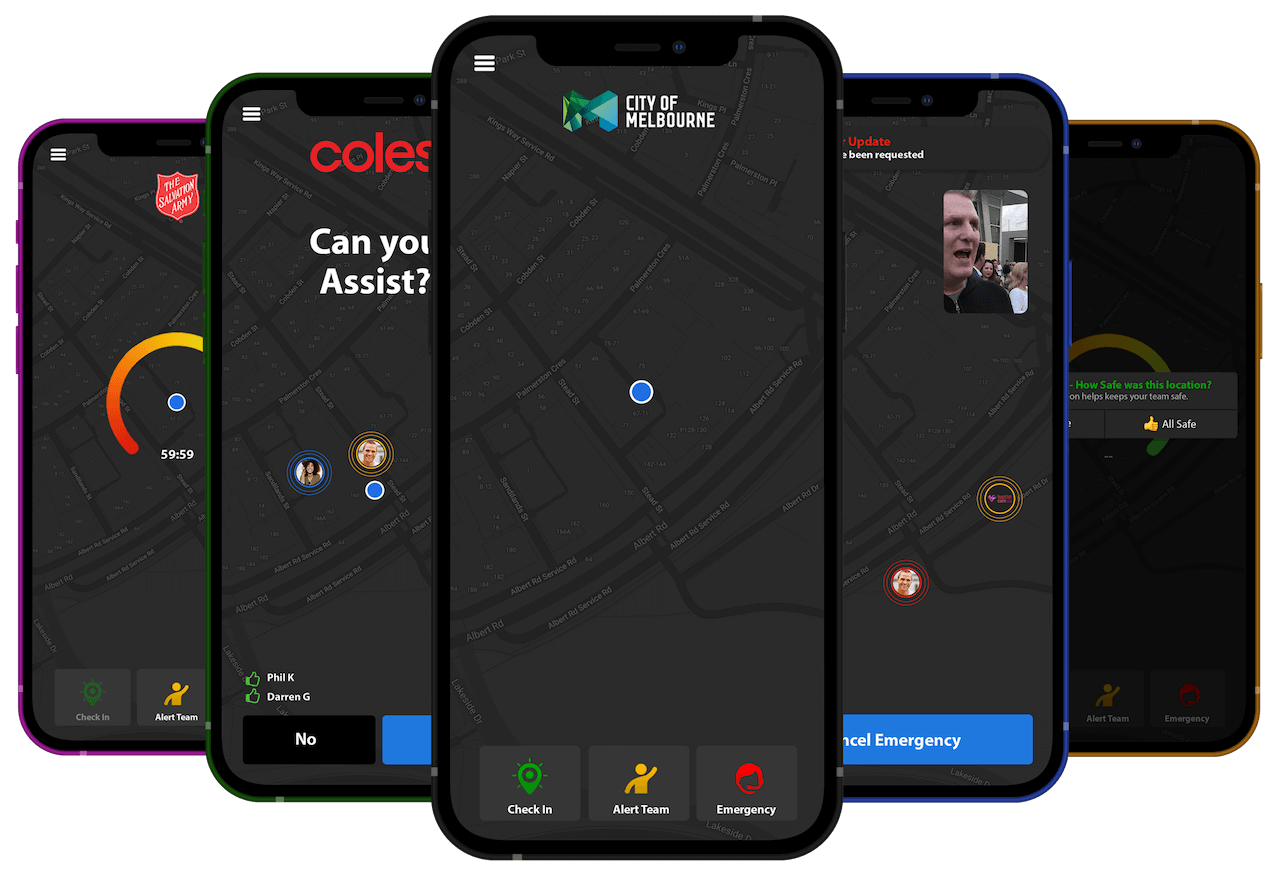 The Future of Safety Is in Your Pocket.
Automated Check-Ins, Timers and Check-Outs.
Team Alerts, Location Updates and Discrete Emergencies.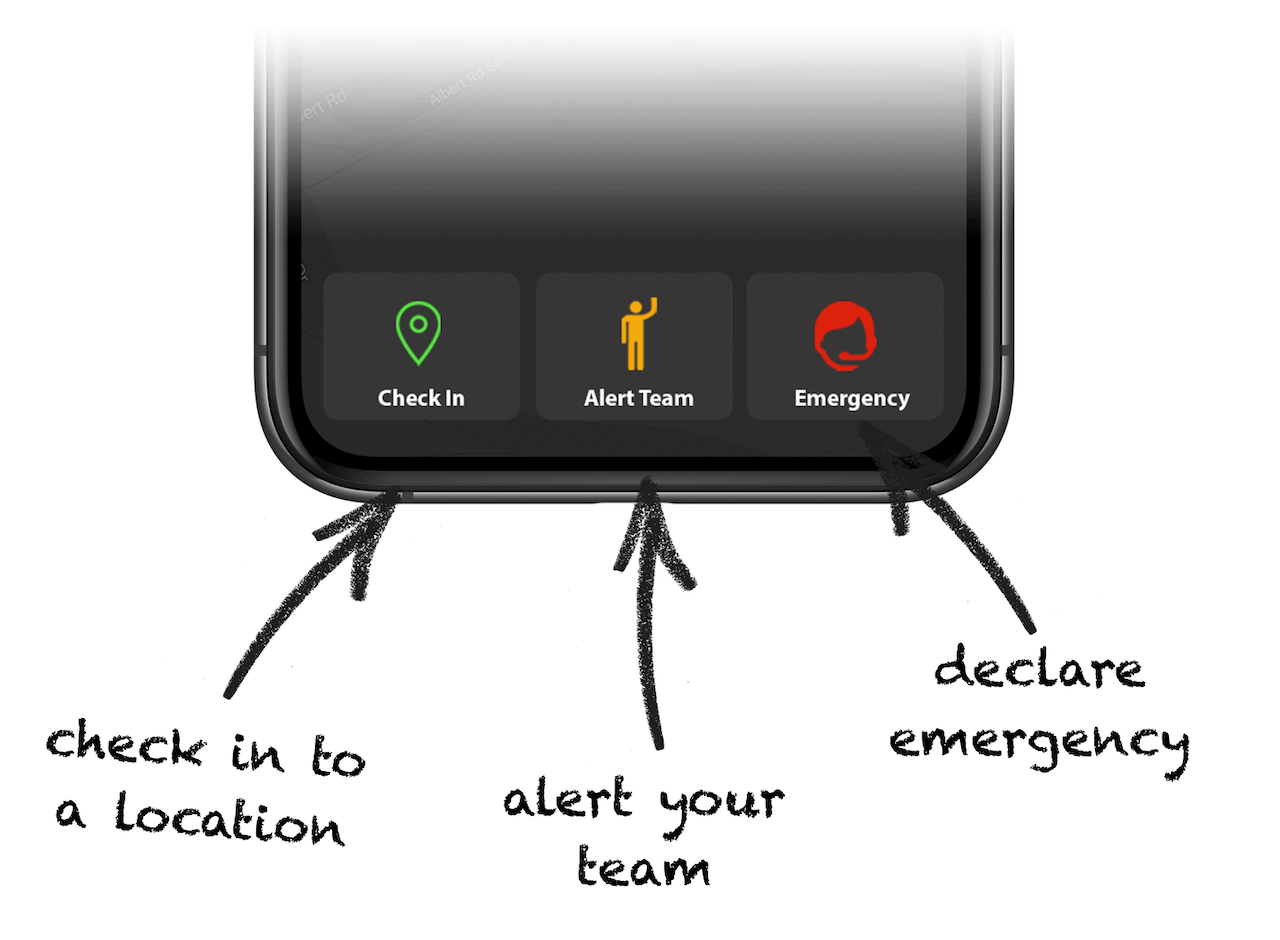 Checking in to a location? Hit "Check In".
Want to send an alert to your team? Tap "Team Alert".
Need some real assistance? Tap "Emergency".
Even though Duress has a lot of power and smarts under the hood, it is designed to be simple from the ground up.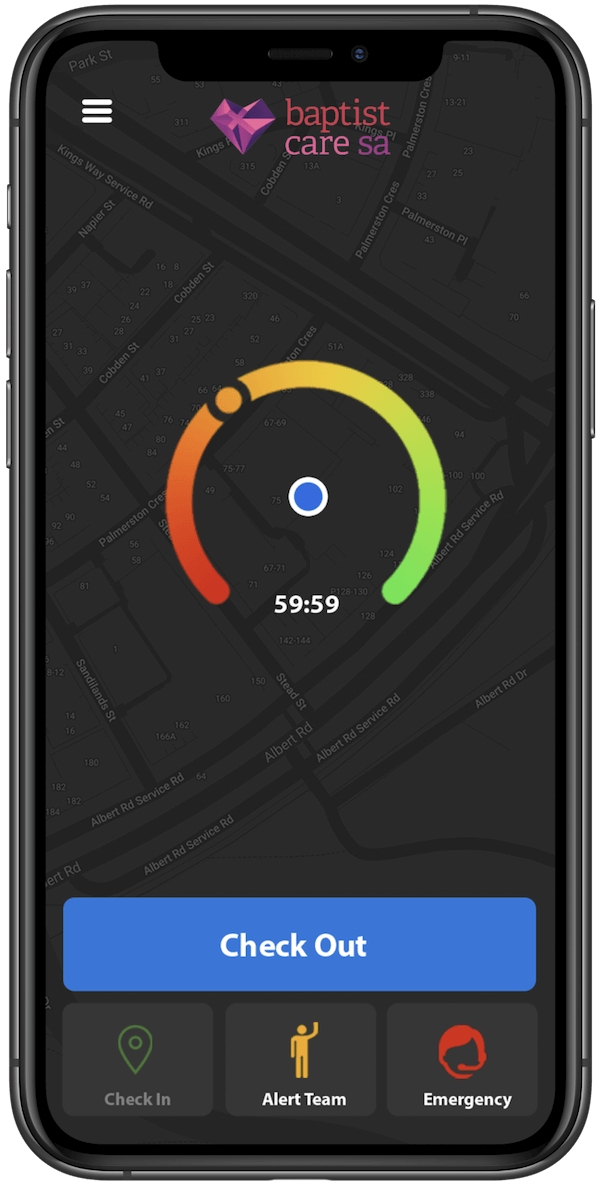 No more making phone calls or texting to check in on your team. Smart Check-In lets you check in to a location, set a timer, and check out, all automatically and all without touching your phone.
Any locations nominated by your organisation will automatically check the user in as soon as they arrive, and automatically check them out as soon as they leave.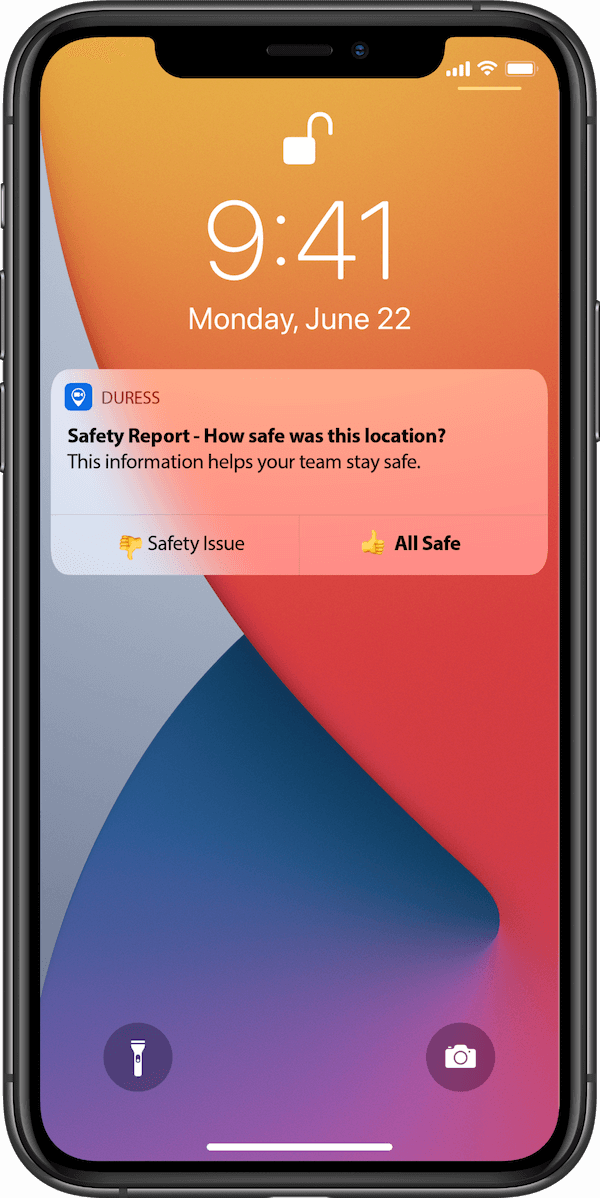 Your team can now leave a note for the next person regarding the safety of a location, and highlight any safety issues which are automatically made available to the team manager.
After a user checks out of a location, they can be asked how safe the location was. They simply tap safe (👍 ), or not safe (👎 ). If they say 👎, we ask them to leave a quick note. It takes a second, can be done from the lock screen, and it creates an unprecedented level of safety for the whole organisation.
The next time a user visits that location, they automatically receive the safety status as soon as they enter.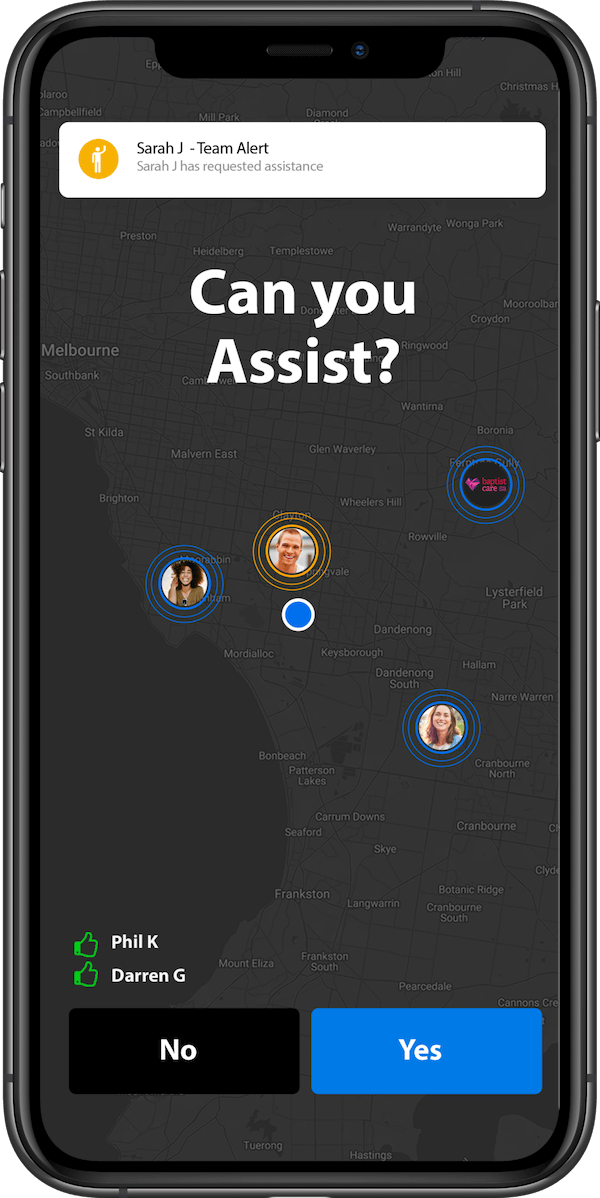 If you need assistance, tap "Team Alert". This sends a request for assistance to your nominated contacts, which can be your team managers, or your entire team, or both. The alert includes your location, and receivers can respond if they are able to assist.
Occasionally your teammates may need assistance, and you will be notified in real time and can let them know if you can help. If you say you can assist, you will receive their live location with the options to call them or get directions.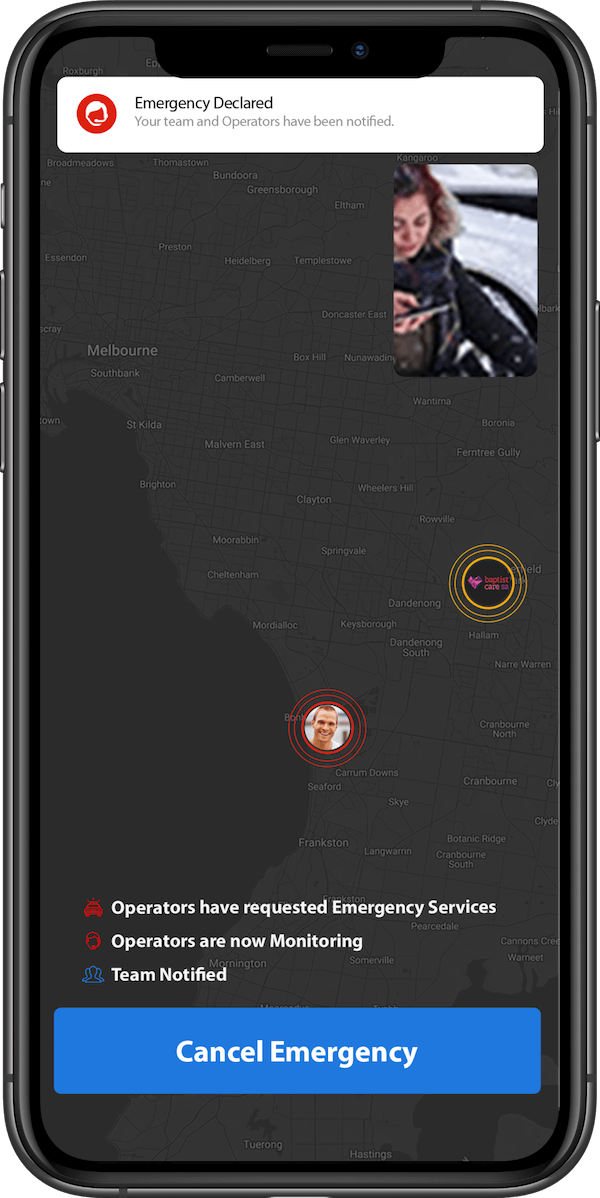 If you are in an emergency, and you are unable to call 000, tap "Emergency". Your phone will begin streaming live video, audio and location data directly to the Duress Operations Centre, who are available 24/7. They will monitor the video and audio and will escalate to emergency services if required.
Based on the live video and audio, Duress Operators will triage the activation and either request emergency services or call you to confirm you are safe.

24 HOUR MONITORING
The Duress App is monitored 24 hours a day for complete peace of mind

FALL DETECTION
The Bluetooth button has built-in fall detection which declares an emergency

REMOTE DURESS BUTTON
Activate the Duress button remotely if you are unable to get to your phone

REAL-TIME AUDIO AND VIDEO
In the event of an emergency, the Duress App streams real-time video and audio

REAL-TIME LOCATION
When an emergency is declared your your location is constantly tracked in real-time

EMERGENCY SERVICES NOTIFICATION
The Duress operations centre will notify the emergency service where required

SMS NOTIFICATION 
The Duress operation centre will notify your contacts that an emergency has been declared. Once resolved, an update with be sent

24 HOUR SUPPORT
Our customers are provided business hour support from 8.00 am to 8.00 pm Monday to Friday, with 24-hour service for critical support issues.

14-DAY MONEY BACK
Buy with total confidence. We offer a no-quibble 14-day money-back guarantee. If you're not happy with your purchase, simply return it.