Automated People Counting
Automate your maximum occupancy system. Remove the need to allocate staff to physically count customers in and out of the store and record the information.
Our system is totally wireless and can be deployed without the need for technical knowledge.  Because our system is battery-powered, there is no need for expensive contractors.
Real-Time Dashboard
Monitor Occupancy and Traffic Make informed business decisions with access to accurate occupancy and people counting data.
Real-Time Notifications – Occupancy Alerts
When occupancy and headcount reach the maximum preset thresholds,  our system instantly notifies key personnel via text message and email alerts.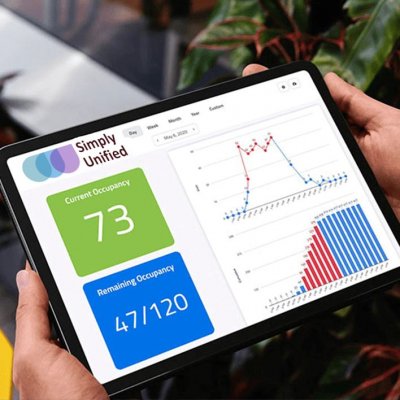 Multi-Area Tracking
Monitor multiple areas in your facilities to ensure occupancy restrictions are being met across your whole organization
Reporting
Access scheduled or on-demand custom occupancy data reports across one or hundreds of locations.
Staff Optimisation
Enhance your workforce management by aligning staff scheduling with your peak and slow times.
Compliance
Supports monitoring and documentation to help you meet social distancing compliance.