FALL DETECTION
Configurable fall detection can be applied to different environments.

MAN DOWN
Configurable man-down setting can be applied to different environments.

MISSED CHECK-IN
Set welfare checks on each device, if a user misses there check-in, an alert will be raised.

MOBILE AND SATELLITE COMMUNICATION
The G7x and Bridge provide a true global safety system – even providing in building satellite comms.

DURESS
Raise a manual duress alert. Duress has the option for a silent alert.

TWO-WAY TEXT MESSAGING
Send and receive a text message, including group messages.

BLUETOOTH COMPATIBLE
The G7c is compatible with 3rd Party Bluetooth Audio products.

OPTIONAL GAS DETECTION
Monitor up to 4 gases including the new LEL-MPS sensor.

INTRINSICALLY SAFE 
G7 is intrinsically safe and certificated to Australian Standards.

IP 67 RATED
G7 is biult-tough, rated to IP67 to cope with harsh environments.

OPTIONAL 24 HOUR MONITORING
Chose from self-monitored or have a have our SOC monitor workers for you.

EMAIL AND SMS CONTACT NOTIFICATIONS
Alert notifications can be sent by e-mail and SMS to unlimited contacts.

OPTIONAL EMERGENCY RESPONSE
Blackline's SOC is able to notify emergency responders if required.
BLACKLINE ANALYTICS
Blackline Analytics provides measurable insights to dive deeper into data trends.
A Truly Global Safety Solution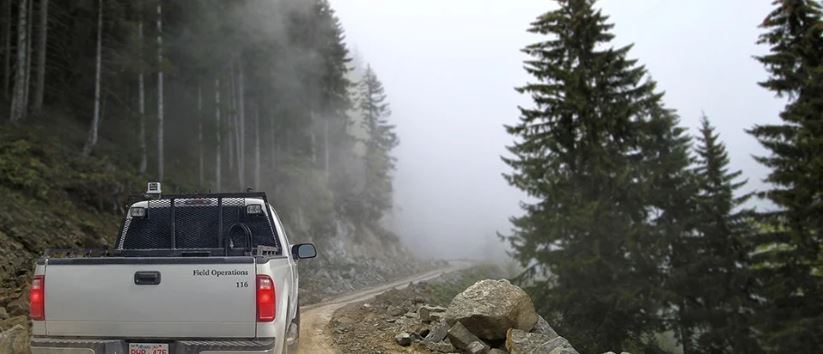 The Blackline G7x is the first and only complete safety monitoring system with true global connectivity. Designed with an industrial-strength radio link, the Blackline G7x communicates with the portable Blackline G7 Bridge base station. Employees can work confidently over a kilometre away from the bridge in the knowledge their safety is constantly being monitored in real-time.
For teams and individual that need satellite connectivity the G7x and G7 Bridge work in harmony keeping your teams covered, throughout the world
The G7x takes remote worker safety to the next level.
Intelligent connected gas detection and worker safety
Many traditional gas detectors work like a smoke alarm, but for a range of gasses and not just smoke. These devices are only able to notify the person wearing the detector or those in close proximity of a dangerous environment.
The Blackline G7x  device is connected to a fully integrated, state of the art lone worker monitoring and evacuation system via the mobile.
The G7x connects team members with live monitoring personnel to mobilize and manage the fastest possible emergency responses.
Not just a gas detector – complete, real-time situational awareness
Blackline designed G7x to address every facet of your safety program. Their technology automatically monitors team members and raises alerts for help, even when the worker cannot.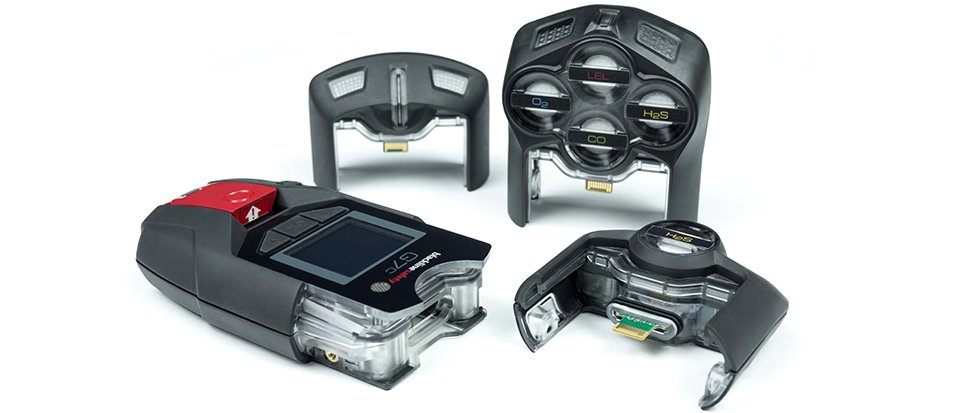 The G7c and G7x have the option of gas detection with real-time alerts. There are hundreds of different gas combinations to choose from.
Customisable gas detector
The G7x caters to a variety of work conditions, featuring a unique modular design that supports a selection of customisable and field-replaceable gas sensor cartridges.
Customise the Blackline G7x gas detector to target specific environments. Select either a Single, or four-gas cartridge. Then choose from a range of gas sensors including hydrogen sulphide, oxygen, carbon monoxide and explosive gases, with more in development.
Modularity means G7x can function as a single-gas detector up to a four-gas monitor. Blackline's gas sensor-as-a-service replacement program helps teams maximise product uptime, ensuring seamless gas detection and safety monitoring while minimising maintenance costs.
The connected worker
Blackline has designed the G7x to address every facet of your safety program. With 3G, 4G and satellite connectivity, our technology automatically watches over team members and calls for help, even when the employee can't.
Potential fall and no-motion events automatically trigger a pending alarm, asking you to confirm that you are OK — G7x will escalate pending alarms to alerts — these alerts are then communicated to monitoring personnel. G7x's red SOS latch lets you manually trigger a call for help when assistance is required, automatically connecting you to a monitoring team.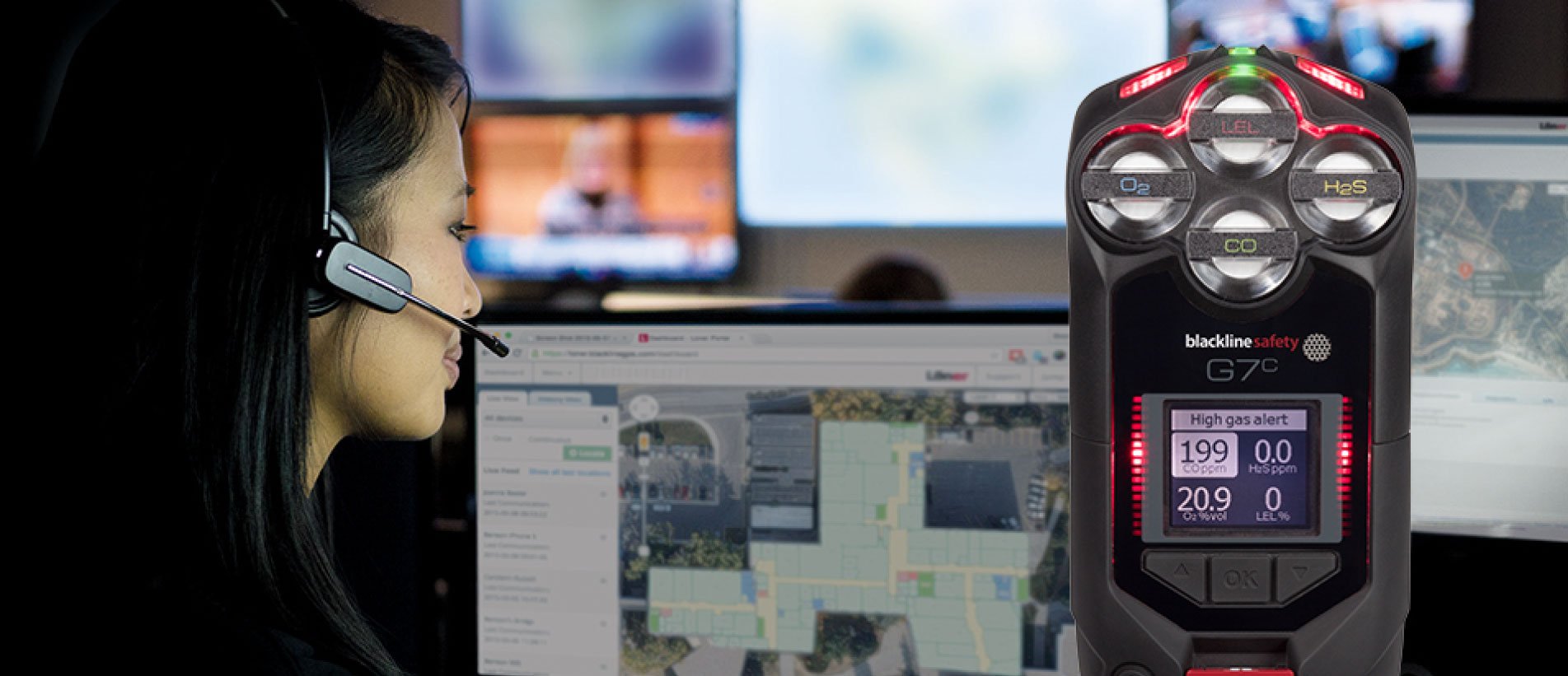 Empowered big-data analytics
The G7 x's connectivity allows all devices automatically upload usage and compliance data back to the Blackline Safety Network. Through the Blackline Analytics platform, organisations can see the precise whereabouts of their lone workers in addition to any hazards they were exposed to throughout the workday. Rather than manually compiling data to obtain team activity, G7x automates the day-to-day workflows, providing more data and insights than ever before.
The Blackline Analytics system provides quantifiable insights and permits teams to explore deeper into data trends helping them to empower their organisation. Through a range of reports, teams can view events and usage data per user, group, organisation, type of data or even the type of gas sensor. Date ranges or groups can also be selected to compare data side-by-side.