Safety Monitoring Indoor Location Technology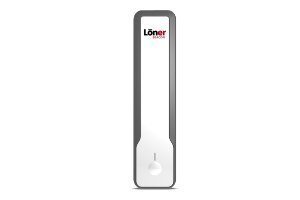 Enables precise indoor positioning throughout facilities and buildings Real-time employee safety monitoring continues to emerge as a new safety best
practice. From a facility safety management perspective, indoor location technology has been the last remaining challenge facing true 360° degree employee safety monitoring— until now.
Compatible with Blackline's Loner safety monitoring devices, location beacons are compact, self-powered and installed throughout facilities. Each location beacon is installed at a known location where there is associated employee traffic such as doorways, access points, hallways, catwalks, and rooms
Each beacon broadcasts a unique identity number that allows Loner products to report the employee's location within a facility or building. As employees with Loner safety monitoring devices pass by beacons, the Loner device wirelessly updates the employee's location within Blackline's Loner Portal web-based safety monitoring application. If an employee encounters an incident that threatens his or her safety, the Loner safety monitoring device communicates the alert type, employee's name, and location to monitoring personnel who manage a pin-point emergency response to the correct building, floor, and room.
Permanent or temporary installation.
The Loner Beacon is total self sufficient and does not need to interact with and third party wiring, including power. The Loner Beacon can be deployed in seconds regardless of the environment. The Loner Beacon has it own power source with batteries lasting up to 5 years.
Low Cost of Ownership
Loner Beacons are one of the most cost effective positioning technologies on the market. Beyond the low initial purchase, there are no ongoing services fees to operate Loner Beacons.
Robust & Effective
Robust short-range signal that enables proximity detection to Blackline's Loner safety monitoring devices. Does not require the installation care and calibration required of triangulation-based positioning technologies.
Location Beacon Signal
Broadcasts a low-power signal for proximity detection by Loner devices. When in range of an Loner Beacon, a Loner device can report its precise location.
Wireless Communications
Incorporates ANT wireless technology to ensure long battery life, robust communications, and high quality proximity detection.
Durable Device
Designed for industrial environments (indoors/outdoors). Designed to meet IP65 ingress protection against weather and dust.
Jamming Immunity
High performance communication; Short-range, tri-frequency radio communication with inference avoidance techniques.
Long Battery Life
Two C-cell alkaline batteries; Battery life: 5 years continuous operation at highest power setting.
Easy-to-install
Battery powered (no wiring required). Removable mounting bracket that can be installed nearly anywhere in just a few minutes.