To ask for help manually, all safety monitoring apps — including Loner Mobile — require the user to access their smartphone, unlock it, access the safety app and trigger an emergency request. This process takes time the employee may not have.
Blackline Loner Duo or the Blackline SOS Button provides a critical physical interface allowing the user to instantly request help, with both automatic and manual triggers. All safety incidents are communicated to live monitoring personnel through Loner Mobile —Blackline Duo and the Blackline SOS Button automatically communicates falls (Loner Duo additionally communicates no-motion events) with Loner Mobile, which then initiates contact with monitoring staff. As an alternative, the manual SOS latch (Loner Duo) can be triggered or the button (SOS Button) can be triggered to initiate a response. Both options ensure a worker's safety is being monitored, even if their smartphone is out of reach.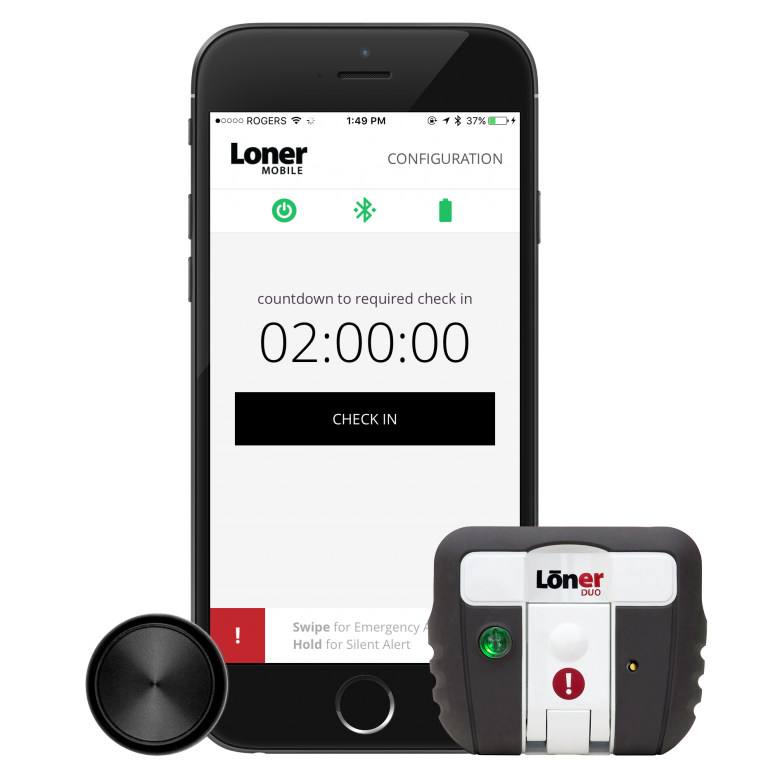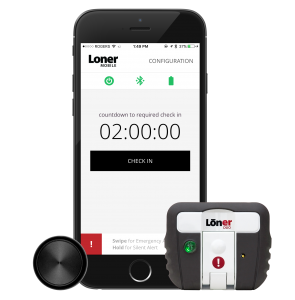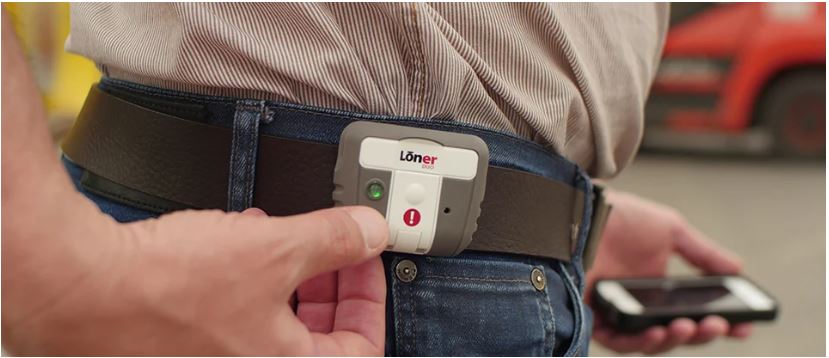 Both Loner Mobile and Loner Duo functionalities are tailored in Blackline Live safety monitoring portal, wirelessly and over-the-air.
Blackline Safety Loner Mobile
Use of Loner Duo and SOS Button amplify the base capability of Loner Mobile that already includes two-way voice communications to monitoring personnel.