4G Cat M1 Tracking Device

12 Months Unlimited Software and App Access

12 Months SIM and Data Fees

14-Day Money Back Promise


Compact housing
The housing clips together to make provisioning devices simple and efficient.
Dimensions: 95mm x 55mm x 17mm
Weight: 150 grams
Harness
A standard 12 wire harness is supplied with the SU-2700A
Automotive power
Voltage
8V to 36V DC (max)
Operating Current
10mA average (battery fully charged)
145mA average (battery charging)
Sleep Current   <1mA
The SU-2700A passes stringent automotive power "load dump" tests to ensure that it will continue to operate in the harshest electrical systems. A built-in self-resetting fuse makes installation easy and safe.
Operating Temperature
20°C to +75°C 1
1) On external power.
Below 0°C the standard internal backup battery's ability to deliver sufficient power to operate the cellular modem is reduced. Below 0°C and above +45°C the internal backup battery will not be charged as a safety precaution due to dangers associated with charging batteries at extreme temperatures.
Concurrent GPS and GLONASS tracking
Concurrent GPS and GLONASS tracking
72 channel high sensitivity receiver
-169dBm industry leading tracking performance
Battery backed up for optimal hot-start performance
AssistNow Offline aiding data for extremely fast time-to-first-fix and performance in urban canyon environments
Low Noise GPS Amplifier
(LNA)
The SU-2700A 's GPS signals are boosted by a special low-noise amplifier (LNA). This allows the SU-2700A to operate where normal units will fail to receive GPS signal
Even when designing a low-cost device our partners are not prepared to compromise on the performance of the product. You will see the difference if you compare device performance in low signal environments
Internal Antenna
Internal GPS and cellular antennas
Having the antennas inside the housing makes for very simple and quick installation. The SU-2700A has had its antennae tuned by the top laboratories to ensure optimal performance.
Backup battery
The 400mAh LiPo backup battery allows the Dart to continue to operate when external power is removed for up to 5 days, depending on the amount of movement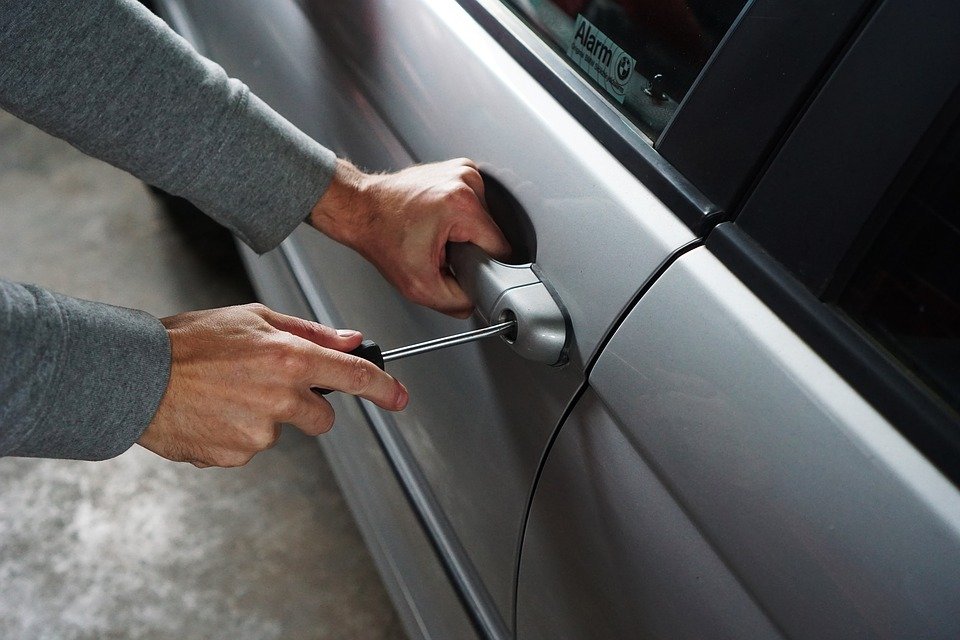 We use the same high quality tracking devices that we do for our business grade customers.
The Simply Find me plan provides a simple location based on movement. This is ideal for every day use because you don't need heaps of data. Our plan provides an update on start of a trip and the end of a trip.
If your vehicle or asset is missing, all devices can be set into Find Me Mode. This mode puts the device into live tracking when the unit updates as either a start or stop of a trip.  The device will report it  locations every 30 seconds while in a trip and every 30 minutes when stationary.
Not all GPS tracking systems are created equal.
As the saying goes, you get what you pay for.  All of our products are approved for use in Australia.  Our business is a real bricks and mortar business based in Perth. WA. Our servers are secure and based here in Australia.
What happens at the end of the first 12 months?
Your service plan which includes all SIM, Data, Software Access and continued warranty is just $10.00 per month, charged annually.
Upgrade Service Plan without buying new hardware.
All of our Simply Find Me devices can be upgraded remotely to any of our other plans without the need to purchase new hardware.
Lifetime product warranty
All Simply Unified products are covered by a lifetime product warranty as part of our service fee. This means that should our product fail as a  result of a manufacturing defect, we'll replace it!
14 day money back guarantee
If you are not entirely happy with your purchase, simply return it within 14 days for a full refund.
Secure high quality mapping.
Ensuring that your privacy and security requires a high level of security from a software point of view. A large number of "Free Mapping Software" provides do not offer much in the way of security. Not just security from a tracking point of view but security to your personal information.
You would not leave your door open to intruders would you?
Of course not, so why leave yourself open to potential hackers.  Remember, when you go online to check the location of your asset, you're opening a connection to your smartphone or PC. IF the site is not secure, you are vulnerable to hacking.
Our service provides high security on mapping and telco data
Don't be fooled into getting a Sim and some free tracking software. Simply Unified provide a complete end to end solution, including a secure SIM and Data package , Australian hosted platform with a high level of security. This is supported by unlimited customer service plus a lifetime product warranty.