SU – 6600
4G Battery Powered Device With Optional Temperature monitoring
Fully inclusive pricing includes
GST
Next Business Day Delivery
Training
Support

SU-6600 4G Asset Tracking with Inputs
The SU-6600 is a super-smart, battery-powered tracking device in a rugged IP67 housing – in particular designed for asset location with temperature monitoring.
Super-long battery life is possible with LTC (Lithium Thionyl Chloride) batteries, or connect to a power source for a permanent solution. The SU-6600 comes in a 4G LTE CAT-M1 / NB-IoT combo module. The 4G version is especially designed for low-power operation – resulting in the longest battery life around
Superior Quality – Smarter Technology – Lifetime Warranty
Like all of our Tracking products, the SU-6600 provides more than just a dot on the map.  From smarter technology, to fixed low ongoing costs, Simply Unified are dedicated to providing class leading service backed by our 14 day money back guarantee and lifetime product warranty.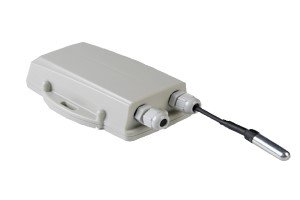 Multiple input interfaces and a digital output allow for monitoring and control for many years. The SU-6600 uses a combination of GPS and Wi-Fi to track assets both outdoors and inside buildings, warehouses, depots etc.
The I2C interface supports a range of sensors, in particular the Simpy Unified temperature probe. This is a great solution for cold-chain applications, where the SU-6600 device can be used to track items as small as pallets or coolbox containers, providing accurate position data and very accurate and responsive temperature monitoring. 
Run from battery (3 x AAA – LTC or "off-the-shelf" Lithium) or line power (5-16V)
Rugged, waterproof IP67 Housing
On board GPS with LNA for location
Wi-Fi Sniffing for indoor localization
2 x Digital Inputs with pulse counting
1 x Analog Input (0-30V)
I2C interface for a wide range of sensors – especially temperature probes
also supports temperature and humidity
1 x Digital Output
Detailed Movement Reporting
The amazing flexibility of the SU- 6600 can be set to report locations based on specific needs.
Theft Recovery
Should the unthinkable happen and your asset goes missing, with a simple click, users can switch to recovery mode and the unit will report it's live location every 30 seconds or until the battery fail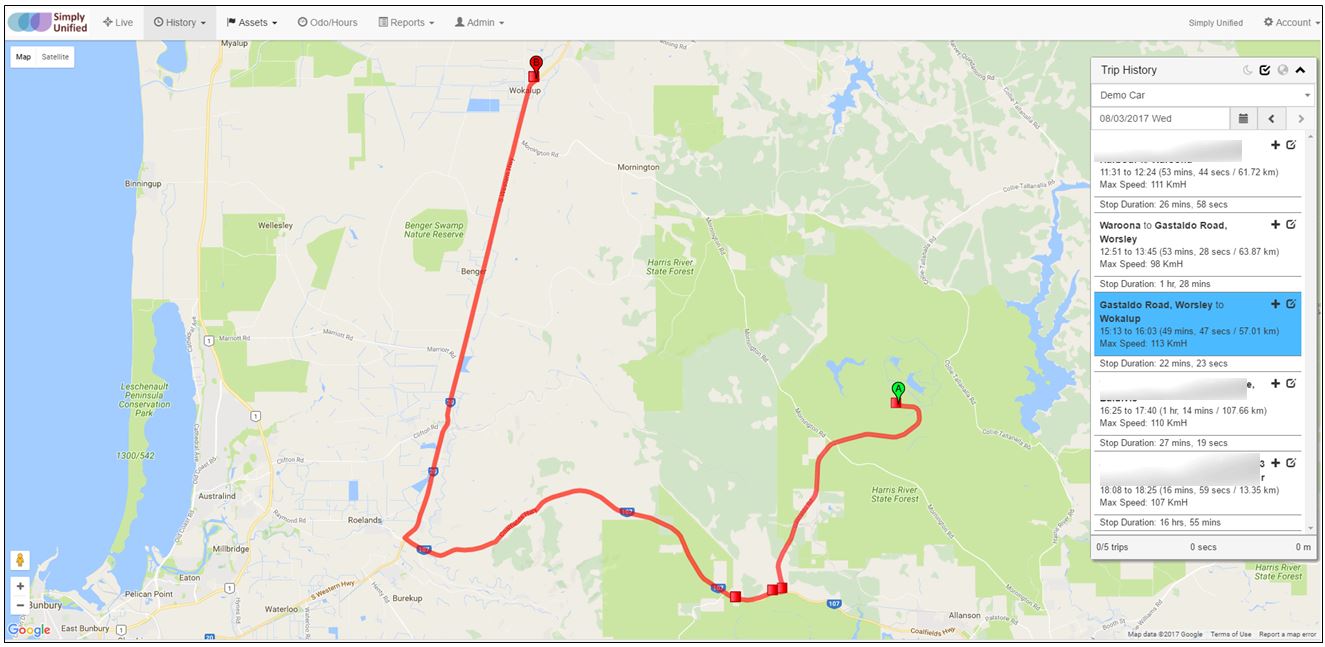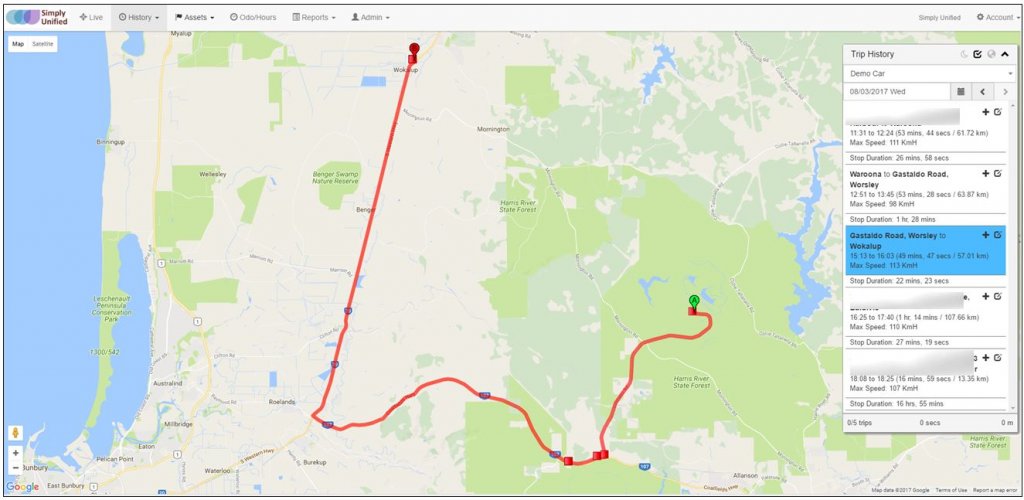 Flexible configurations just choose the plan to suit your needs.
The SU-6600 can be configured to suit any business need.  Configurations can be remotely changed any any time . Configurations are almost limitless . We've put together some of the more popular configurations. For heavy duty applications where extended battery life is needs, we recommend the SU-6800
Example 1 – Periodic updates
Using this configuration the SU – 6600 can report a location at regular intervals, for example 4 daily updates
Example 2 – Motion based
With this configuration the SU-6600 will provide a location on movement staff and movement end
Example 3 – Motion based with breadcrumb
All the benefits of the motion based configuration with addition of recording an update every 2 minutes uploading the updates every 30 minutes.
Jostle Mode
This feature can be added to any profile and provides updates on small movements whilst maximising battery life. Ideal when assets are being moved around a yard
Buy on a month to month plan for $299
$24
Per month
Unlimited Updates
Sim Card
Data
Software
Support
Buy as a bundle and save up to $112!

Buy as a bundle and save up to $112

$475
with 12 months service
Unlimited Updates
Sim Card
Data
Software
Support
$259 p/year thereafter
No deposit rental for $39 per month
$39
Per month
Hardware
Unlimited Updates
Sim Card
Data
Software
Support
Key Features
Optional Immediate updates on:
I2C Interface
I2C (inter-IC communications) is an interface commonly used in sensor modules. This allows the SensorData to talk to a wide range of sensors including temperature, humidity, vibration and CO2 gas sensors, as well as numerous others.
---
Digital Inputs
2 x digital inputs with pulse counting capability (0-48V)
---
Analogue Inputs
2 x Analogue inputs reading 0V to 30V with auto-ranging
Built-in battery voltage monitoring
---
3.3V Switched Power
Used to control the 3.3V power to external sensors and peripherals. Load limited and short circuit protected.
The SU-6500 Mini can be remotely switched into Recovery Mode which switches the device to do live tracking and reporting – so that you can get your asset back!
The SU-6500 will track successfully where other devices just give up.
This fantastic technology allows the GPS to predict which satellites are in orbit above it and to dramatically reduce the time-to-first-fix of the GPS, and the overall performance of the GPS, especially in 'urban canyon' or forested environments
A future firmware version will allow for harsh G-force detection (like assets being dropped or involved in accidents) and report these to the server
The SU-6500 Mini has the capacity to hold hundreds of geo-fences that can be downloaded to it from the server. The SU-6500 can use this geo-fence information to:
Implement arrival and departure alerts
Implement speeding zones with audible warning alerts
Implement "No-go" and "Keep-out" areas
Automatically control outputs, for example to switch on warning lights when inside a special area
Warn drivers when approaching dangerous intersections
Disable data communications within intrinsically safe areas
Hardware Features
Low-profile IP67 rugged housing
The SU-6600 comes in an IP67 rated housing (waterproof) that is UV stable and is large enough to accomodate the PCB, batteries and wiring.
Dimensions: 135mm x 90mm x 35mm
Batteries
AAA size:
The SU-6600 uses 3 x "AAA" size 1.5V lithium batteries
Off-the-shelf 1.5V Lithium:
The SU-6600 should be fitted with off-the-shelf 1.5V Lithium batteries for operation in cold temperature conditions, or to offer the maximum battery life. These are readily available from retail outlets, for example Energizer Ultimate Lithium.
Battery Life with Adaptive-Tracking
Battery Life with Adaptive-Tracking
The SU-6600 can be set to use Adaptive-Tracking technology where the accelerometer and GPS or WiFi data are used to intelligently work out if it is moving and to send frequent updates, and to scale the update rate down to once per day if the asset is stationary – to preserve battery life.
3 years @ one position per day (at 25°C).
Operating Temperature
-20°C to +60°C
For operation in extreme temperatures, the SU-6600 must be fitted with Lithium batteries. Batteries are affected by temperature extremes and typical performance is dependent on temperature.
Supports concurrent GPS and GLONASS and other GNSS systems
72 channel high sensitivity receiver
-167dBm industry leading tracking performance
Optimal hot-start performance.
(4G/GPS Version) High sensitivity GPS
UBLOX MAX-M8Q GPS module
Supports concurrent GPS and GLONASS
72 channel high sensitivity receiver
-167dBm industry leading tracking performance
Optimal hot-start performance
AssistNow Offline aiding data for fast time-to-first-fix and performance in urban canyon environments
The SU-6600 uses both the GPS and GLONASS positioning systems simultaneously. This allows the device to use twice the number of satellites to get a position fix – making it faster and more accurate
(4G/GPS Version) Low Noise GPS Amplifier (LNA)
GPS signals are boosted by a special low-noise amplifier (LNA). This allows the SU-6600 to operate where normal units will fail to receive GPS signal – like in a container stack!
CE, RCM, ICASA  A Tick
Internal GPS and Cellular RF antennas tuned by the RF laboratories to ensure optimal performance
The 3-axis accelerometer allows the SU-6600 Mini to 'sleep' in an ultra-low power state yet still wake-up when movement occurs.
Future firmware versions will allow for harsh G-force detection (like assets being dropped or involved in accidents)
Frequently asked questions
There is no minimum contract period for outright purchases.  Cancel at any time. If renting, the contract can be terminated early fro a fee of $99 and the unit must be returned.
Yes, we have Apps for I-phone and Android phones 
Yes, you can upgrade or downgrade your plan, charges are pro-rata
I am a seasonal worker, can I reconnect my device?
We have two options for month to month subscribers:
Option 1 – Suspend Service
We will reduce your service fee to just $5.95 per month. You will keep all historic data along with all customised portal settings, for example geofences .
Option 2 – Cancel and reconnect
This will disconnect your device and remove any historic data and customised portal settings. You are able to reconnect at anytime, however a re-connection fee of $25 applies.
Yes, we are able to provide you with a second data feed to your own server.
For more information on our service plans please Contact Us 1300 599 540