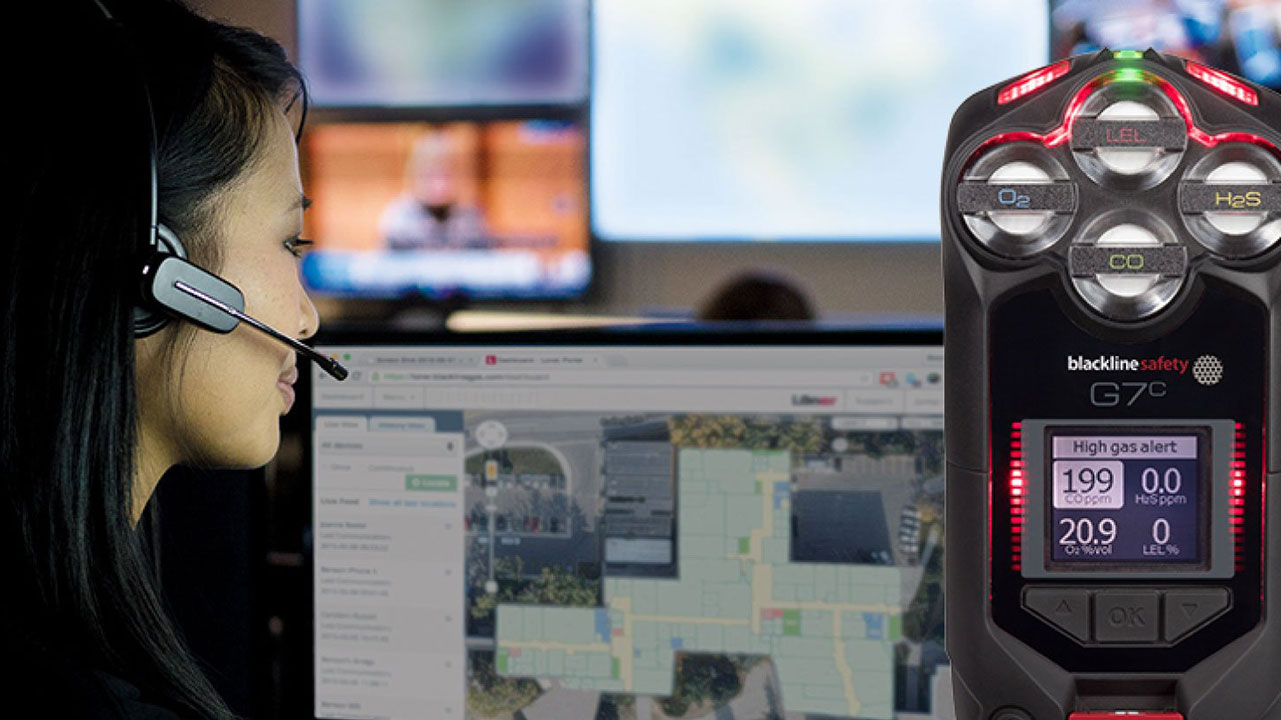 Blackline Safety is a trusted name when it comes to innovative safety solutions, from devices to software platforms to monitoring systems. These connected safety solutions are designed to enhance worker safety and emergency response whilst mitigating workplace risks.
You may be wondering whether Blackline is the right technology to keep workers safe and connected. The stakes are high, so you surely want the best choice that will work well with your existing safety programs. Here are five ways Blackline Safety Australia can help keep employees and your company's reputation safe:
1. Real-Time Monitoring
Numbers don't lie, as statistics show that one Australian dies every two days from a work-related incident. Depending on the industry and the nature of the work, this number may be higher for your organisation. Workers in construction, production, and manufacturing industries are at an even higher risk, which is why it is more than essential to have accurate and real-time monitoring of safety conditions. That way, workers are protected, ensuring they get home safe at the end of the day.
Blackline software and devices are presented as connected safety solutions, meaning they comprise a network of devices connected to the cloud. Working together, the technology allows safety managers, EHS professionals, and the like to get full visibility of the safety of the workers and the facility – all in real-time.
2. Two-Way Communication
The value of communication relating to workplace safety cannot be understated. The ability to communicate wherever a worker is, especially under critical circumstances, can save that person's life. Blackline Safety offers flexible communication solutions to meet the unique needs of any industrial worksite:
Blackline devices have a push-to-talk button to activate the communication channel. That way, if a worker requires assistance, they can speak and transmit their voice to a designated recipient.
Some safety devices support voice calling, allowing workers to initiate voice calls for direct and immediate communication.
Text messaging is also offered on some devices, so workers can send and receive text messages.
Blackline software platforms generally integrate with mobile apps, providing an easy-to-use interface to communicate with safety teams.
With two-way communication functionality over cellular and satellite networks, safety managers receive instant alerts and other safety information.
3. Lone Worker Safety
One of the main purposes of Blackline Safety technology is to connect workers across the site. This capability benefits lone workers who may be working at a remote site, alone or are spread across the construction site. Often, lone workers have limited contact. And because they are out of view of other individuals, it can be difficult for them to reach out to the staff when they require assistance.
Blackline offers SOS alerts to connect workers immediately to safety monitoring personnel. Due to real-time awareness, the job of team leaders is made easy, knowing that workers can connect with them on an uninterrupted basis.
Apart from SOS alerts, Blackline's wearable devices are equipped with GPS tracking, fall detection, motion sensors, and more. These features are perfect for ensuring and enhancing lone worker safety.

4. Evacuation Management
Emergencies can happen at any time. Worse, they usually take place when you least expect it. Toxic, flammable gases released during demolitions, for example, can lead to fires and explosions. Blackline safety solutions are designed for emergency events like these, as they streamline reactive responses. That way, your evacuation plans are carried out successfully.
Blackline devices are often utilised by safety personnel to receive alerts on sudden increases in hazardous gas levels. Therefore, safety teams can enable quick evacuation of workers in areas that may be affected. Not only that, the devices reassure managers that no one is left behind.
It is so much easier to keep track of everyone in the facility, especially if every person is wearing a Blackline safety device. Dashboards allow viewing of worker location, which also helps team leaders to deploy other workers or professionals to anyone who may need evacuation assistance.
5. Data Analysis
Worker complacency is a by-product of habit, which, unfortunately, increases the risk of workplace injury. Some workers can also be on an autopilot state due to their repeated actions. These actions do not result in any consequence, which embeds the idea that they are safe – even though some may not be. According to research, unsafe behaviour is a bigger cause of accidents compared to hazardous conditions in the workplace. It's a significant problem in any industry, more so in construction and other sites with machinery and heavy equipment.
This is where Blackline Safety Australia shines, particularly in real-time data collection, which can quickly be transmitted to the software platforms to be analysed. Safety managers can use historical data to identify trends and patterns in incidents, environmental conditions, and worker behaviour. That way, they gain insights into potential risks and problem areas that lead to recurring issues.
Finally, Blackline leverages data analysis for proactive monitoring to strengthen worker safety measures and procedures. You can set up rules and thresholds, which will tell the Blackline software you are using to identify and alert your team about possible dangerous conditions. With such information, it is much easier to come up with preventative actions and execute timely interventions, which will mitigate risks before they go beyond your control.
Safety managers, decision-makers in construction and similar industries, and EHS professionals should take a proactive step towards enhancing workplace safety. More valuable information can be found at Blackline Safety's website where you can discover innovative safety solutions with real-time monitoring, comprehensive reporting, and other advanced safety features.