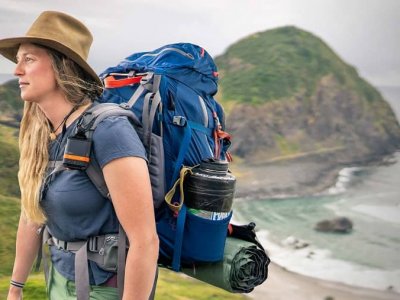 It's a scary thought to be unable to reach someone for hours only to find they are safe and sound. You do not want to put your loved ones in such a situation where they worry needlessly for you.
It is why you take your mobile phone with you wherever you go. But what good is a phone without a Wi-Fi or cellular connection?
If you're lost, out of coverage, or in a post-disaster scenario, that would mean that there is no cell service. What should you do when you cannot contact anyone because your phone does not work? The answer is simple: take your SPOT Gen 4 along with you so you can communicate with your family anytime.
What is the SPOT Gen 4?
SPOT paved the way for contacting loved ones without relying on the Internet and cell service. The first-ever Globalstar SPOT device was introduced in 2007. It was a one-way satellite device that allowed travellers, especially backpackers, remote workers, and campers, to keep in constant communication with people back home.
Since then, a few more SPOT devices were launched, giving consumers a reliable and affordable method of contacting loved ones using a simple piece of technology. The SPOT Gen 4 works the same way. You can let other people know that you are safe and you can even send an alert in case you need help.
You can notify the Search and Rescue team no matter where you are. It's similar to dropping breadcrumbs – digital, that is – so that others can quickly and efficiently track you. At the same time, you can use all that information when you safely return home. It is indeed a great addition to your gear.
One of the biggest reasons why users opt for SPOT is that it has an easy, yet secure, SOS (Help) button. They can utilise it anytime during their travels if ever they do encounter a disaster and need assistance. Even if you do not use it, it will give you reassurance nonetheless. Plus, your family at home will feel less anxious whenever you let them know you're there and okay with just one touch of a button. 
Notable Improvements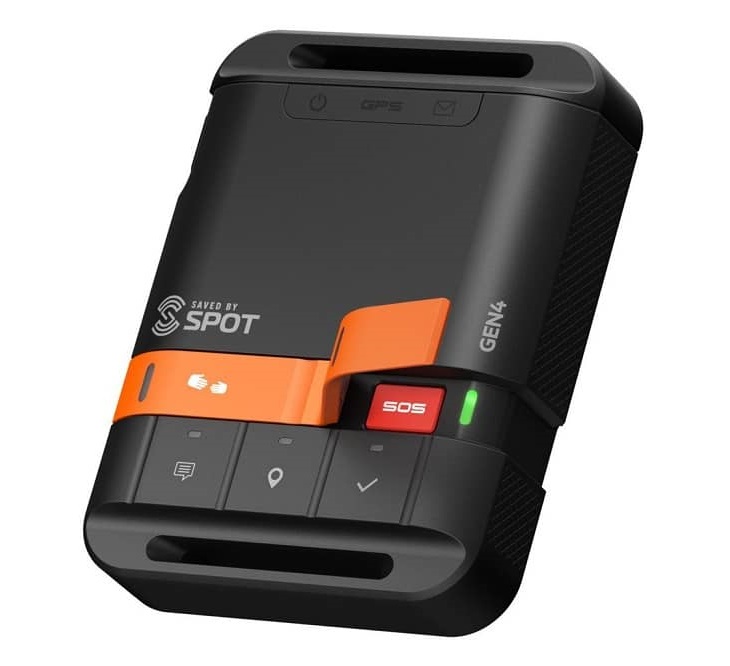 As mentioned, SPOT Gen 4 is not the first SPOT device out there. It is an upgrade from the previous models and was recently released this 2020.
One significant enhancement is the guarantee that it is more capable than the older devices. SPOT Gen 4, though it does not support text messaging like the SPOT X, is still packed with a lot of improvements and bonuses.
The inspiration behind SPOT Gen 4 is the original and first-ever SPOT device. But of course, the Gen 4 offers more. If you have the previous Gen 3, you will notice that the new Gen 4 does not differ much in the looks department. However, if you look closer, you will find there are numerous changes, particularly hardware-wise. For one, the upgraded hardware is a huge step forward in comparison with its predecessor.
The SPOT Gen 4 still comes with the same emergency functions. That way, you will not be confused with how the device works if you were a Gen 3 user. You can send a variety of outgoing messages, including Help, SOS, and Check-in (OKAY). You can also set custom notifications, which you have to pre-program first in your online account. Don't worry; setting everything up is hassle-free, including adding your custom messages.
Gen 4 is a battery-powered device with location tracking capabilities. But when it comes to modified features, this new SPOT is more robust. If you compare the Gen 3 and Gen 4 and have both in your hands, you will immediately notice the difference in their build. The Gen 4 is sturdier, with more protection from dirt and dust. That way, you can take it with you anywhere without worrying about the performance and life of your device when in unpleasant environmental conditions.
That's not all. It also comes with the following features:
Increased Water Resistance

: The device can be submerged more than one metre deep in water for over 30 minutes. 

Longer Battery Life

: Another great feature is that the battery life is longer, which can remain functional even with 1,250 check-ins and custom messages. It uses four AAA lithium batteries. The device can also stay in use for tracking your location every day for 24 hours for up to 52 days.

Motion-Activated Tracking:

One more advantage of this new SPOT is its ability to turn off location tracking on its own automatically. It does not have to run continuously; rather, it is activated each time you move. That makes it even more battery efficient. 

Saved Locations:

In the previous model, you have to reset tracking after 24 hours. The SPOT Gen 4 does not require resets and can keep your data even after you have returned from your trip.

Detailed Mapping:

The layered mapping system is even more informative than ever. There are now multiple viewing layers, which lets people know about your progress.

Digital Fence:

With the tracking function of the device, you can create a digital fence. It activates an alarm or notification that alerts you when you're out of your designated zone.
Experience the SPOT Difference
Over 7,000 rescues have been made with the help of SPOT satellite technology. SPOT Gen 4 is relatively lightweight, weighing only 142 grams (or five ounces) with lithium batteries. It's easy to take it with you when you go camping anywhere. Get your SPOT Gen 4 here.