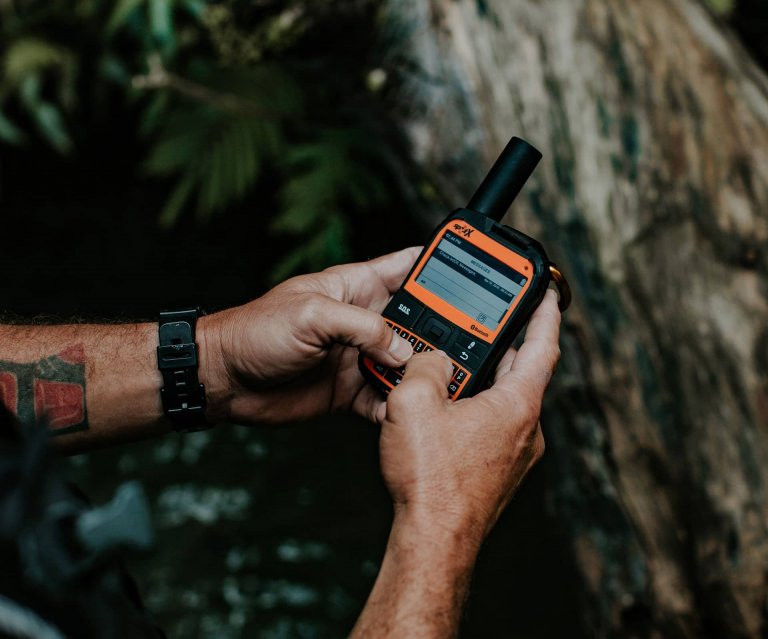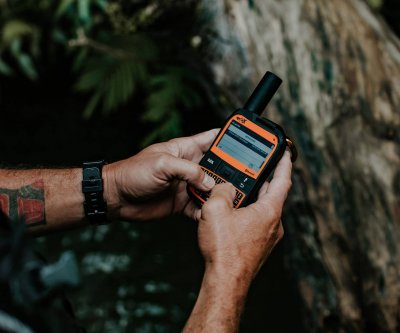 When you are outdoors, you face many challenges. Some are exciting, but others can be worrisome, especially when you are out of mobile phone service.
Embarking on a thrilling journey to the great outdoors does not mean you should stay out of contact with your family and friends. Often, your adventures can take you to places where there is little to no network service.
Thankfully, you can find products that let you communicate through messaging and calling even without cellular service. SPOT X is one of these products, and it has many qualities that allow it to stand out from the crowd.
SPOT X Uses: Who Is It For?
Anglers, hunters, hikers, and canoeists can get "lost" in nature from time to time. If you are among those who love to explore new bodies of water or land, you will benefit from using SPOT X. Just the thought of having a device that you can count on in case of emergency can already give you the peace of mind you need.
SPOT X is for everyone, particularly those who cherish moments outdoors. If you are passionate about discovering new places on your own, you are also aware of the dangers lurking ahead.
No matter what you like to do outdoors, SPOT X is for you. Do not let your uncertainties about non-communication stop you from your outdoor pursuits. You can go beyond local trails, even those you have not visited yet. As long as you have a SPOT device in your backpack, you can go worry-free anywhere.
If your spouse or family is constantly worried about your whereabouts, this device also gives them peace of mind. In short, SPOT X is for those who frequent off-grid locations. You will surely benefit from it, even if you travel with a group of people.
SPOT X Top Features and Benefits
SPOT X is loaded with features, which is why it is the number one choice for Australians.
Here is an overview of what this device offers:
SPOT X lets you communicate with your family and friends no matter where you may be. You can be in a location without a network service and still send messages to other people.
When you have SPOT X with you, it is easy to determine your exact position. The on-board GPS chip of the messenger will determine where you are. Then, it will use such detail to send your location to communication satellites.
The smart device can communicate with satellites using preselected messages. This way, you do not have to type anything, which can be a difficult task when you are in an emergency.
SPOT X comes with unique messaging services. The texts, along with your location, will be delivered based on your instructions. Your messages will be sent through email or via a text message. If you need to reach out to a rescue centre, you can send an emergency notification to let rescuers know about your situation.
One of the qualities that make SPOT X unique is its two-way communication technology. This new feature lets you send and receive messages. Whether you have contacted your family or friends, you can get their response in no time.
Aside from text messages, you can also send short emails.
The device automatically connects you to the GEOS International Emergency Response Coordination Centre. This way, you can benefit from the search and rescue services, which operate 24/7.
Personal tracking is easy via GPS. Waypoints are tracked using Google Maps at 2.5 to 60-minute intervals.
SPOT X comes with a built-in compass. It also has waypoints that you can easily program.
If your family or friends keep asking you where you are or if you are fine, you can use the check-in feature of the device. With such capability, you can quickly let our contacts know that you are alive and well with a push of a button.
Aside from check-ins, you can also use SPOT X to post your adventures on Facebook and Twitter.
If you happen to stay outdoors at night, you will not have any trouble using the device. It is designed to be usable no matter what the lighting conditions are. Whether it is too bright or dark, the keyboard is illuminated for comfortable typing.
According to tests, SPOT X's rechargeable battery can last up to 10 days if you use the tracking function in 10-minute intervals.
Since it is intended for outdoor use, it is heavy-duty and resistant to water. The device is also dust and impact-proof.
Like other SPOT devices, SPOT X's main purpose is to serve as a way for users to connect to responders. This way, they can get the help they require during emergencies. At the same time, it allows two-way communication between you and the responders or your family and friends.
Its look and design will take you back to the good old days of flip phones. The device does not require you to watch a lot of video tutorials or read guides. SPOT X is pretty much plain and simple, which is a trait that backcountry travellers would genuinely appreciate.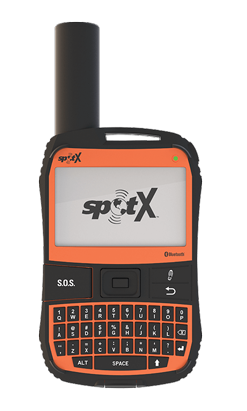 You get a unique "number" as well. This innovative feature allows texting to another phone in many places around the world. You can send messages to phones of your loved ones and even their email addresses. First, you need to program your contacts into the SPOT X, along with their email addresses.
This ability easily makes the SPOT X an exceptional device for communication. Currently, it is the only GPS device that gives you your own mobile phone number.
Therefore, anyone who has this specific number can send your SPOT X at any given time. Comparing it to similar devices in the market, others simply provide you with a customised email address. Some let you connect them to a smartphone app. Only SPOT X has a full keyboard, making it incredibly hassle-free to send your own messages.
SPOT X is designed with convenience in mind. Everything you need is right there. There are buttons for smooth scrolling through the menus and another one for quick tracking.
It also has a dedicated SOS button, which you can push if you are in crisis and need immediate rescue. When pushed, it sends a message to Search and Rescue teams all over the world. This feature also provides the responders with an easy way to track your location. With such convenience, SPOT X and other SPOT devices have already initiated more than 6,000 rescues worldwide.
Although the battery is long-lasting, you may not know when you could get rescued. Therefore, you are in control of how often you get texts, which helps save the battery. Alternatively, you can retrieve the messages on your own.