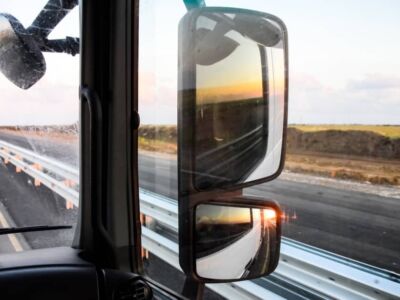 Video telematics is not a new technology but continues to evolve over the years. It involves using GPS and video recording to analyse and monitor vehicle activity and driver behaviour – all in real-time.
Video telematics is valuable to small businesses, particularly those with fleets of vehicles, as it can help prevent dangerous habits, such as harsh braking and distracted driving. It also protects businesses against expensive legal liabilities, enhances fuel efficiency through route optimisation, and aids in driver training, among many others.
All these benefits can lead to cost savings, more efficient operations, and improved safety.
Benefits of Video Telematics for Small Businesses
Several small businesses, such as construction, electrical, mining, and plumbing companies, own and operate a fleet of vehicles. Since transportation is generally incidental and not a core competency, owners and managers don't necessarily consider improving their fleet. But the truth is that enhanced fleet operations, including video telematics, can save hundreds of dollars each year for each vehicle.
Apart from that, here are more reasons why video telematics is a must for small businesses:
Monitor driver behaviour. Video telematics lets managers identify and correct drivers' risky actions, such as texting while driving and speeding. Some systems even notify managers during dangerous events like drivers braking or turning sharply. Research showed that businesses with dashcam footage saw a 52% drop in road incidents in 2021.
Train drivers. Using captured video and data analytics, drivers can participate in training programs tailored to address safety concerns and help them improve their skills.
Enable quick response. Driver safety should be paramount to any business. With video telematics, finding the driver's actual location is easy, which is crucial in emergencies.
Prevent false claims. Legal responsibilities are time-consuming and financially draining. But they can be avoided, mainly if the driver is not at fault, thanks to the available video footage. Evidence at hand can help the business either prevent litigation or expedite the claims process and even lower insurance costs. The Australian Parliament House confirms that insurers can use "telematics-enabled usage-based insurance" policies to reward safe driving behaviours.
Thanks to video telematics, managers can allocate resources to more critical tasks rather than daily manual fleet checks.
Selecting the Right Video Telematics Solution
The best video telematics system depends on many factors, including finding a solution that aligns with your small business's needs and goals. Some features may be more important than others, so ask yourself the following questions:
Do you wish to monitor your vehicles and drivers in real time? If so, look for a solution that provides live streaming capabilities, which can help provide immediate incident response.
Do you want the solution to record and store video footage? Whilst video telematics offers video recording, it's even better when it's capable of saving certain events, such as collisions and harsh braking, when they occur. That way, you can review them later and respond accordingly.
Would you like to know where your vehicles are in real-time? Accurate GPS tracking is typically a must-have feature in video telematics for small businesses. It not only allows for vehicle location tracking but also route optimisation and efficient emergency dispatching.
Do you want to ensure driver safety? Of course, you do. So, look for a system that captures and perhaps sends customisable alerts regarding risky driver behaviours, including speeding and distracted driving. This helps provide timely interventions, such as through driver training.
Other features you may want to look into are:
Dual-facing views, specifically driver and road-facing cameras
Dash cams with built-in AI that can detect tailgating, crashes, and others
Real-time alerts
4G-enabled telematics that relays data to your cloud storage
Suppose you already use fleet management software and other tools. In that case, you may want to check if the video telematics solution offers easy integration, particularly in importing historical data. That way, you do not have to replace your existing platform.
Don't forget about your budget, though. Video telematics is not expensive, but it isn't cheap, either. Pricing models differ from one solution to another; some may offer subscriptions, and others charge per camera or vehicle. Remember to prioritise value above the cost. Sometimes, investing in a costly yet reliable and feature-rich solution is wiser than a basic one with minimal capabilities.
Also, your business can grow in the future. Therefore, selecting a scalable video telematics system makes sense as you continue to add more vehicles or cameras without dealing with more complexities or weaker performance.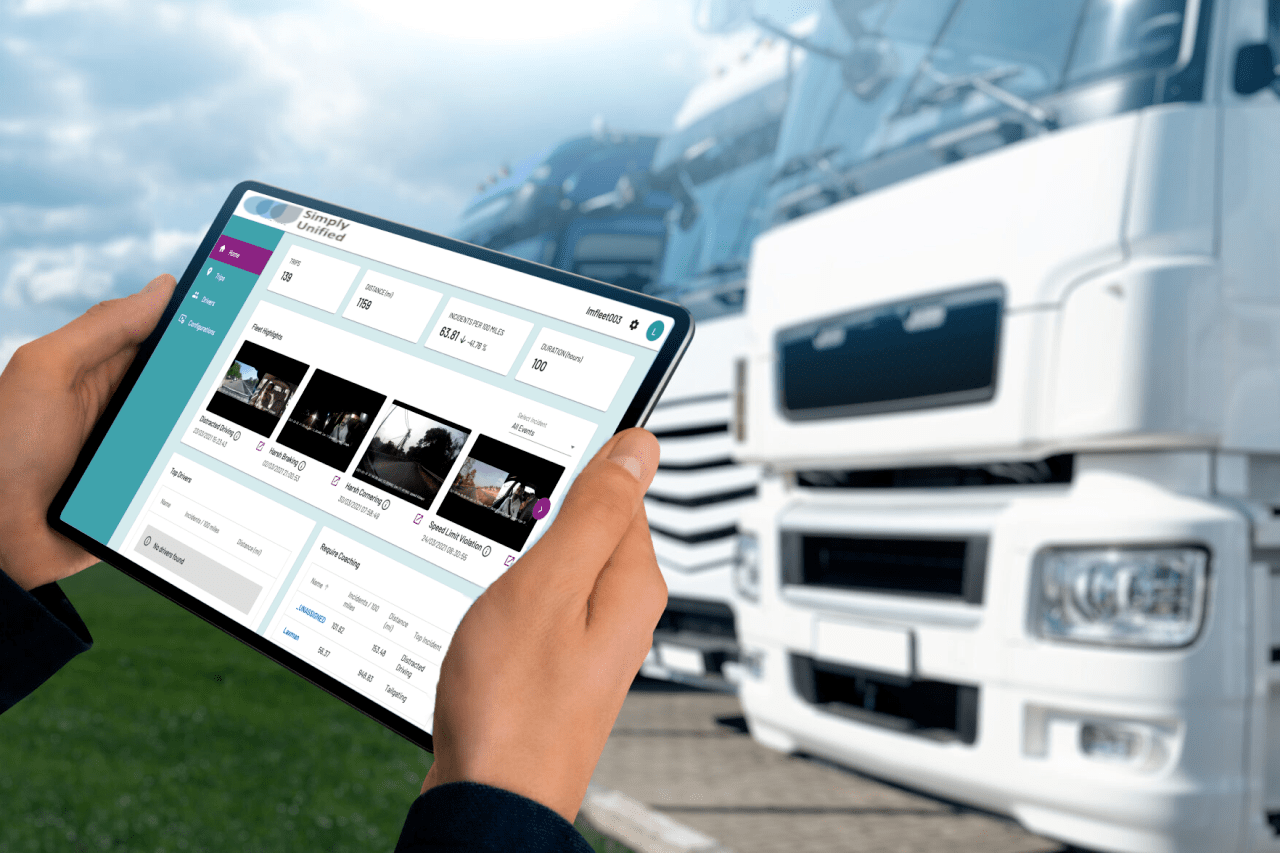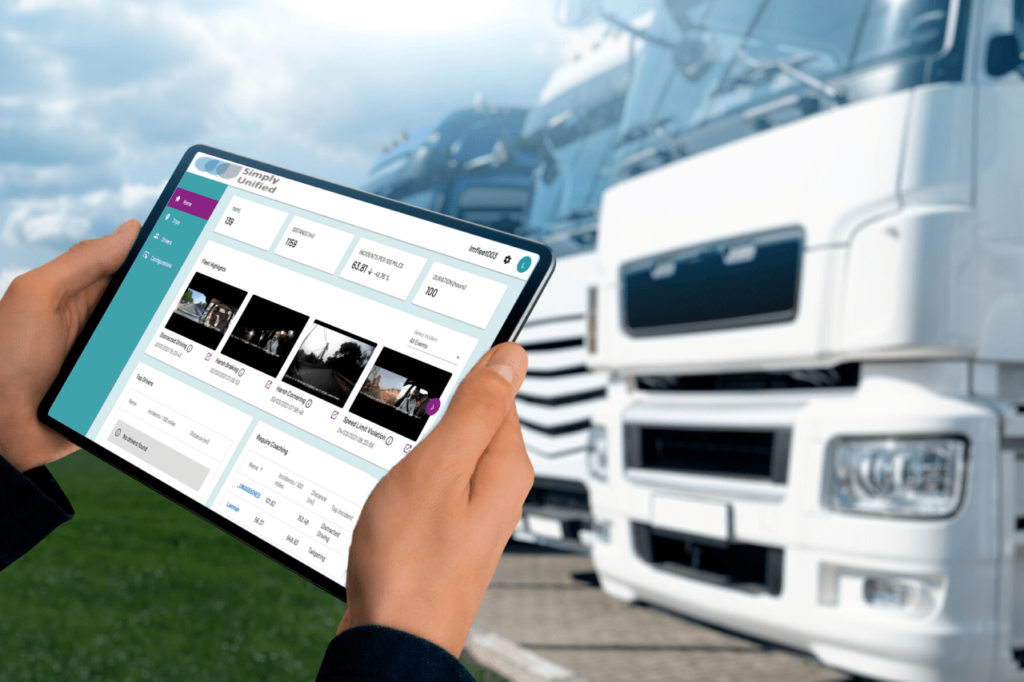 Setting Up Video Telematics System
The setup process is simple once you know your requirements as a small business, along with the number of vehicles in your fleet that need cameras and the features you want. With those details taken care of, you can select the hardware and other qualities, such as resolution, field of view, connectivity options, and tracking capabilities. Here's how you can set up your video telematics solution on your own:
Make sure you read the installation instructions before proceeding.
Install cameras on the vehicles and check that you have placed them in the recommended areas for mounting. This is to ensure you get maximum visibility from the outputs.
Double-check the wiring and connections, ensuring they are correctly connected and shielded from weather conditions.
Connect the devices to their required mobile apps or software, which will allow you to monitor the vehicles remotely and in real-time.
Add user accounts to relevant personnel and set up alerts based on specific triggers, such as harsh acceleration, braking, or cornering.
Test the system, including the cameras, alerts, GPS tracking, and video recording, to ensure everything is functioning correctly.
Alternatively, you can hire a professional who will do all the work for you. Typically, you can find an installer from where you bought the solution.
Implementing Video Telematics in Small Business Operations
For a small business to truly benefit from video telematics, everything must be thoroughly planned, from the technical setup to employee training and engagement. Video telematics implementation is an ongoing process that should address employee concerns, such as regarding their privacy. Transparency is the key. Therefore, any upcoming video telematics implementation must be shared with your employees, emphasising the benefits, including driver safety, enhanced productivity, and increased job satisfaction.
We Can Help
If you still haven't implemented video telematics in your operations, it's time to take action. Video telematics is a powerful ally for small businesses, particularly in bettering fleet management. With driver behaviour monitoring, GPS tracking, and video streaming and recording features, managers can get valuable insights that can improve operational performance and employee safety. So, explore your options and build the solution that meets your requirements today!
If you have any questions, please don't hesitate to contact our expert team.