SHOE SIZE CHART
SHOE SIZE CHART
Numbers Describe US Shoe Sizes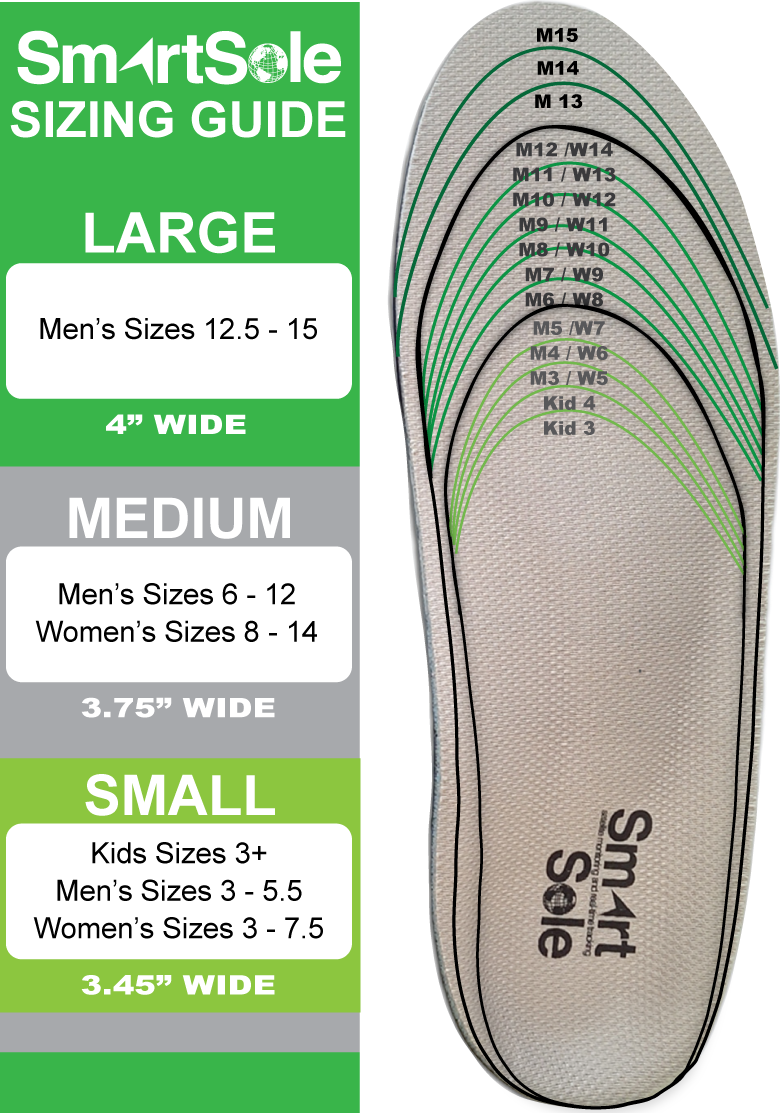 The GPS SmartSole® is now available in 3 trim to fit sizes for big kids and adults. Sizes shown are US sizes.
Note: After trimming down several sizes, GPS SmartSole may be wide. You may consider purchasing a size wide shoe, or half size larger shoe to accomodate the added width.
GPS SmartSole is not yet available for young children or toddler sizes.
Need to track your small child? Check out kid friendly options: GPS Invisabelt and Take-Along Friends designed to place the world's smallest GPS tracker with your little ones.