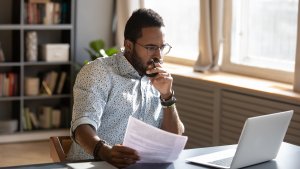 The coronavirus, known as COVID-19, has rapidly spread around the world and has turned into a pandemic. Most businesses are affected, and each company has a confident approach to face different issues.
COVID-19 is highly contagious, which is why governments are doing everything they can to stop the virus from spreading. Conferences are closed, events are cancelled, school systems are shut down, and travels are restricted. They are just some of the methods imposed to help contain the potentially deadly virus.
In many countries, including Australia, organisations have closed their offices. Employees now have to work from home. Businesses have two main goals:
To make sure that all employees and customers are safe
To ensure the business continues and its productivity is affected as little as possible
(NOTE: here at Simply Unified, we've implemented a number of measures to ensure that the above two points are taken into consideration.)
Shutting down offices and keeping employees home will allow these companies to achieve the first mentioned goal above. The second goal is attainable if the employees work remotely.
Some companies allow their workers to take specific equipment with them at home. Others simply run the business while specific assets are on the move. The coronavirus pandemic has caused panic and lockdowns in different parts of the world. Therefore, people cannot physically visit the location of the assets to check them.
How do you handle such a situation? What are the other problems that you have to face when ensuring that your assets and the business itself are safe? We will help you answer these two questions, as well as issues concerning the safety of employees.
Here are the top three situations that are due to the spread of the novel coronavirus:
1. Controlled Movement
Ever since COVID-19 reared its ugly head, movements have been limited around the world. About a third of the world's population is on a lockdown, which can continue until this virus is controlled. In some parts of the world, mass quarantines are stricter, including India, France, and Italy. Just recently, non-essential businesses in Australia closed. New South Wales, which is the epicentre of the outbreak in the country, was put on lockdown.
This lockdown meant that anyone who goes out of their house would be fined or even jailed. The only exception is if there is a good reason behind any outdoor activity. On the 24th of March, new restrictions were announced for the entire country. Prime Minister Scott Morrison still allowed schools to stay open, but parents have the right to keep their children at home.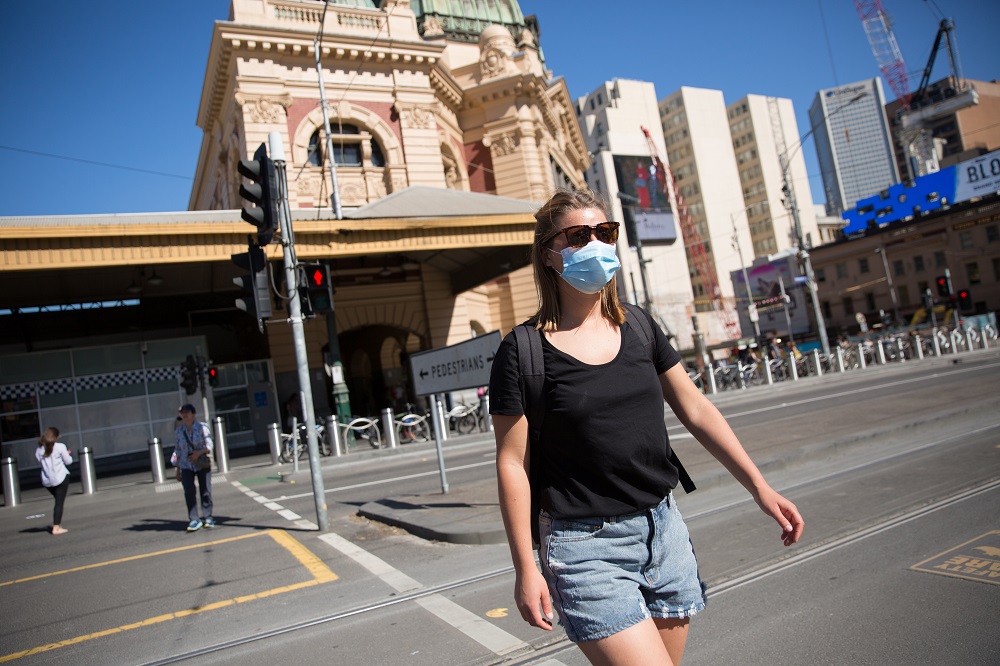 Furthermore, restrictions on meetings, social gatherings, and businesses were also in place. Only five to ten people are allowed to convene. The number depends on the particular event.
The federal government believes that it is still safe for individuals, including students, to go out of the house. They can attend school and finish the rest of the term despite COVID-19 spread. However, specific states and territories have their own plans. More and more areas support distance learning for students.
Meanwhile, isolated places, including indigenous communities, have their own lockdowns. Many have stopped opening their doors to outsiders.
Australians can still go out and interact with one another. Some can even visit their relatives' homes, although there are some rules to follow.
When it comes to tracking assets, less movement means less ability to check the assets yourself. You may not have your staff to monitor them for you as well. You need a reliable tool that will allow you to track your assets when you cannot visit their location. The good news is that you can track and manage your assets without going out of your home. The best way to do so is with the use of battery-powered trackers.
What can these trackers help you achieve? Depending on the tracker itself, you can gain the following benefits:
Monitor the exact location of the assets, including goods and vehicles.
If you have installed the tracker on a vehicle, you can use it for inspections. The tracker you have may allow you to check the fuel level and the engine temperature. You can also utilise it to ensure that it is only used during the specified operating hours.
If the vehicle or product is not delivered on time, you can receive alerts to remedy the situation quickly. You can continue keeping track of your assets in the office or even in the comfort of your own home.
Since there is limited movement, you may not know when it is time to carry out maintenance or repair tasks. You cannot physically check the condition of the vehicles unless you visit them onsite. With the trackers, you can see whether or not they are still in good condition. All machinery and equipment can remain in excellent working order when these schedules are updated.
Aside from the advantages above, trackers have become easy to install and use. Operating them to monitor your assets remotely can save time, effort, and money.
2. Supervision Issues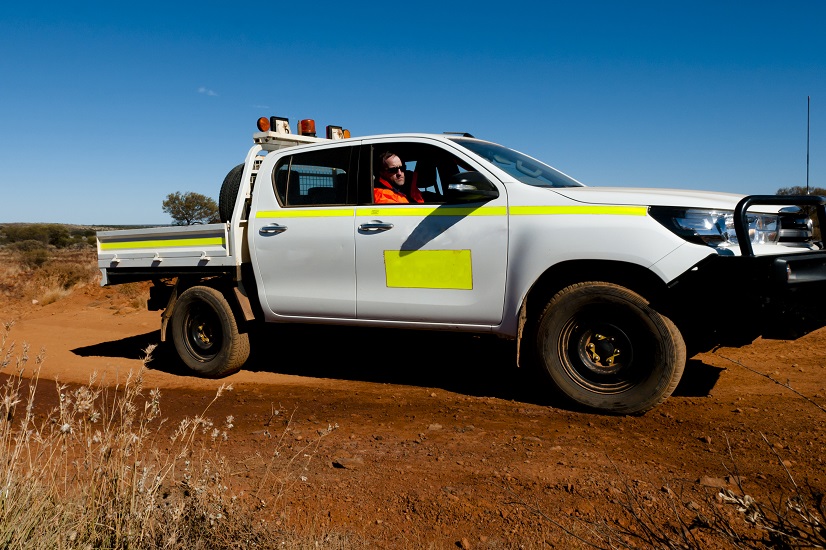 Let's face it: your staff can misbehave because you may not be around. They need your assistance to make sure that they continue working efficiently. Some people who know that their superiors cannot keep an eye on them tend to disobey certain rules. For example, they can cause too much vehicle movement.
If you have not installed any tracker yet, you may not know if there is any form of vehicle misuse. It is why you should monitor your fleet, and your drivers must be aware of the trackers, too.
Using vehicle trackers can save you from profit loss. Plus, you can determine the drivers who are doing their job and those who may be misusing the vehicles. When you have trackers installed, you can do the following:
Ensure all movements are approved. Your business must remain functional, especially if you choose to continue operating during the pandemic. At the same time, routes should be tracked to avoid vehicle abuse. You can use the tracker to guarantee all the vehicles reach their destination on schedule. It helps prevent distractions and unnecessary trips, as well.
Trackers let you monitor everything involving the vehicle movements. Keeping tabs of the history of the trips is essential in making sure that drivers are doing their jobs properly. Also, you can use the detailed account if ever a customer is not satisfied with the service. For instance, the goods arrived late. You can provide an explanation for the potential hiccup.
Trackers also allow you to raise alerts. You can create rules that will tell you if an action is required for specific situations. For example, the vehicle entered a restricted area. You can quickly contact the driver and take the necessary steps to handle any case.
There are more benefits that you can get from vehicle tracking. Installing trackers help increase your profits while guaranteeing good performance. You can access data anytime and anywhere you wish. Therefore, you can monitor the efficiency of both the staff and vehicles.
These pieces of information let you manage the costs relating to the operations of your fleet. You can experience a considerable reduction in overtime payments for your employees, as well as driver downtime. Since you also know whether or not the vehicle is in good working condition, it helps reduce maintenance costs. Often, these expenses can have a direct effect on your company's bottom line.
Aside from the enhanced route efficiency, you get to keep track of fleet metrics that are important to your business.
Here are more advantages of using vehicle trackers:
Using a tracking system for your vehicles give you the power to make decisions in real-time.
With correct data in place, enhanced accountability of your staff and drivers is attained.
There is no need to rely on manual data logs. Service forms and other records may be discarded. Everything is backed in the server, so there is also a reduced need for human resources on the site.
Because you track all the essentials about the vehicles and drivers, you can use the opportunity to add more jobs to every workday. Tasks are done quicker since there is no use for particular manual work.
Did you know that tracking your vehicles can help reduce fuel costs? In return, this reduction also aids in lowering carbon dioxide emissions. In a perfect world, you want your drivers always to take appropriate routes and be efficient. In reality, though, it can be different. Poor driving behaviour is a big issue for fleet managers. Drivers can go faster than the speed limit or waste fuel due to unnecessary idling. You can quickly identify any of these issues and address them immediately.
Tracking your vehicles also lets you save money by protecting these assets from wear and tear. If you do not manage your fleet properly, the vehicles can suffer. Also, they may receive servicing even if they do not need it. Maintenance is significant, but it costs money. It is why a tracking system is necessary to ensure that only vehicles that require attention will be repaired or serviced. Tracking can help reduce tyre and engine weakening, which extends the life of the equipment.
Perhaps a big benefit that businesses overlook is the ability to automate recordkeeping, thanks to fleet tracking systems. These tools let you maintain data, which you can even organise the way you want. As a fleet manager, you can quickly and painlessly schedule vehicle use intervals. You can also verify their movements and keep them logged in a safe place. This way, when you need the data, you know where to access exactly what you require. Some pieces of information are invaluable, particularly when it comes to planning and auditing.
With the coronavirus hitting the world, including Australia, your drivers are at risk. You can keep track of them as well using the vehicle tracker. Apart from efficient routing, you can provide dispatching support for your drivers. GPS technology allows dispatchers to know the actual location of the vehicles in real-time. It helps you maintain a good connection with your staff while ensuring their safety on the road.
3. Workers at Home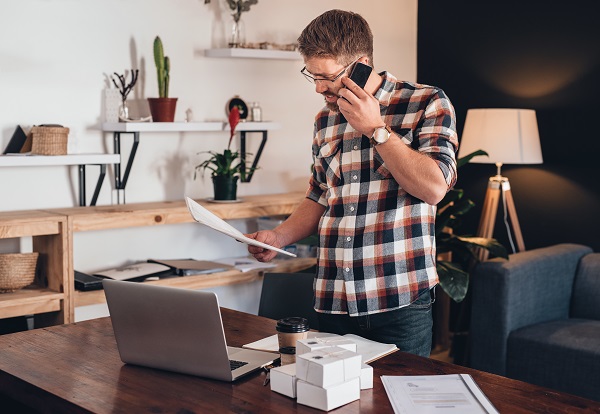 COVID-19 has affected numerous organisations all over the country. With quarantines and lockdowns in place, more and more people now choose to work from home. Several companies find it convenient that they can still have workers they can count on without risking their lives.
It is not surprising that there is a surge in the number of individuals becoming lone workers since the pandemic. Many years ago, working from home was limited to certain jobs. About one-quarter of Australian workers used to have part-time jobs without going to an office or any other workplace. However, times have changed.
According to a recent survey, about 88% of organisations have started encouraging their workforce to stay at home. Others directly tell their employees to work remotely. There are only a few respondents that have chosen to either downsize or requested their employees to take a leave without pay.
With technology on our side, it is no longer challenging to stay connected at work even while the workers are at home. Organisations are wise to focus on measures, which will allow them to utilise technology effectively. They also take this chance to freeze new hiring procedures to keep costs from increasing.
Now, there is a huge question here. If you are an employee and you are currently working from home, who is responsible for your safety? On the other hand, if you are a business operator or owner, how can you ensure that your employees remain safe as a remote or lone worker?
Work-from-home has become the new normal, especially since the pandemic struck. As the employer, you have to ensure that your employees are safe, even if they are at home. It is also the responsibility of the workers to ensure that they take the necessary steps to avoid contracting and spreading this deadly virus.
For lone workers who have jobs that need them to work alone, the situation is more difficult. They are usually in an unfamiliar place, such as the client's home or a remote office. Some examples include home healthcare nurses, service technicians, social workers, and maintenance staff.
These people do not just work far from where they live, but they are also exposed to a much higher risk of virus infection. Even if they are known as lone workers, it does not necessarily mean they do not have other people around them. Therefore, they have a bigger potential of infecting other individuals through the nature of their work.
For many workers, especially these past several days, working from home to work is not an option. Think about it; a home healthcare nurse cannot simply stop and stay away from their patients during this pandemic.
Moving patients to health facilities or big hospitals is not a choice either. Although hospitals are taking steps to make sure they have necessary supplies and personal protective equipment (PPE), there is still an ongoing crisis in dealing with the spike in the number of patients. In this case, continuing home care remains the best solution.
All lone workers are advised to stay at home when they are experiencing any symptoms of the virus. These symptoms include shortness of breath, dry cough, and fever. Even those with mild symptoms can spread the virus because of light coughing, for example.
Knowing when to stay at home is just the first step. The most important is to protect the lone workers adequately. One way to minimise spreading of the disease is to carry a hand sanitiser, use appropriate masks (like surgical masks), and wash hands frequently.
It always helps for employers to educate the employees about the novel coronavirus. There have been debates concerning the duration of COVID-19 virus' life on surfaces. According to health professionals and researchers, this coronavirus could stay viable for several hours to a few days on surfaces.
Finally, it is also significant for the lone workers to be equipped with a safety app or device. This app may provide direct contact with law enforcement officers.
In many countries, including Australia, employers should provide safety measures for their employees. The work environment should be safe, along with work conditions and tasks. Workers should have ready access to first aid. Often, lone workers fear the high possibility of violence from outsiders. Safety should be a priority and should be clearly established.
As part of the safety measures of the business, it is the employers' responsibility to certify that onsite help or dispatch is available.
Apps and personal safety devices should be provided to workers, especially with the dangerous virus around. In any case that the lone worker does not feel well, a push of a button can save many lives. These devices are designed to help remote workers deter threats while allowing them to call for assistance when required.
How Simply Unified Helps
We make it our top priority to stay in line with the lone worker legislation by assisting organisations in keeping their workers safe. If you have just asked some of your workers to stay at home temporarily while the pandemic is still active, we have just the right tool for you.
Simply Unified offers businesses of every industry and size to equip their staff with a tracking system. With this device, it is easy to monitor employees 24/7 on a month to month plan. Therefore, it is perfect for the entire COVID-19 isolation period since you can cancel anytime.
This solution is known as the Duress App, which you can deploy to your team quickly. It only takes a few minutes to set it up, and it will soon be ready to go.
So, how does it work?
There is an app that should be installed on a smartphone. With the Duress App, workers only need to tap one button to start a livestream video. They can also send out their location or their entire profile data to a connected Operations Centre, which is available round-the-clock. Using the service, it becomes easier and pain-free for the worker to call for urgent emergency requests whenever they need to do so.
The user can provide a person or a group of people as emergency contacts. By tapping one button, you can immediately send out a notification to them in real-time.
Duress requires the deployment to be initiated by the employer. It will not take a lot of your time since you can quickly roll it out to your entire organisation in just a few minutes. All users should provide their email addresses. They will then receive an email that gives them the instructions on how to activate the Duress service on their smartphones.
If ever you require any form of assistance, or you have a problem with the app, customer support is ready to serve. You can contact Duress via email or through a live chat session.
All actions are guaranteed to be swift and transparent. After all, the safety of your workers is the ultimate concern. With the Duress App that is easy to use, this solution enhances the security that your remote employees feel. With the touch of a button, law enforcement can be dispatched to the location of the user.
There is also an optional Duress Card, which you stick to the back of your phone. Users only need to tap the button twice, which will start the assistance request service.
Utilising Cutting-edge Technology Already Built Into Your Staff's Smartphones.
The Duress safety app is the only lone worker safety solution that streams live emergency video, audio & location, this ensures our 24/7 monitoring team precisely sees & hears exactly what is happening in order to dispatch the most appropriate type of emergency service straight to your staff members' location. The Duress safety app is fully-equipped with quick-trigger duress buttons, protective monitoring alerts, and check-in timers to give your staff members the confidence that they are protected whether working alone or traveling to remote areas.
Duress & SOS Buttons
Intuitive and Ultra-fast Duress Buttons to Instantly Request Help.
MONITORING ALERTS & CHECK-IN TIMER
Protective Monitoring Alerts & Check-in Timer.
If staff members don't feel safe while meeting with clients alone, traveling to remote locations or working in dangerous areas they can easily set check-in timers as well as activate protective monitoring to alert & prime the app for emergency standby so that if an accident occurs, they know help is on the way.
Final Words
Without a doubt, the coronavirus has added an extra layer of complexity in workplace safety. It has always been a complicated situation. There are numerous discussions and matters to focus on.
Unlike other critical events, this pandemic could last for several months. It will not just stay for a few more days or a couple of weeks. Coronavirus is still an evolving crisis. Governments are taking new measures to make sure all communities are out of harm's way.
Whether you run a business with lone or stay-at-home workers or you just need to keep track of your assets, Simply Unified is here for you. We have the top solutions for ensuring both your employees and the entire business are safe.