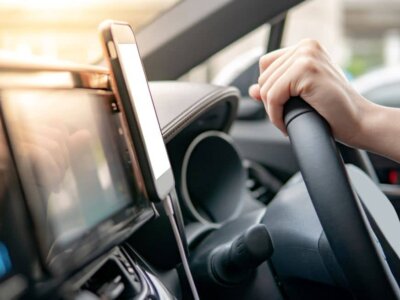 You love your vehicle for sure. You have spent your hard-earned money to buy and care for it. It's also what you use to drive to work, the supermarket, or your favourite leisure point. But have you ever felt the need to track your car? Perhaps you left it in a huge car park, and you're having trouble remembering where it is. You can find it immediately with the help of technology, specifically using GPS tracking systems.
What is a GPS Tracker?
GPS stands for Global Positioning System. It consists of a portable tracking device that allows you to monitor where your vehicle is. But that's not the only thing that GPS trackers can do for you. They have evolved greatly and can even provide you statistics of the car's speed, maintenance requirements, and temperature, among others. Some GPS trackers have a slight delay in recording the data you're allowed access to, but others can give you the information you need in real-time.
Certain tracking systems also send alerts straight to your phone or wherever the connected software is installed to inform you about the vehicle's location, as well as other specifics, such as speed and petrol consumption. Some trackers also let you set speed limits. They can send notifications if your vehicle deviates from a particular geographical area. This is why GPS trackers are a necessary tool for businesses, but they can be useful for you, too.
10 Benefits of Using a GPS Vehicle Tracking System
Installing a GPS tracker in your car can benefit you in many ways. Here are 10 reasons why you should have one for your vehicle if you haven't done so already:
1. For Tracking Purposes
Use your GPS tracker for what it is intended for: to track your car at any given time. You may not need to know where your car is every single day when it is simply parked in your garage. However, you know exactly how to get this specific information when the time comes for it.
For example, you go back to your parking spot and discover that your car is no longer there. You can immediately check if the vehicle has been towed. Or perhaps someone else, such as your spouse, teen, or family member, took it. And what if it is an authorised person? This brings us to the next benefit.

2. Vehicle Retrieval After Theft
According to the Australian Bureau of Statistics (ABS), almost 55,000 households experienced motor vehicle theft in 2016-17. As many as 26,000 went unreported to police. Car thieves are everywhere, and you could quickly become their victim, no matter how careful you may be. Even if your car is parked on your property, it can still be stolen.
With a GPS tracker installed, you can quickly locate your car and alert the authorities. Remember that you should not head to the area shown to you by the GPS device. Avoid repetition of the crime by keeping your keys away from the vehicle when not in use.
3. Parenting Reasons
One reason why some people did not report their cars getting stolen was due to a relative, specifically a teen son or daughter, driving it away. It's a good motive to install a tracker to know where your teenager took your car to.
You can also install a tracker on your teenager's vehicle. It is part of being a responsible parent. Even though young adults think they can handle themselves, they could get in trouble. For example, they breach speed limits. You will immediately know where to find them in case of an accident, as well.
4. Insurance Savings
Some insurance companies will lower your car insurance premium if you have a GPS tracker installed. It may not be much but the discount is still a good deal. Make sure that you enquire about the possible reduction on your premium when searching for insurance.
5. Running Costs Check
Being able to determine the running cost may be more beneficial for commercial cars. However, it's also useful for individual vehicles. For example, if you let your son or daughter borrow it, you can determine if they were speeding unnecessarily or went somewhere out of the allowed geographical area. You can also tell if you or the other person driving wasted a lot of fuel.
The data you have gathered can be useful, particularly if you want to slash off your fuel and maintenance costs.

6. Emergency Assistance
Many people don't realise that knowing where their vehicle is can be helpful in emergencies. Some GPS trackers even have a special feature that allows quick and easy tracking if you are stranded or involved in an accident. You can contact emergency personnel and let them know where you are located.
7. Trip Details
Sometimes, we don't know that we have bad driving habits until we see them in full detail. A GPS tracker provides valuable information regarding your driving speed, braking, acceleration, and other activities that may be deemed unsafe.
Even if you are confident about your driving habits, you may still want to keep track of your trips. Perhaps you need to see the date, time, and distance. You can get the data from the GPS device.
8. Vehicle Diagnostics
Is it time for an oil change? Maybe you should take your car to a body shop. It is easy to see its condition with the help of a GPS tracker. Granted, not all GPS tracking systems offer this feature. However, some sophisticated solutions provide car diagnostics and even remind you when it is time to visit a mechanic.
9. For Your Defence
If you were accused of speeding, you can take a quick look and defend yourself against the claim. You have the data to prove your innocence, which saves you from a hefty speeding ticket charge.
10. Improved Safety
GPS vehicle tracking allows coordination between you and another person. It keeps your car safe because you can view performance indicators. This is why investing in a good tracking solution is essential. Your safety is priceless, but you can get it here at Simply Unified at a very low cost.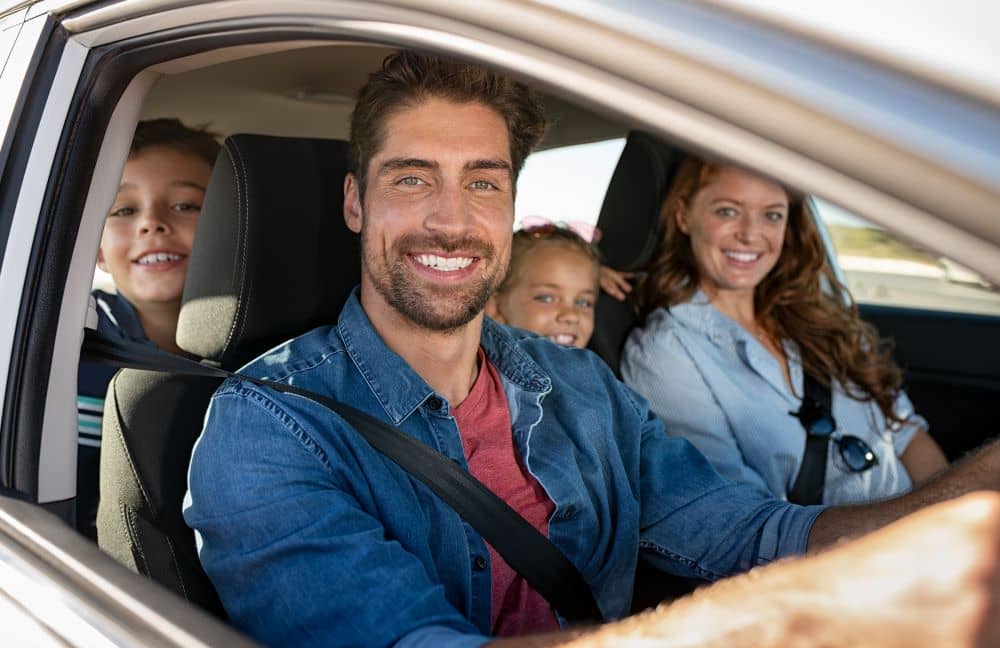 Pick a GPS tracker from our online store. Here at Simply Unified, we have tracking solutions for individuals and businesses alike. You may contact us for more information or if you need help in choosing the best GPS tracking system for your car.