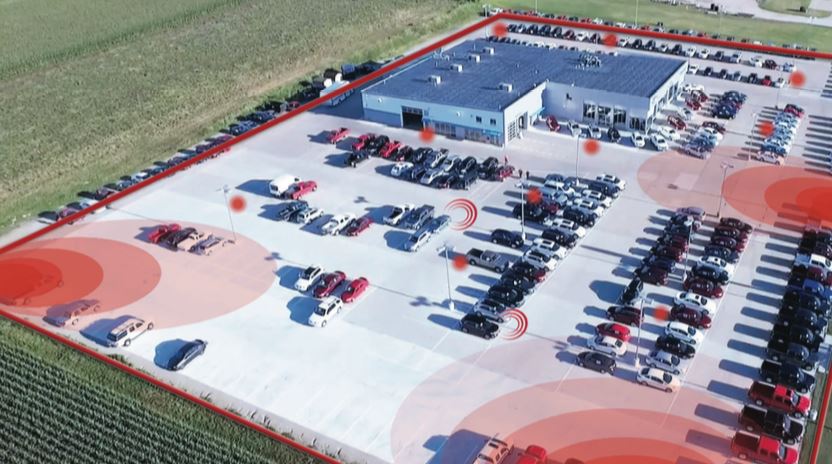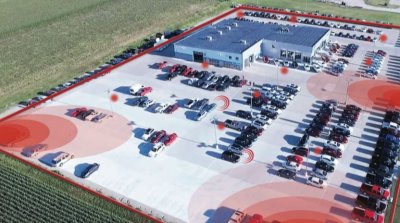 Technology continues to evolve, and we see the vast improvement almost every year. One such technology that has changed how people exchange data is Bluetooth. Since the first Bluetooth consumer device was introduced in 1999, it has become a mainstay feature in most devices.
Asset tracking solutions are among those that can be Bluetooth-powered. But as technology improved, a new version of Bluetooth emerged: the Bluetooth Low Energy (BLE) technology.
What is Bluetooth Low Energy?
Bluetooth Low Energy (BLE) was presented to the market in 2011 and was primarily called Bluetooth 4.0. The key difference between BLE and Bluetooth is that the former consumes less power, hence the name.
It may have a negative connotation, but it is actually an advantage, especially with Machine to Machine (M2M) communication.
Since BLE's power consumption is lower, applications can operate using a small battery for about five years. It is why BLE is a suitable form of communication with asset tracking. The amount of data exchanged periodically is quite tiny, so the tracking solutions can last for several years.
Bluetooth Low Energy works in 2.4 GHz ISM, which is the same as the standard Bluetooth. However, the difference is that BLE will remain in sleep mode persistently. It will only start operating when a connection is established.
One more advantage is the rapid connection. The standard Bluetooth takes about 100 milliseconds, more or less. On the other hand, BLE will only take a few milliseconds, which also conserves its power. The reason why connection times are much shorter is due to the high data rates – often at 1 MB/s.
Bluetooth Low Energy has many uses. For instance, it lets you create a better layout for your warehouse. You can use the information gathered over the past few months or so to determine the most optimal design of your storage facilities.
Tracking the inventory in the yard or from inside the warehouse using BLE is useful for business operators. You know exactly when the items were checked in and out. Plus, you get additional details, such as the precise zone the assets are located right now. It is even possible to identify bottlenecks, including long travel times due to the distance between the dispatch team and warehouse.
Another reason why BLE is used in asset tracking is that the system allows you to identify free space almost instantaneously. You can audit your inventory just by looking at the signals in the tracking platform.
How Do You Track Assets Using Bluetooth Low Energy?
A handful of other asset tracking tools exist, such as RFID tags, GPS, and barcodes. These technologies are efficient in their own ways. However, they have many limitations. Even GPS, which is deemed one of the most advanced tracking systems around, is not perfect.
When tracking assets indoors, Global Positioning System (GPS) is almost useless. Some solutions may be better, especially in providing a real-time location. However, they are often expensive and difficult to install and maintain.
But Bluetooth has gotten better with time. Using Bluetooth tags, this technology can leverage the increasingly widespread implementation of Bluetooth Low Energy. As a result, we now have an affordable infrastructure that also adapts easily.
BLE is a beacon-based asset tracking system, which is more cost-effective and scalable. One of the best things about using BLE or any Bluetooth-based tracking system is the ability to design the entire system. You can stylise it any way you want, depending on your requirements and budget. For instance, it is possible to generate a system that tracks assets indoors without human intervention. The transmission is automatic, which therefore reduces the costs needed to pay an employee.
Bluetooth Low Energy can be combined with other methods of tracking, including barcode and QR code scanning using Bluetooth beacons. Another way to use the system is to have an existing Bluetooth mesh network, which can transmit the location of an asset to the cloud.
An Overview of How BLE Technology Works
Bluetooth Low Energy is used in different gadgets, including blood pressure monitors, smartwatches, and industrial monitoring sensors. It is also quite popular in promotions that target a location. Public transportation apps utilise BLE as well.
When used in asset tracking, it has a specific device's Gateway and the Bluetooth Tag. In essence, the relationship between the gateway and the tag involves the tag sending a beacon, which the Gateway devices will pick up.
Bluetooth tags are positioned on an asset that is typically smaller or has a much lower value. These tags will then send beacon signals periodically. The frequency can be configured, but it is usually every few seconds. The Bluetooth Gateway Devices detect these beacon signals, and the tracker will provide the GPS location of an asset. They can also find other Bluetooth signals in the area.
Once a signal is picked up by the Gateway device, it will send a list of the existing tags in a particular site to the main central device. From there, the user can see the approximate location of an object on the map.
BLE tags are small and economical, which is why more and more businesses are switching to this technology. The tags do not need a SIM card and do not have to be subscribed to a data plan to operate.
On the other hand, Gateway Devices need to be connected to a cellular network. This network allows them to transmit the necessary data.
The SU-1200 is an example of a Bluetooth gateway device. It is designed for vehicle tracking, which is useful for monitoring driver behaviour. It can also be utilised to determine the identification of the driver. In other circumstances, it is a huge challenge to find out the driver that caused a problem.
For instance, the delivery was not on time because the truck took a different route. Perhaps the driver decided to take a long break, therefore leading to upset customers. With the SU-1200, you have an advanced tracking device that uses Bluetooth 5.0 Module. It can continuously scan tags in the surrounding area.
Because of the device's vehicle monitoring that works 24/7, it can give you the information you need about the whereabouts of a vehicle.
If you require BLE infrastructure for non-powered assets, the SU-6800/2 is the tracking device that you may want to consider. It is designed to track assets, such as bins, trailers, and other non-powered items that you use for your business.
One huge hindrance when tracking assets is battery life. When you have to get updates about a specific item, it should always be detectable. SU-6800/2 solves this very issue. It is used for tracking assets without you worrying about the battery life of the device. In fact, it can last five years if you use it for obtaining updates every hour. However, if you only require updates about the product once a day, you can extend the battery life by up to 10 years.
The Different Applications of Bluetooth Low Energy in Asset Tracking
Tracking high-value physical assets is the specialty of Bluetooth Low Energy. BLE-based tags and Gateway devices ensure that you can find the items you need, whether they are indoors or outdoors.
Numerous business operations can benefit from this technology. It is why BLE is used in a wide variety of applications in tracking assets, including the following:
1. Managing Inventory and Asset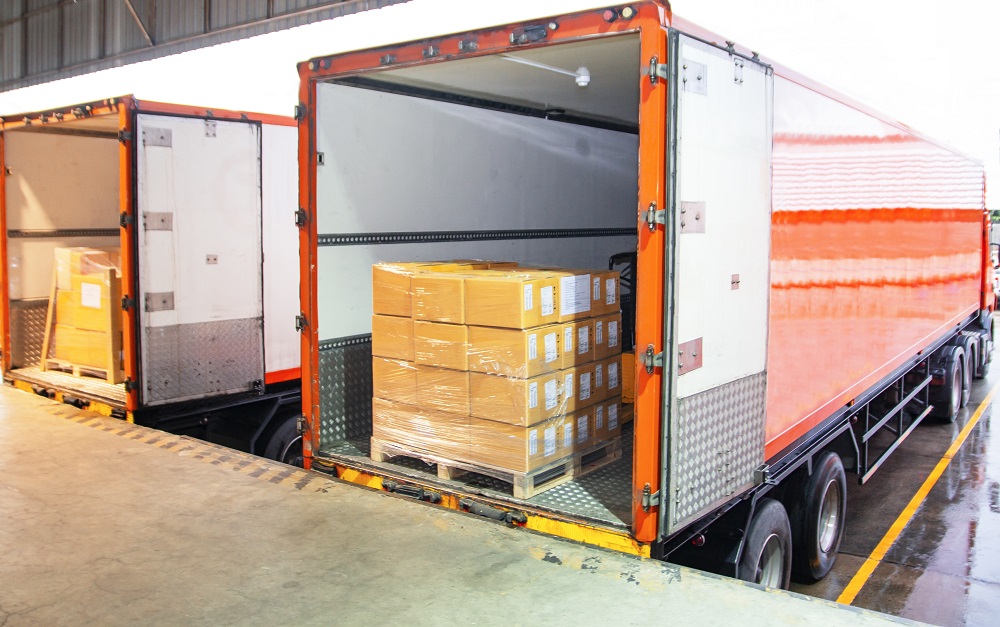 Managing both your inventory and asset is crucial to the success of your business. Inventory management is all about monitoring the products of the company that move in and out of the stores. Meanwhile, asset management lets you keep track of the items or asset that your organisation requires to function correctly.
As your stocks and assets move, you want to make sure that they are all in the right place. When the day is done, they should be where they are stored. Monitoring all the items you have can be such a hassle. It is a good thing that BLE technology makes everything more straightforward for you.
Using the BLE tracking solution, you can track all inventory and assets during the manufacture and selling process. You can also tell right from the tracking platform if you need to restock.
To monitor inventory and asset, gateway devices are positioned in the warehouse. Some are designed to be installed in delivery vehicles. In the latter, tracking driver behaviour, as well as the ID and the movement of the supplies, is possible.
Then, Bluetooth tags will be on the boxes of the inventory. As the stock moves around the site or warehouse, the tags will continually send signals to the nearest gateway. After receiving the beacon, the gateway will automatically report the location of the tag. It is simple, fast, and easy.
2. Monitoring Sensors for Temperature-Controlled Supply Chain
Bluetooth tags can work as sensors depending on their features. If so, they can collect pertinent data useful to the management of the supply chain. This ability is essential in various processes, including cold chain in which sensors for temperature, humidity, carbon dioxide levels, and moisture should be tracked.
When using BLE for cold chain management, the Bluetooth tag sensors are placed in areas where assets should have regular readings. They can also be positioned directly on the assets themselves. Examples include freezers and refrigerated trucks.
A gateway device will be installed in the warehouse or even in the vehicle. When needed to collect data, the sensor will receive the signal and track the condition of the asset back into the tracking platform.
It is quite incredible to see how technology has improved. Just a few years back, data or temperature loggers were the only way for cold chain monitoring. Today, the advancement to Bluetooth temperature sensors makes "touchless" data collection widely implemented in a temperature-controlled supply chain.
3. Smart Farming AgTech Using BLE
Modern agriculture has improved, especially with technology. Bluetooth beacons are now used to make smart farming a reality without getting costly. Farmers and agricultural firms require new tools.
However, they are not always the first ones to update, particularly when it comes to hardware. The tools they utilise can be expensive and complicated. Plus, the industry is not the main focus of developers.
But smart farming is a necessity. These days when technology is dominant, agriculture technology (AgTech) should get the attention it deserves. This way, smart farming can be implemented with ease while optimising operations in the industry. The resulting products will become higher in yield and quality as well.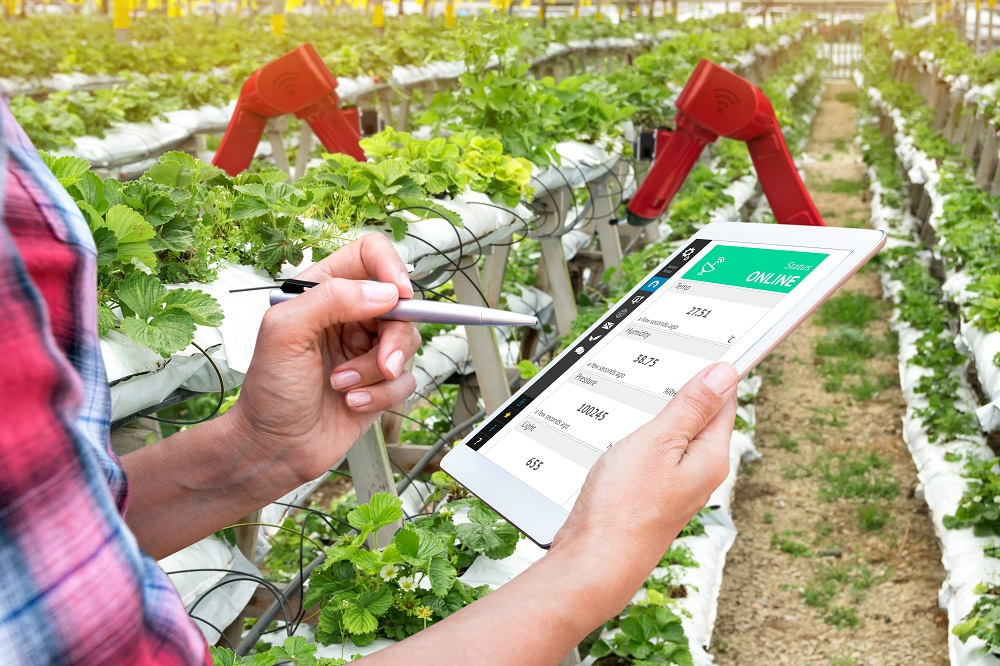 When using BLE for smart farming, there needs to be precision to measure specific variables. The farmers will then respond accordingly to the outcome to generate more products and reduce waste.
How is BLE applied in smart farming? The process is straightforward. The Bluetooth tag sensors are installed, which will be used to measure different aspects of agriculture. These aspects can include humidity, temperature, soil moisture, and rainfall, among others. Some farmers though attach the tags to small pieces of equipment and tools that they use for their processes.
Meanwhile, gateway devices, as always, will pick up the signals from these tags and sensors. The reports will be transmitted directly to the tracking platform. The gateway devices can be installed anywhere on-site, but they are mostly in a hidden area. They can also be placed in tractors and vehicles, or whatever heavy farm equipment is applicable.
The sensors are embedded in the tags so that they can measure movement, temperature, and other forms of information for the farmer to track. How will the farmer use the information received? For example, the sensor identified that the temperature in a specific area is too high. Such a change can be detected right away by the related platform of the beacon. Therefore, it makes it easy to act on the issue before it becomes worse.
4. Locating Waste Trucks and Bins
Waste management should be appropriately monitored. As a vital part of our society, bins should always be checked and tracked. If you are running a waste management business, you want to know where your fleet is. Therefore, you have to keep an eye on the skip bins and other assets once they get out of your yard.
Bluetooth Low Energy makes it possible to have a durable and concealable tracking device on the bins. You can also install them on trucks so that you can manage your fleet efficiently. Even when you are not physically present, you still know where your assets are.
Bluetooth tags and gateways are tools that you can use when managing your waste trucks and skip bins. Often, you can have the gateway installed in the car. On the other hand, the tags are placed on the bins themselves. When the container that has the Bluetooth tag is identified as missing, it means that it is out of the range of the gateway.
From the platform, you can tell if the bin has been dropped off at a specific location. You can keep track of the last known location of the waste bin with just a few clicks.
Bins are unpowered containers. Even when they are huge, it is not always easy to find them when they are lost. You can turn to a reliable Bluetooth Low Energy solution that lets you locate the bins whenever, wherever. They can be on-site or on the road. Using the gateway device, you can quickly determine their position on the map. You get the peace of mind you need when running your business since you know where your property is.
Other Uses of Bluetooth Low Energy Asset Tracking Solution
Aside from the applications mentioned above, BLE can also be used in the following:
Manufacturing: Bluetooth Low Energy technology can help optimise production and logistics. The system used will actively track goods while increasing safety in the workplace. Since it can assist in monitoring the movements of the workers, the BLE solution can also measure their efficiency.
Healthcare: Hospitals and clinics also need to track their assets. Using BLE can help healthcare providers waste less time.
Offices: Bluetooth Low Energy systems can provide insights, particularly on the usage of spaces in the building. Movements can be tracked as well, aiding the management to facilitate employees better and utilise assets.
Logistics: Warehouse movement by tracking parcels can enable a much speedier process while also eliminating errors.
As you can see from all the applications mentioned above, Bluetooth Low Energy is the perfect way to track your inventory, assets, and other essentials. Using the Bluetooth Tags, you can quickly determine where various items are, no matter their size. It can be small, big, or medium – even non-powered assets can be tracked fast and easy.
If you are looking to track assets – both valuable and low-ones and small or big products – BLE is the technology to go for. Together with the Bluetooth Gateway devices, you can get the real-time GPS location of anything you wish to track. This item can be concealed securely somewhere on the worksite, but BLE can still find it for you.
The devices can be hardwired into a vehicle or even installed on a high-value asset. When it is time to track, just let the Gateway device detect the tag's signal. Then, you can see where the asset is through the tracking platform.
What to Look for in a Bluetooth Low Energy System
Bluetooth, compared to other ways of tracking assets, such as GPS and barcodes, is the most affordable active tracking solution. This technology does not need any human interaction or even active scanning. Nevertheless, it is effective in delivering the required information based on real-time data. Most importantly, BLE infrastructures are known to serve various use cases all at the same time.
Although the Bluetooth Low Energy system has plenty of uses and benefits, it does not mean the available solutions are all the same. When it comes to choosing the device, there are a few things to bear in mind. Here are the qualities to look for when you are on the hunt for the best BLE system for your operations:
Versatility: Select a product that has a wide range of tracking devices, as well as sensors and IoT gadgets. This way, it will be easy for you to find the most suitable tracking application for your business.
Durability: Another characteristic of a BLE device that you should choose is its durability. Often, your choice will depend on how you will use the solution. For instance, if it will be a part of your smart farming process, you should make sure that it is weather and dust resistant. For cold chain management, it is best to go for a device that is rated waterproof. Look for a rating of IP67, which ensures you that you have a gadget that can withstand being submerged underwater for up to 30 minutes. This rating also tells you that it can endure extreme temperatures, along with fine dust issues and a few others.
Convenience: Before you purchase a BLE device, it should allow you to use it straight out of the box. Therefore, you do not have to be tech-savvy to start benefiting from this technology.
High-Quality: When it comes to technology, you always get what you pay for. You may not have to spend tons and tons of cash for a BLE device and tracking platform, but you should not go cheap either. Ensure that the products are of excellent design with components made from superior materials. You can already see from the appearance of the gadgets if they have good workmanship. Always select a trustworthy brand that can perform according to your high standards.
As Bluetooth Low Energy technology improves, so does how you handle your inventory and other items. Integrating the system to your business operations will make tracking and managing assets much easier than ever.