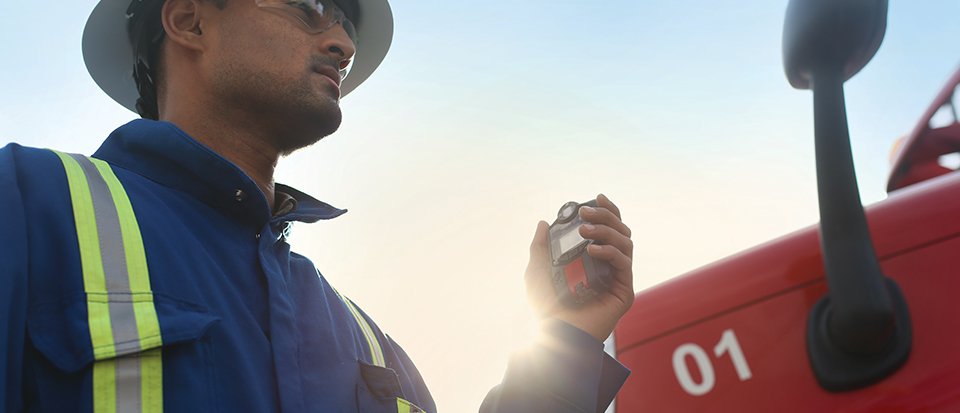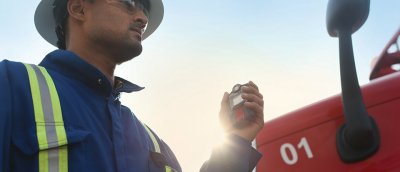 Australia is one of the few countries that implemented lone worker legislation, along with France, Germany, Spain, and the UK. At the beginning of 2014, all employers should know the health of their employees, including remote and isolated workers. There should be effective communication, as well as access to emergency services.
The Managing the Work Environment and Facilities Code of Practice 2011, specifically Regulation 48, describes who these lone workers are. It also provides potential control measures that employers can implement.
Are You a Lone Worker?
Lone workers are those who work remotely or in an isolated situation. It may be due to the nature and time of work. Isolation does not mean the worker is entirely alone. It remains the definition even if there are other people around. An example is a community nurse who visits patients at night.
Even a group of people working in a base camp located in a remote area can also be considered lone workers. Other individuals who may be viewed as such are:
Attendants of 24-hour convenience stores
All-night service station employees
Freight transport drivers who take long-distance trips
Health workers who only work with patients but not their colleagues
Scientists and farmers who carry out their jobs alone
Even those who work for a short time, whether for a few days or a week, can be called a lone worker if the job is in a remote location. For more information on remote and mining logistics, check out Bossna Logistics.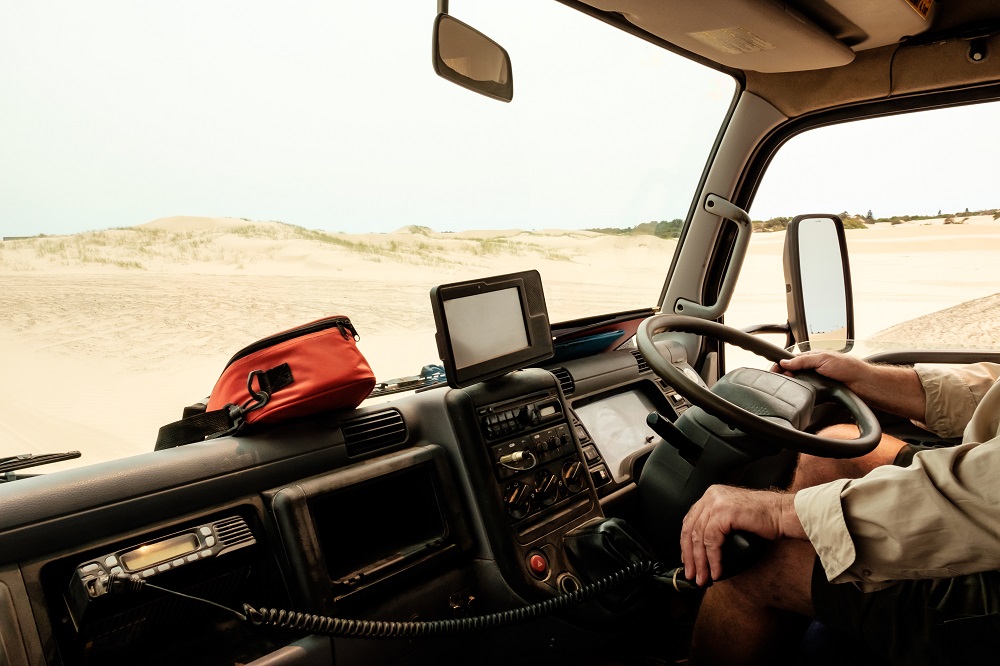 Types of Hazards That Lone Workers are Exposed To
No job and worksite can be deemed completely safe. Even if you work at home or in an office, accidents can still happen. When you are a lone worker, the hazards can be more significant, especially if you do not have anyone around you. Here are some examples of dangers that you can face:
You acquire illness out of the blue, which can be problematic since you are in a remote location. You may not know where the hospitals are, or you do not know anyone who can take you to a nearby health centre.
An accident or any emergency can arise because of your work. For instance, you are a scientist in a laboratory where there is actual spillage. It may be challenging to get first aid if you are alone. Even if there are other scientists around, inadequate provision of medication can still take place.
Because you may be separated from your colleagues, you could get insufficient rest. Working extremely hard can cause fatigue and even illnesses. Poor hygiene may also become a result of the process due to the lack of exposure to other people.
The lack of welfare facilities is also a common issue.
Some lone workers meet and communicate with the members of the public. Unfortunately, there are reports of physical violence from these people or intruders.
Employers are responsible for the health, safety, and overall wellbeing of lone workers. However, the reality is that these employees should still take care of themselves. They also have to look out for their physical and mental security, so that employers can fulfil such responsibility effectively.
As a lone worker, it is your task to carry out your job. At the same time, you should also pay attention to your own health and safety. Take the proper steps towards safeguarding your wellbeing, as well as the people around you, especially those who may be affected by your work.
You should also cooperate with your employer and the health and safety procedures implemented within the company that you work for. When you have equipment that the firm may have provided for your safety, you should never misuse it. Always use in accordance with relevant guidelines and training, which you may have participated in.
If there is any case of an accident, injury, or even near-misses, you should always report it to your superior. This way, specific measures can be executed to help control the occurrence of the same issues in the future.
Risk Assessment and Prevention are Not Enough
Much like the other countries in the world, Australia has a strict rule in risk assessment. There are three steps to follow:
Identify the potential hazards,
Assess these dangers, and
Create measures to control them effectively.
Risk assessment should always be performed by any company, including those that employ lone workers. This way, eliminating risks in the workplace can be achieved. Although accidents can still take place, prevention and reduction of severe injuries may be possible.
However, if you think about it, many companies and jobs mostly focus on prevention. It is their primary way to control the risks of accidents. For instance, there are clear personal protective equipment regulations in place, such as putting on a hard hat, which will stop or at least reduce injuries due to falling debris. Another example is implementing protocols that would guide workers, so they know about hazard exposure at work.
Safety should be more than just mitigating the possibility of an accident. The truth remains that even if you do everything by the book, some accidents can still occur.
An excellent way to improve a company's safety program is to put emphasis on preventing adverse conditions from getting worse. How is this possible? Let us have an example. If an employee has a broken leg, it can get worse and on rare occasions may even result in death.
In most regular jobs, people are surrounded by their co-workers whom they can tell about the accident. These co-workers can quickly take action to assist the injured employee. Lone workers may not have other people around them, so there is a chance that no one else knows about the accident.
Employers must do a thorough risk and hazard assessment while taking steps in controlling the chances of accidents. In reality, being a lone worker has an increased potential of getting into danger's way. But if the risk is so high, why are there lone workers at all? Perhaps you may think it is time to implement a buddy system, so the worker is not always alone.
The buddy system may be a good idea, but only in a perfect world. There are job roles that require workers to be alone, whether occasionally or at all times – often for practical purposes.
Lone workers necessitate distinct policies, procedures, and training. This way, they can classify high-risk situations, which is possible through pre-set criteria. Such knowledge will let them proceed with caution at the job site. As a result, there is a minimised chance of hazards.
Best Solutions for Lone Worker Safety
One fundamental practise is for the lone worker to check-in with the employer regularly. This way, if there is a missed check-in, the company will immediately take steps to determine if an accident may have occurred. The improvements in technology enable both businesses and lone workers to streamline safety.
Plenty of devices are on the market, but only a few are truly worth spending your money. Here is a list of the top technological solutions that you should have if you are a lone worker:
1. Worn Devices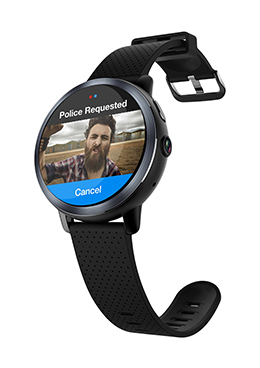 A product that you can clip to your safety suit is a type of a worn device or small enough to fit in your pocket. It can be in any form, such as a watch or anything with a strap. You can either hold it with your hand or wear around your neck. It can also be as simple as a watch, which allows you to connect to authorities, such as the Police.
These devices are quite popular because they save space and are convenient to bring along with the worker. They are hands-free, which is useful for those who need to use their hands for their job.
The capabilities depend on the device itself, but the most common features include GPS tracking and communication with other people, including the employer.
If you choose this type of lone worker safety device, make sure that it is fully-powered so that it will last throughout your shift.
2. Handheld Devices
This type works just like worn devices, except that you need to take them with you using your hands. Usually, they resemble a phone, making them easy to carry.
Although the device is not entirely hands-free, they are still useful, especially if you only need to utilise them for a short period. For those merely monitoring their location or updating their whereabouts on social media, this tool is a convenient choice.
3. Alert Monitoring
Although alarms are useful, lone workers need a more sophisticated widget to ensure their safety. Devices today can work more than just to provide a warning or notification to your team. It is why it is crucial to opt for a gadget that connects you to real people, including monitoring personnel. This way, if ever something happens, you are wirelessly connected to the firm or staff.
When working in an area that is out of cellular network coverage, it should still be possible to connect with your team through satellite connectivity.
Alerts are often used for gas detectors, making them efficient for truck drivers. In the case of no-motion and falls, these events can trigger an alarm. You may have to confirm that you are fine or you can instantly call for assistance with just a push of a button.
4. Mobile Phone Apps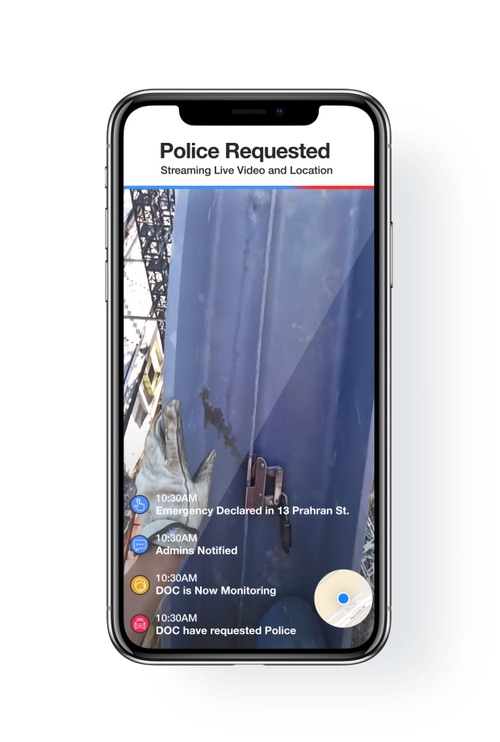 Often, having more than one device to carry is too much. If you simply want to use your smartphone, you may be interested in downloading an app. Among the qualities that you should look for are:
Round-the-clock protection using your existing handheld device
Quick communication with the Police
Comes with lone worker safety features, including personnel monitoring and GPS tracking for emergencies
Connected to social media or any platform for live video and audio streaming
In many cases, apps allow workers to check-in, which is beneficial for the employer to know whether or not the employee is OK.
These apps are not free, but employers can provide them for the workers. Also, companies need them to avoid accidents and complaints from the staff members, which are even more expensive.
The software applications are mostly designed for organisations, allowing connectivity with several people at once. This way, monitoring lone workers will be a breeze even in a remote location.
5. Web Monitoring Portal
Not necessarily a device but a solution, a web monitoring portal is a piece of software for safety monitoring. Businesses use such a tool to get comprehensive information about a lone worker. From the status of all team members to real-time maps, all these features are achievable with the right application.
Alerts are pre-set and can be triggered to go off if conditions are met. For instance, the lone worker has not checked in, or there was no response for a few minutes, the management can quickly be notified. Sophisticated pieces of software can share critical insights, so the employers never have to rely on guesswork.
A web monitoring portal requires an external device, though, which the employee will have to wear or enable for regular checks.
6. Indoor Positioning Systems
One of the most effective and affordable ways to track lone workers is through the Indoor Positioning System (IPS). It provides the exact location of an employee in real-time. Once again, you will need to connect it to a safety monitoring device, which will serve as a beacon for the IPS.
Facilities have the IPS installed in many areas, precisely where there is more employee traffic. The monitoring personnel will immediately receive information if an employee is in danger. Details should be complete, however, which include the name of the employee, location, and what the alert was for.
Technology has made it possible for lone workers to communicate with other people, even when they are in a remote location. It does not matter anymore if network coverage is sketchy. When an emergency arises, a quick call, message, or even an alert can provide all the necessary details to save the worker.
Today, lone workers can have peace of mind, no matter where they may be and whatever work they are doing.