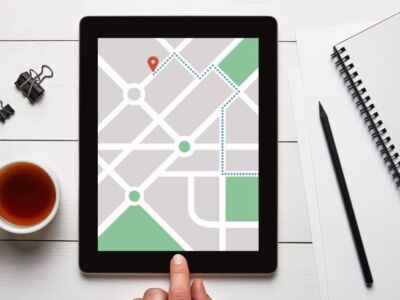 Every business has assets that not only cost a ton of money but are also crucial for day-to-day operations. The same goes for regular people who own cars, boats, or motorcycles. These cases require GPS trackers to ensure their assets are in the correct location to be at a particular time.
GPS trackers are beneficial, but they may only be required on specific occasions. For example, you have a teen who has recently learnt to drive. If you are unsure where they take the vehicle, you can put a GPS tracker to keep track of their whereabouts. When the young driver has earned your trust, you may want to remove the tracker.
Short-term GPS tracking is for businesses and individuals looking for a solution that provides real-time monitoring for a short period. The GPS trackers can be rented for 24 hours, seven days, two weeks, or a month. The rental period can also be extended as needed.
5 Reasons to Use Short-Term GPS Tracking
Anyone can benefit from GPS trackers, whether you're a truck driver or run a trucking business. Whether you're a parent, an entrepreneur, student, or business owner, GPS can be valuable for you and your activities. However, you may not need GPS as often as others, such as big companies, drivers, and shipping firms. Still, you will always have things to track from time to time. And when you do, you will find GPS tracking rentals useful. Here are five reasons why:
1. Renting GPS Is More Affordable Than Buying a Tracking System Outright
Let's face it; GPS trackers are not cheap – unless we're talking about the poor quality ones. If you truly want to experience the benefits of GPS tracking, from tracking your assets in real-time to finding a lost or stolen car, you should only use quality-built GPS products. But again, not everyone can afford these tracking solutions. This is where renting, specifically short-term renting, becomes helpful.
Short-term GPS tracking rentals let you track what you need for a specific period. You get to use sophisticated devices for a much lower price. This is useful since you will most likely track certain possessions a few times each year. If there is no financial benefit in buying pieces of GPS tracking hardware and software, renting may be a much better option for your situation.
2. Short-term GPS Tracking Rentals Let You Assess the Quality of the Tracker Before Buying
As mentioned, GPS trackers are often expensive. If you plan to shell out a ton of money to purchase more than one tracker, you will need serious cash. But you cannot just buy the products without testing whether they are the right one for you or not.
If you run a delivery company, you may have a fleet of vehicles that you need to track. Installing trackers for every one of these vehicles can put a dent in your finances, mainly if the GPS tracker does not perform as you expect it to. Renting allows you to evaluate the devices first before you invest in a bundled purchase, for instance.
3. It Gives You Peace of Mind
GPS trackers are useful, but they do not last forever. You never have to worry about repair or maintenance costs if you rent a tracker. When you're done using the product, you only have to give it back (in the same condition as you received it, of course). It's a simple process.
With short-term GPS tracking, you do not have to worry about annual fees and lengthy contracts. Some providers may require you to commit to a 24- or 36-month contract at the very least. Choose short-term rentals instead of dealing with extended rental agreements that you won't even be happy about.
4. Use Features That You Need When You Need Them
Your reason for using GPS trackers may differ from time to time. Does that mean you have to switch to a new system? You can, but that's a huge investment you may not be prepared to make. Consider renting a tracker if you often face inevitable changes in your GPS tracking requirements.
For example, you need data regarding the real-time location of an asset only for August. At the same time, you want to receive location alerts, fuel usage, and odometer details. You can rent the correct type of GPS tracker and then switch it up the next month if you only need to track your son's driving habits.
5. There Is No Need to Buy Additional Hardware to Meet Brief Tracking Requirements
Let us say that you have recently added a new driver to your team. You can install a tracker to know if this person meets the performance requirements of your business. You may also have a temporary increase in deliveries, perhaps to fulfil an obligation. No matter what it is, short-term GPS tracking can be more beneficial and practical than signing a long-term contract.
Even if you already have a tracking solution in place, you could require additional devices to meet the temporary spike in demand for your services. Don't leave your assets untracked, even for just a short while.

How Do GPS Tracking Rentals Work?
Renting a GPS device may seem confusing, which is why many people would rather purchase. But the process does not have to be intimidating. Surely, you have rented something before, or you know someone who did at the very least. The process is pretty much the same.
First, you should know what you need the GPS tracker for. Is it for your business or personal use? Since it is a rental, how long (or short) do you need it? How much is your budget? Answer these questions and choose your device from the available GPS trackers for rent.
A GPS solution provides real-time location data, as well as other features. For example, you plan to use the tracker to follow your newly hired driver's habits. You will surely benefit from a Plug and Play Car Tracker that can give you information, such as sudden acceleration, excessive braking, and fuel consumption.
A personal tracker lets you track your spouse, a car, or any item, giving you their accurate location. Asset tracking is an excellent choice for SMEs that require a tracking solution for their investments.
Rent Your GPS Tracker from Simply Unified
Are you ready to rent a tracker? Here are the top five options for you:
Can't decide which short-term GPS tracking solution to rent? Contact Simply Unified, and our staff will help you choose the most suitable trackers for your needs.