Why Rent GPS Tracking Systems?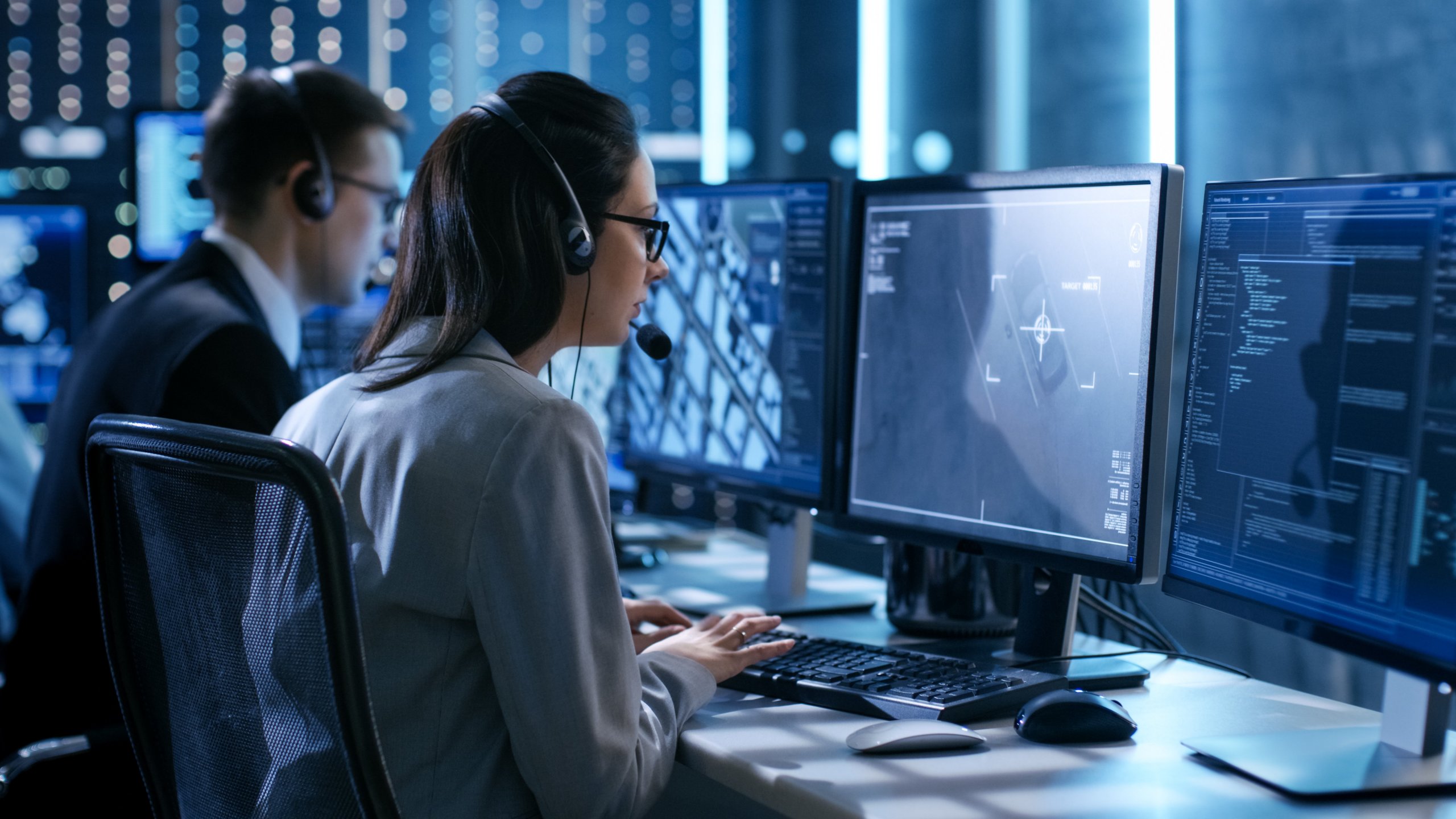 When you need to track something (or someone), you may find that buying a GPS tracker is the best option. However, what if you only need the device for a short time?
Perhaps you're not interested in keeping the equipment long-term. If you are among those who do not want to purchase a GPS tracking system outright, here is the solution for you: rent it.
Does Your Business Need GPS Trackers?
Every company that manages assets requires a GPS tracking system to function correctly.
If your business offers equipment or delivery services, trackers can keep the assets safe and secure. Knowing where your vehicles are, for example, can give you the peace of mind you need. With thieves and irresponsible employees lurking everywhere, you need to protect your investment well.
When you have a reliable tracking device, you can take advantage of the following:
Keep track of your assets anytime and anywhere – even in places with limited cellular service. Some devices allow GPS, GSM, Bluetooth, WiFi tracking, or a hybrid of these technologies. They let you locate your assets accurately in real-time, whether they are outdoors or indoors.
Tracking and monitoring your assets are not the only two purposes of GPS trackers. You can also use their alert system to set geofences or no-go areas. It means that if your vehicle approaches or leaves this particular area, it will trigger an alarm. You will immediately be notified so that you can make the appropriate action.
Multi-tracking is possible, which lets you track more than one piece of equipment at a time.You can view all the details in one window through your phone or any device.
Another plus is that these trackers let you determine how your equipment or vehicles are being used. Some employees would abuse the company car, such as speeding, over-revving the engine, excessive swerving, and hard-braking unnecessarily. Others use the vehicle for different purposes. You can catch them driving off-course through the GPS tracker.
There are plenty more reasons why your business should have GPS trackers. Read more about these benefits here.
These systems are useful for fleet management, tracking assets, such as heavy equipment, and even personal use. From whole-day tracking to improving the safety of the company's assets to offering predictive maintenance, these devices should be a part of your investment.
However, investing does not mean you should purchase them right away. Often, you need to test the unit out first, which you can do so by renting the device.
Benefits of Renting vs Buying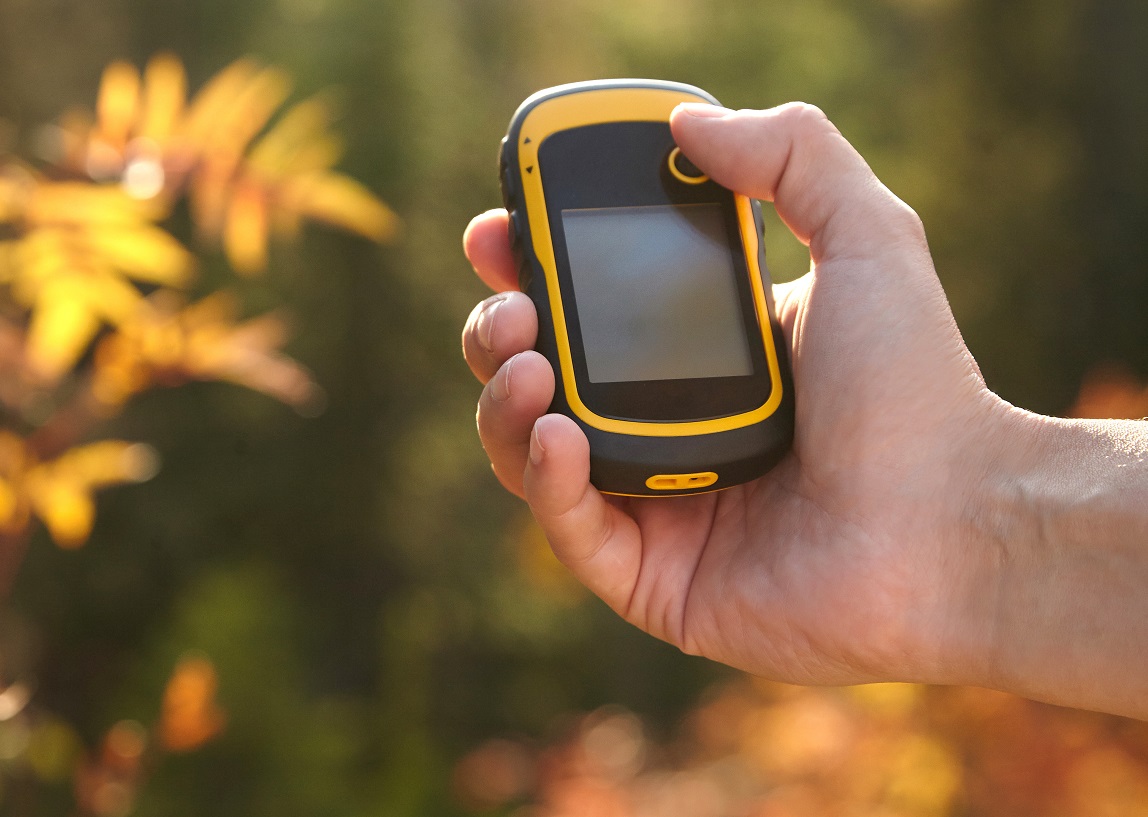 Let's face reality here. GPS trackers are not among the cheapest devices that you can purchase. Despite what other people will say about buying as the more cost-efficient option, renting works better for many businesses.
There are several benefits to owning a GPS tracker. Sometimes, though, you may not have enough money to pay for the entire unit. Instead of manually tracking your assets, the best way is to rent trackers (which you can do so here). The standard rate is $3.99 daily, and the minimum period of renting the unit is seven days.
Do you need more convincing reasons why renting is more suitable for you? The following can make your choice much easier:
Renting lets you preserve your business' cash flow.
Small to medium companies thrive because they tightly manage their working capital. The goal is to ensure there is a neutral to negative cycle for cash conversion. It means that the number of Days Sales Outstanding is reduced, along with the Inventory on Hold. On the other hand, the number of Days Payable Outstanding is increased. When these conditions are met, a business can run operations without needing to invest any capital into daily activities.
During times of uncertainty, steady cash flow is required for the business to stay afloat. It allows the company to continue operating while preserving capital.
By choosing to rent over buying a GPS tracking device, you help keep the amount of cash coming into the company. This free cash flow will remain over and above your expenses. It is a crucial benefit. After all, your business will not be around for a long time if you do not have enough money to fund your operations.
Renting makes it easy to comply with proof of concept requirements.
A proof of concept (POC) is a procedure where the focus is placed on determining if a specific idea can become a reality. Perhaps you may not know yet if your business truly needs GPS trackers. Rather than paying for the entire item and its subscription plan altogether, you can "test drive" the system first. This way, you know if the product (GPS tracker) and service (tracking plan or subscription) suit your operations.
The purpose of a proof of concept is to figure out whether the GPS tracker will genuinely benefit the business. Will it function as envisioned? Are the lacking features that may affect the standard operations?
Developing a proof of concept will allow the business owner or manager to identify if there are potential issues. These problems can be technical, logistical, or anything else that can interfere with the success of transactions. An organisation, especially a start-up, will find it useful to check the usability and functionality of the product first. It enables the presentation of the company's financial viability.
Protect your business by ensuring that the product works first, which is easily achievable by renting the device first.
Save money, time, and stress on short-term projects.
Do you have a project that typically runs for just a few weeks or a couple of months? Renting a GPS tracker is a much better solution if you only need to track a particular asset for a specific period and purpose. A great thing about these rental devices is that they already come with everything you can find in a purchased tracker.
Sometimes, committing to a device for the long-term is not feasible for some businesses. It makes sense because you do not have to pay for a long, binding contract, which is often expensive. You get to choose the duration and how you use the device freely. Aside from the minimum time that you need to rent the tracker, you can discontinue the service anytime you wish.
Therefore, there is no pressure to keep paying for an unneeded subscription. You do not waste money and resources for something that your operations will not benefit from.
There is no need to pay the whole amount outright.
GPS trackers, as mentioned, are not cheap. They are sophisticated devices that are technologically-advanced. It is why you cannot expect them to be extremely affordable, especially if you are a start-up with a limited budget.
As a business, you already have other concerns to worry about. Most of them have something to do with essential purchases, such as rental payments and office amenities. The tracking solution can be used right away without requiring you to spend a substantial amount of cash.
The total cost of renting the device is much less than paying for the entire product. Rental fees are based on a need-be basis. You can either pay for each day, week, or month that you use the product for. Therefore, scaling up and down has a minimal impact on your cash flow.
Renting GPS solutions lets you focus on operating expenses (OpEx) rather than capital expenditures (CapEx). OpEx pertains to those that are truly necessary for your business so that it can perform each day. For example, you can save your funds to pay for the rent, utilities, property taxes, travel, and salaries, among others.
GPS rentals do not require the purchasing of major goods or services. Renting will not put a dent on your company's budget. Likely, you may not even use the GPS device for more than a year. Therefore, you do not incur CapEx to improve the fixed assets.
Renting is not just for short-term contracts, but also for longer-term projects.
It pays to calculate the total amount that you will pay for the GPS tracking device upfront. From there, you can compare it with the payments that you will make if you rent the tracker instead. Often, you will find that it is still more beneficial to rent than purchase.
When you have a longer-term contract, it can also be challenging to stay updated with your outgoings. Renting includes all the costs to a single monthly payment. Everything is simplified since expenditures, such as device charges, service fees, and other hardware costs, are paid once per month.
You do not have to worry about the support and quality of the device.
A common problem with an upfront purchase is that the merchant will make it difficult after-sales. If you have an issue with the device, you may not easily get a replacement. Of course, it will still depend on the merchant. Simply Unified ensures that all products are backed by a service and replacement warranty should the unit have defects.
However, not all merchants are like Simply Unified. You may have to wait for several weeks to months before you can even get a replacement. At this time, you have already lost track of your valuable assets, rendering your purchase useless.
With a rental product, you can make a claim and get a quick replacement if the unit does not work. If you want to cancel the agreement, you can quickly receive a response. Make sure though that you have used the product during the minimum period, and you have paid for it as well. The same goes when getting an extension if you wish to prolong temporary device ownership.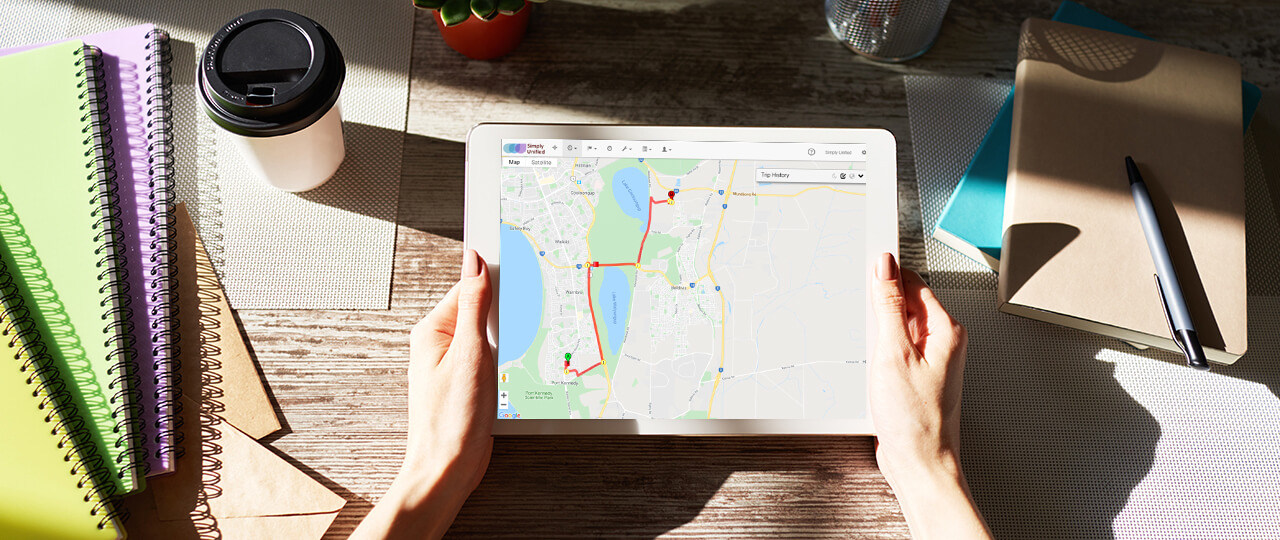 GPS trackers update as technology improves.
The evolution of technology is unprecedented. Gone are the days when people used to track their assets manually. Perhaps you experienced going to your warehouse or yard to count the number of equipment. You had to record all the details in your logbook. Then, spreadsheets started to exist so that businesses could input their data. It is still a manual process, but it was certainly much easier.
Now we have tracking solutions. All you have to do is install them and make sure they are connected to a piece of software in your office. You can then track your assets from your home or anywhere you want.
Before, it was not possible to apply geofencing for restricted areas or movements. Today, it is a common feature in a tracking device. You can see how these solutions have evolved rapidly. If you purchase now, there is no assurance that the unit will be as useful in the next few years. Considering the obsolescence, you will agree that renting is a smarter decision than buying.
Renting is a more tax-efficient solution than purchasing.
The type of lease or rental contract that you will sign dictates the tax benefits you get. For instance, if it is a capital lease, the GPS solution will be taken as an asset on your balance sheet. You can then get certain benefits, including tax depreciation. However, it can also involve certain risks, such as obsolescence.
The other type is an operating lease, which is more popular with small and medium businesses. You do not gain ownership of the GPS. For tax purposes, it will be taken as a monthly operating expense and not a depreciable asset. The huge benefit here is that the GPS unit will not tie up funds. The contract is shorter, giving you more freedom and flexibility.
You have the option to own the device at the end of the rental period.
If you are satisfied with the GPS tracking system, you may choose to use it for the longer term. It means you can opt to take ownership after you have thoroughly evaluated the device.
With all the benefits mentioned above considered, one thing is sure about renting a GPS device. It has a lower risk than purchasing the system upfront. There are no hidden costs, and capital expenditure remains protected. Businesses will not only secure their return on investment (ROI) but also enjoy more gains in the future.
Find the GPS rental solution that you need for your business operations right here at Simply Unified.