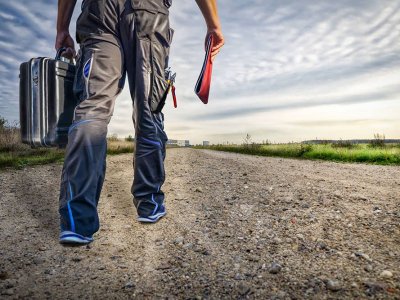 Blackline Safety offers a variety of safety and monitoring solutions. As a prominent name in safety technology, Blackline has developed products with unique capabilities, such as real-time monitoring, gas detection, and personal safety features. Teams and employees exposed to hazardous environments can quickly request assistance and call for help. More importantly, they can continue working with peace of mind for themselves and their loved ones, as well.
With a comprehensive product range here at Simply Unified, which Blackline Safety solution should you purchase? Let us help you decide.
Blackline Safety Range
Blackline Safety G7c is not your ordinary gas detector. It is the first to implement direct-to-cloud detection and now with 4G connectivity. G7c allows the user to stream data through cellular communications, including bump tests and usage to the Blackline Cloud. In addition, it automates compliance requirements by recording pertinent data.
But G7c is more than just for gas monitoring and has the following features:
Satellite connectivity
Wireless connection with a live monitoring team
Real-time detection for gas leaks, falls, and no-motion or man-down incidents
Configurable alerts
Self-monitoring (for employees) or 24/7 monitoring (for businesses)
Two-way voice calling
With optional plug and play gas sensor cartridges
With Blackline's G7c, you don't have to spend a lot of time retrieving data logs, allowing you to take care of what's truly important. G7c is a useful safety product for all workers, including those working beyond cellular network coverage. It is also an excellent detector for businesses looking to improve their response management, primarily when an incident occurs.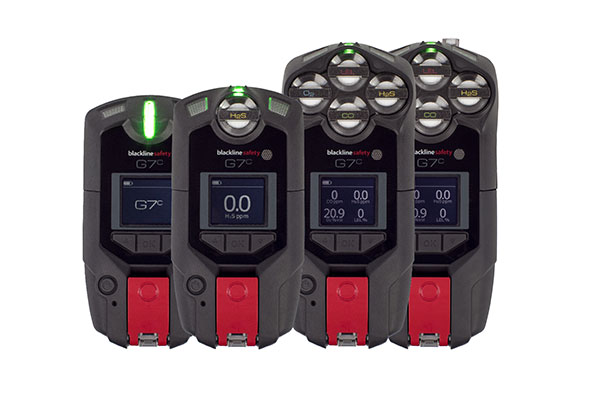 The G7x is a personal safety monitoring device suitable for lone workers. If you are a lone worker, G7x will allow you to connect to monitoring personnel (not AI). Communication is possible through a 3G network and satellite connectivity if you're working in a remote location.
G7x has all the features you need to make sure you are safe, and you feel safe. It offers:
Two-way text messaging
An LCD screen that provides you with critical insights if ever there is an emergency
Automatic detection for any incident
The ability of the user to call for help
Automated calls to actual monitoring personnel
Alerts for fall, missed check-in, no-motion, and gas
G7x is great for lone workers and those working in hazardous locations. It can also be used by businesses or teams. This device can provide situational awareness, which allows teams to respond to an incident quickly.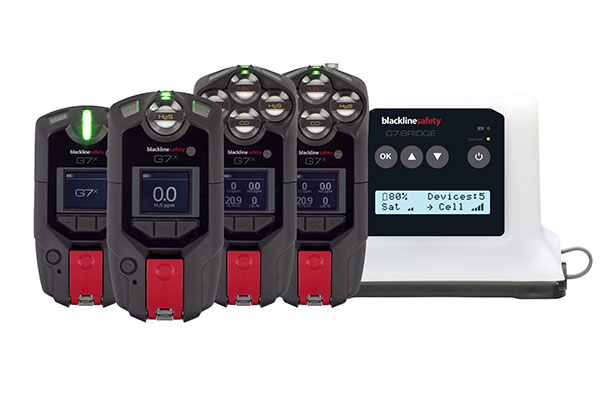 Blackline's G7 EXO is for those searching for a device with better area monitoring compared to other solutions in the market today. It's the first to have a cloud connection integrated with 2G, 3G, and 4G cellular connectivity. And for workers assigned in remote areas, G7 EXO also connects effortlessly to satellite networks. The undisrupted connection makes G7 EXO a superior device for ensuring the safety of a worker, team member, or the whole facility.
Here's what G7 EXO can do for you:
Turnkey connectivity
Intelligent solution with complete user control
One charge can last up to 100 days
Gas sensor detection
Limitless connection to detectors worn by employees
With reports and analytics
Device configuration can be completed in just a few minutes. It's best for those who want an absolutely no fuss operation in personal and employee monitoring.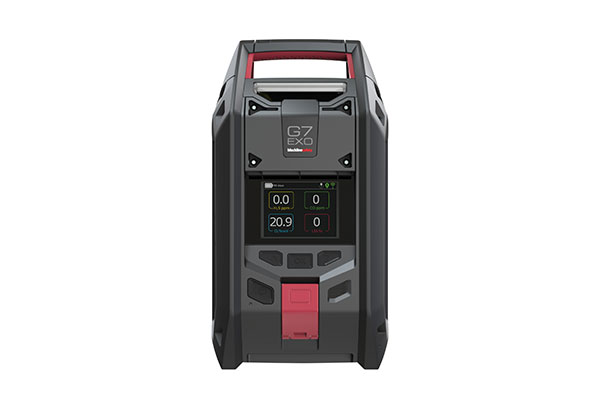 Blackline offers the most straightforward way to calibrate, bump test, and charge all Blackline Safety G7 devices. The G7 Dock is affordable, handy, and easy to use. It's ready to use when it arrives on your doorstep. There are no complex requirements – just insert your G7, and the dock will do its job for you.
The G7 Dock is for users who have G7c or G7x devices and has automatic charging. It's the only thing you need to ensure your Blackline G7 remains compliant. In addition, the dock eliminates false alarms by keeping your device ready for use at all times.
The G7 Dock can support Single-Gas and Quad-Gas cartridges for G7. It can also manage up to four of these cylinders.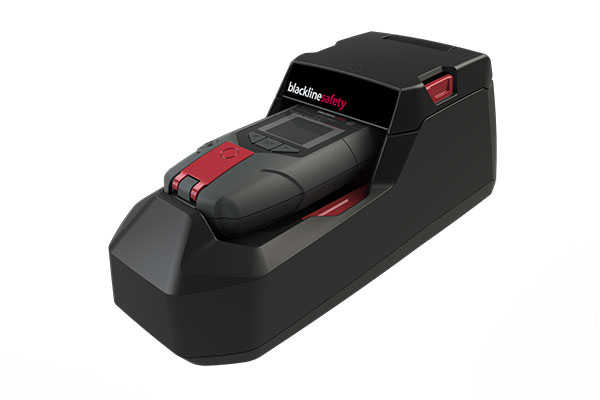 Loner
The Blackline Safety Loner devices are designed with the safety of the entire workplace in mind. These premium solutions offer plenty of features to ensure workers are safe day in and day out, even when they are in remote areas. The Loner range is perfect for lone and remote workers or teams. They have fall detectors, GPS, an emergency latch, silent alerts to secretly call for assistance and detect no movement of the user or employee.
There are several devices under the Loner line, and they all possess Blackline safety's award-winning technology for safety monitoring. Employers can find a better way to protect their lone worker personnel through: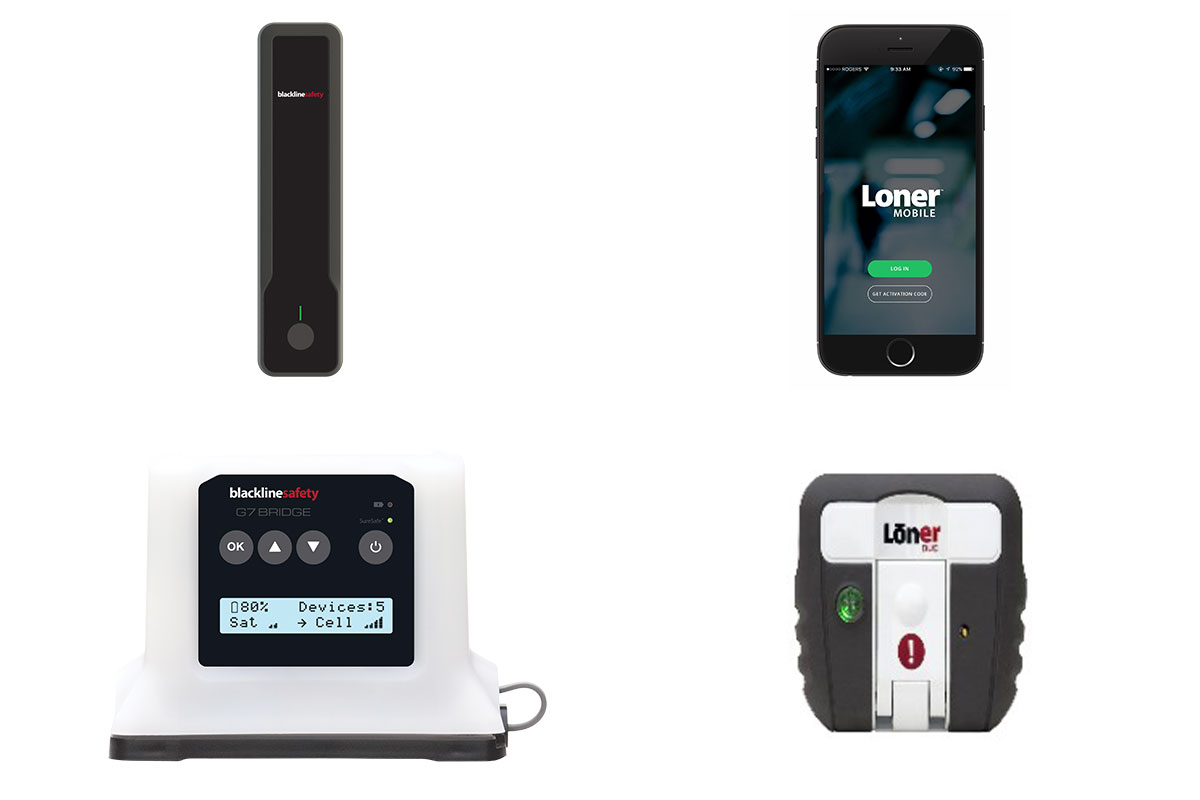 This web monitoring portal is for every Blackline Safety user. So whether you are a team of workers or an employer wanting to make sure all employees are safe and tracked appropriately, Blackline Live is the answer. It's a comprehensive platform and an all-in-one solution for safety monitoring, regardless of the work environment. Through Blackline Live, businesses can optimise their response, especially during emergencies and when it really counts.
All the listed Blackline Safety products above are available here at Simply Unified. Go beyond fall or no-motion detectors. Get wearables and complete facility monitoring solutions to protect your workers and business today.